Last Updated on January 9, 2020 by Kari
I just finished up the Lifebook Mastery program. We do have one more webinar, but the course itself is done. Here's what I have to say about it.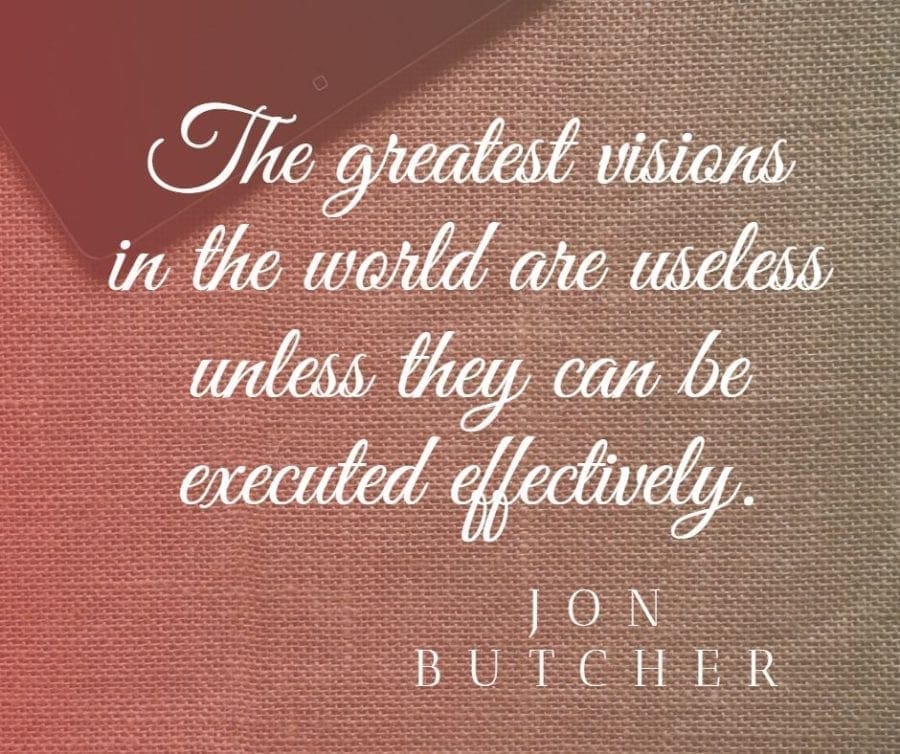 The Purpose Of Lifebook Mastery
In Lifebook Online, you create your vision. In Lifebook Mastery, Jon promises to help you make your life vision a reality.
Each video has an activation exercise, where you go about putting into practice whatever Jon talked about in that lesson. Jon says in the beginning that there is no way you can fail in achieving what you set out to achieve if you do the work.
Essentially, what Lifebook Mastery helps you do is:
Identify your most important goals
Decide what you want to accomplish over the coming year, quarter, week, and day.
Figure out what habits are important to your life vision.
Develop a mentality that will help you achieve your life vision.
Figure out how to measure your progress.
Lifebook Mastery Is Set Up Just Like The Other Lifebook Program
Lifebook Online flows effortlessly into Lifebook Mastery. Both Lifebook Online and Lifebook Mastery are offered through Mindvalley. So, they will both be in your Mindvalley dashboard.
Lifebook Mastery is in the same format that you come to expect from the first part, so it's easy to get back into after your small break.
Each week you get a lesson and each week you get a webinar to go with that lesson.
You get access to one week at a time. You can't unlock the next week until Sunday night. Well, it was Sunday night for me, but depending on where you live that may change as they are likely using Mindvalley's time zone as their standard.
Also, you get access to a Lifebook Mastery Facebook group. I didn't really find myself on that group as much as I did in Lifebook Online.
There Are Some Important Principles To Learn
In each video, he talks about various principles.
For instance, one of the first principles you learn about is the principle of limited potential, which says that you can't be or do anything you want to do because there are limits to your potential.
That principle likely stings people who have been taught that they can do anything they want to do. But, I think it's an important principle to learn because it helps you stay within reason when creating and going after your life vision.
I mean, honestly, if you are striving to be a chef, writer, accountant, doctor, and lead band member, then you may be setting yourself up for some disappointment. There's only so much time you have in this life, which means the probability of doing all those things in your life are unlikely.
Of course, who am I to say what's possible for you. Maybe you can do all those things. If you can develop a plan and time frame to do them, and work meticulously towards it, then it could be possible.
I found that all of the principles in Lifebook Mastery really apply to this day. You learn quickly that what you do today matters just as much as what you don't do. I think it's very important to understand this. This concept and the principles Jon talks about have really got my butt in gear and helped me make more of each day. I'm using Goals on Track more than I've ever used it, and my Happy Planner is full and being used like never before too.
Four Out Of Six Weeks Are The Most Important
I found that the first week was more of a recap around visions. It's a reminder of why your vision is so important and why creating a system to help you reach it is so important. And it helps you get clearer on your life vision so that moving forward, you have a clear picture of what you want to work towards.
Week six is just Jon talking for a few minutes about what you've accomplished and what's to come.
Week two to five is where you learn the important things that help add structure to your life.
The Biggest Benefit Of Lifebook Mastery For Me
Someone sent me an email not long ago and asked me if I thought Lifebook Mastery was worth it, and this is part of what I wrote back to her.
I'm on week 4 and we've gone over goals and how to narrow down the goals and get specific on what we want to do. Habits and daily choices are talked about too. Just like Lifebook Online you get some insights into things you may not have thought of before.

But, I think the biggest benefit is that you are constantly focusing on your vision and tweaking things each week with the different things he discusses, things you discover, exercises he lays out, and webinars.

I've found that since I've been so focused on my life vision in the last few months, it's becoming a habit to wake up and think about it and work towards it. I'm working harder than I ever have. I'm doing things that benefit me in all areas of my life… things that get me closer to my goals. And, I have a hard time making excuses in my day to not do what I need to do. For me, that's where the real value has come in.
I'm glad I took Lifebook Mastery because it helped me stay focused on my vision and develop a way of doing things that will help me achieve it.
You can find the stuff he talks about on your own. He even tells you that. But he's put it together in a way that helps you move from one important implementation to the next. Each week you bring in or tweak or perfect one new productivity technique and that helps you get more organized so that you can do things that matter each day and work towards your life vision
Is Lifebook Mastery Worth Taking?
There are a few things to note.
First, you will learn the systems and processes to put into place to help you move closer to your life vision day after day. The systems and processes are all available out there for you to find on your own. If you have the gusto to go out there and research the stuff yourself, you could structure your life the way Jon teaches on your own. But, Jon does a good job of explaining them and detailing why they are so important, and then he helps you implement them.
For me, all the things he talked about were things I knew and have even done in the past. But, they were also things I were not doing in my life currently. For some reason, for many, many months, I've had a hard time sitting down and creating a yearly, monthly, weekly, and daily schedule based around what I want. I was overwhelmed with possibilities and couldn't get myself to break things down in a way that benefited me. I spent way too many days not doing anything that helped me move closer to my life visions. Partly this is because I work for myself, so I don't have anyone helping me decide what I should be doing on a day to day basis. I needed to hear about what works, remember why these systems and processes were so important, and then be encouraged to set them up in a way that benefited me.
Second, you need to turn this into a lifestyle. That's what Lifebook is all about – a lifestyle that helps you understand what you want most and get it. Everything that is taught in Lifebook Mastery is what Jon and Missy used to create life their awesome life.
But, it will mean you need to change the way you live your life. Without a doubt. If you are not waking up each day with purpose and feeling on track, then you will need to change your life and add in the processes and systems talked about Lifebook Mastery. In other words, you need to be willing to take action starting today or else Lifebook Mastery will be useless and you might as well not take it.
The only problem is that you have to wait week after week to implement something new into your life, and it can be frustrating. I was SO ready to take action that it was frustrating to have to wait a week to find out what Jon was going to talk about next. That said, it was nice to focus on one thing per week. It gave me ample time to really go over the lesson and how I want to implement what Jon talked about into my life.
Plus, I've discovered that this is an ongoing process. You are not going to get everything perfect and go from there. You will change things up. You will eliminate some stuff and add other stuff. You will constantly be working on your lifebook and how you are going to attain the visions you have set out for yourself.
So, if you need to add structure to your life, don't know where to start and don't want to (or can't) figure it out on your own, then I think Lifebook Mastery is worth it if you are willing to start taking serious action today.
Especially at the price we had to pay.
If you didn't take advantage of Lifebook Online's refund option, then you only had to pay $1 to get the Mastery program. So it works out to about $250 USD per program, and I thought that was totally reasonable.
Where I Go From Here
From here, we go on to one free month of a membership program where each month a new category is focused on. I already know that a huge value will be the consistent attention focused on my Lifebook and a certain category from it.
I'm committed to my Lifebook – my vision and the way I'm going to achieve it. So, if the membership is valuable enough, it will be something I opt-in to full time for the benefit of the most important things I can think of – my happiness and success.
Update On Lifebook Membership: I stayed in the Lifebook membership program for the free month you get with Lifebook Mastery, but that's it. I like the idea of the membership, but I feel like it cost too much per month for me. Also, I wasn't finding the time to read and listen to the material and interact with the members of the membership group on Facebook.  So, I've set up my own way of approaching each area of life each month that is much cheaper and easier for me to stick to.
If you have any questions about Lifebook Mastery, please ask in the comment section below. Thanks.