I had written a whole post about Spread'em cheese and then, without thinking, I deleted it! And then I deleted the trash on my website not knowing my post was in there. It's the worst feeling to spend a ton of time on a post and then somehow delete it and not be able to recover it. So, instead of writing a whole new post about Spread'em cheese, I'm just going to share the recipes I try using their cheeses.
One of the cheeses that I got from Spread'em is their Marinated Feta with Garlic & Pink Peppercorn. It's OK. It's not bad, but it's nothing like the feta I remember – crumbly and salty.
It's nice that they have it in a marinade, but the marinade with the Spread'em feta doesn't penetrate the cheese at all. In fact, I would say the feta has the taste and texture of their regular block cheese. It tastes like cream cheese to me. Tangy and creamy.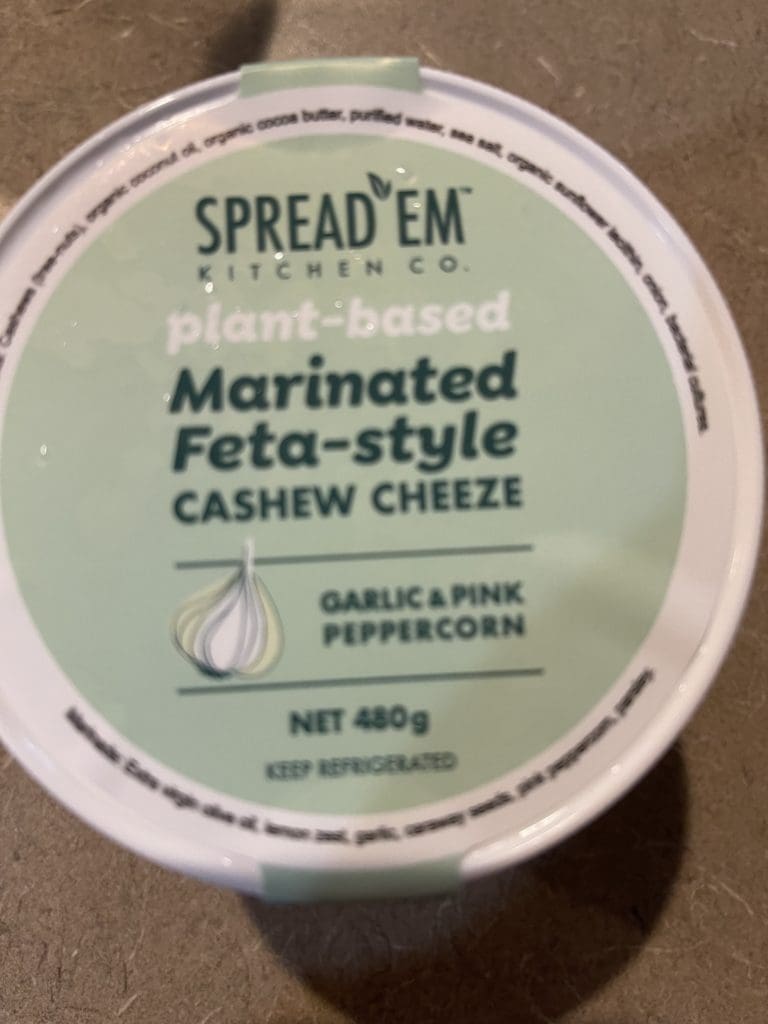 That said, I came across this recipe on Pinch Of Yum for a bean soup with Jalapeno Corn Fritters. It wasn't a hard sell. I had tried making corn fritters about a week before I found this recipe, and they came out horrible. But, Pinch Of Yum used cheese in theirs, and I had been looking for something to use my Spread'em feta in, so it was something I had to try.
The Spread'em feta is in a ton of oil. And my fridge is apparently pretty cold. So that oil hardened up a bit. I had to take pieces of the cheese out and put it in paper towel to get the oil off it.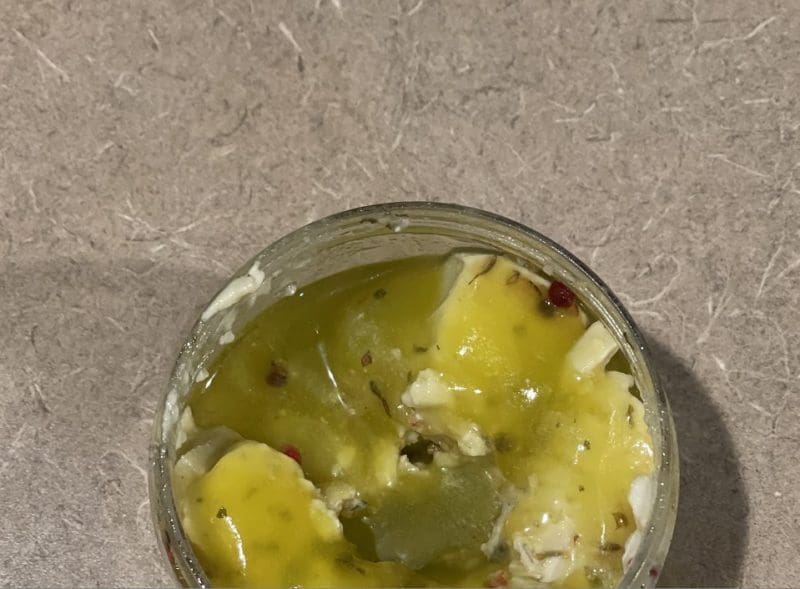 The recipe for the Jalapeno Corn Fritters was simple.
1 3/4

 

cups

 frozen corn

1/4

 

cup

 flour

1 tablespoon

 cornstarch

1/4

 to 

1/2

 

cup

 cotija cheese (I used 1/2 cup of Spread'em feta cheese)
minced jalapeno (to taste – one is usually more than enough)

1/2 teaspoon

 salt, and/or salt for topping
The following picture is the mixture for the Jalapeno Corn Fritters, and it doesn't look particularly appetizing. I should probably take shots further away. However, I wanted to show that the mixture came together nicely and started to bind as it whirled through the food processor.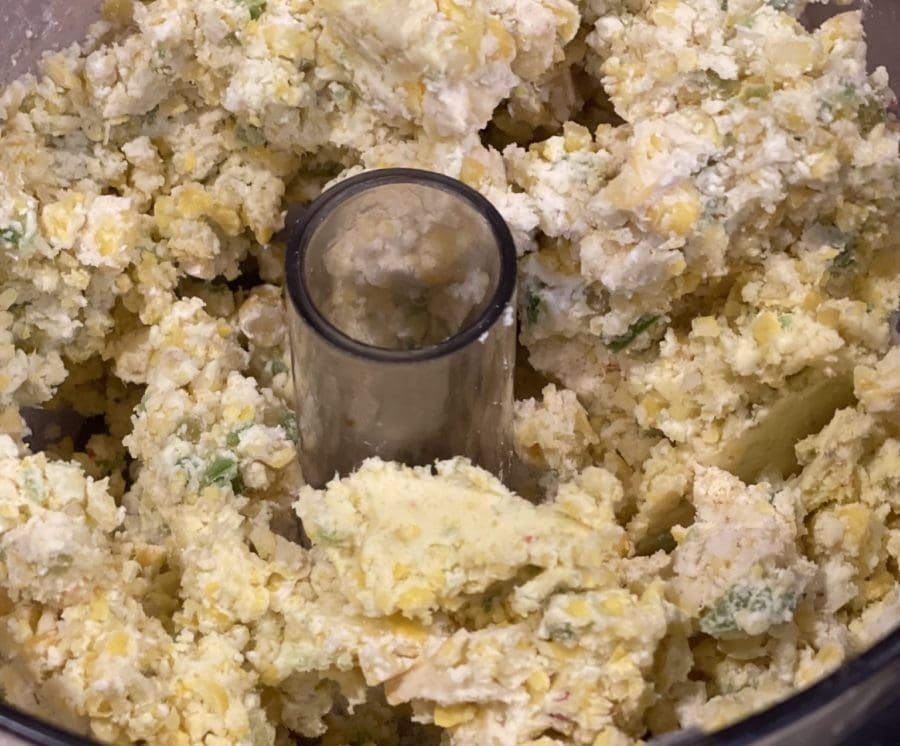 They held together nicely as I rolled them into their fritter state. But it almost felt like I was making a cheeseball and not corn fritters because they were so creamy. I was worried they wouldn't cook.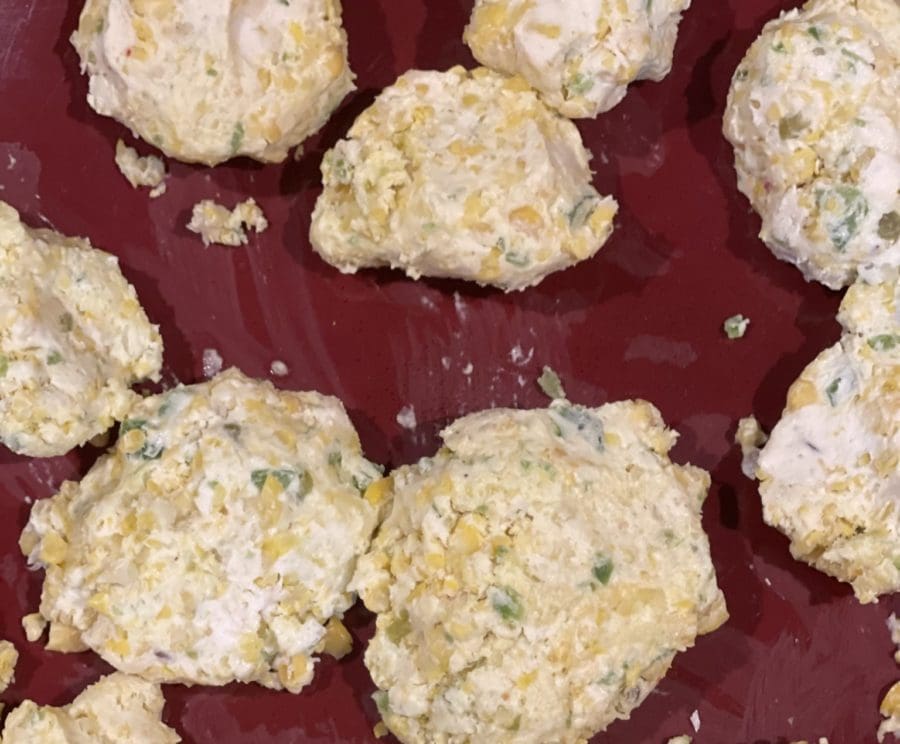 In hindsight, I probably could have added less cheese. Knowing that cotija cheese and soft creamy cheese are not the same, I should have added less.
I didn't want to deep fry them because I often have bad results with deep frying. So, I cooked them in the air fryer at medium temperature.
It took about 20 minutes for them to look brown. They were very soft in the air fryer to start, but I was able to flip them about halfway through and they started firming up as they cooked.
The end result was a creamy corn fritter that was delicious and held up in the soup.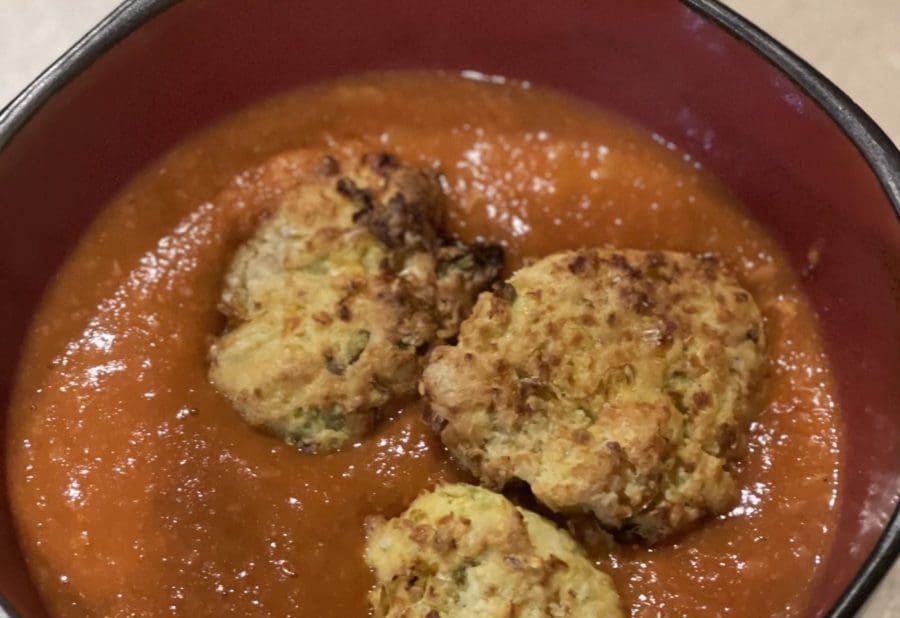 The soup was amazing too, however, I used a three-bean blend instead of just pinto beans. And, I didn't have ancho chili powder, so I added some smoked salt, taco seasoning, and red chili powder, and it came out perfect. This is a soup I'm going to make for my non-vegan family right away because I know that everyone will love it.
In short, the Spread'em feta worked well in this recipe. I thought the mixture would never get hard because of the Spread'em feta cheese, but it did! And it held up in the soup.
Note About The Spread'em Feta: I didn't manage to take off all the peppercorns, and I didn't find those tasty in the corn fritters, but the cheese worked fine. In short, if you use the Spread'em feta in a recipe and don't want sharp tastes of peppercorn, make sure all those things are off before you add it to your recipe.