Before COVID-19 made its way around the world, I was stocking up on food. I knew that it was likely to spread quickly and be an issue, so I wanted to be sure I had everything I needed so that I wouldn't have to be out in the stores mingling among other people if it was spreading rapidly. In short, I knew social distancing was a good thing to do if the virus spread even before it was even recommended to social distance.
I'm glad I did stock up so early because my husband ended up losing his job amidst this crisis. So, while there are many things happening at once in our lives, one thing we don't have to worry about is going out to buy food.
Here are the things I stocked up on.
1. Oats And Peanut Butter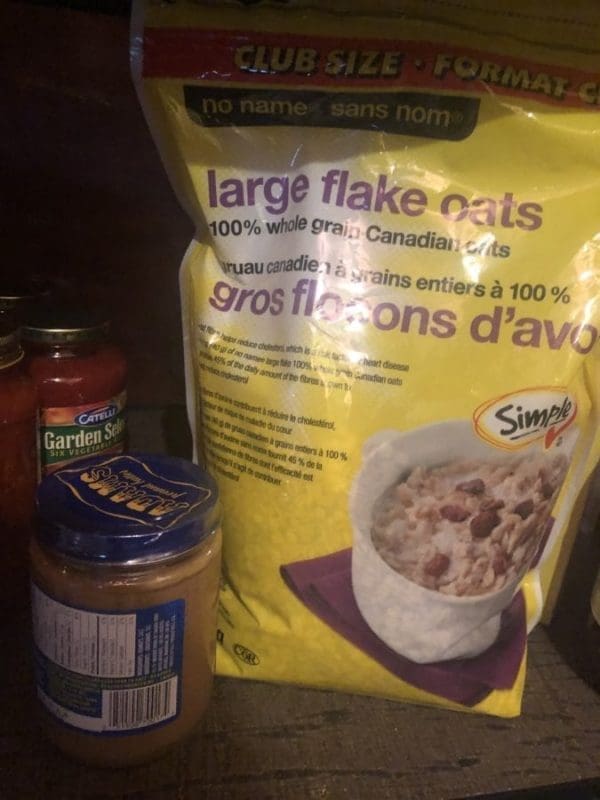 My husband eats oats and peanut butter every day. And, we use peanut butter in our stir fry sauces and in some of our favorite desserts. So, it only makes sense to have a lot of peanut butter around.
What we discovered was that we can also make awesome oat milk out of the oats. We were using store-bought cashew milk, but we ran out the other day and decided that to give homemade oat milk a try. It's nice and creamy and worked really well in an iced latte. This is the oat milk recipe I used. I did decrease the amount of water to 2 1/2 cups and I left out the date because we didn't want it for sweet stuff.
2. Coconut Milk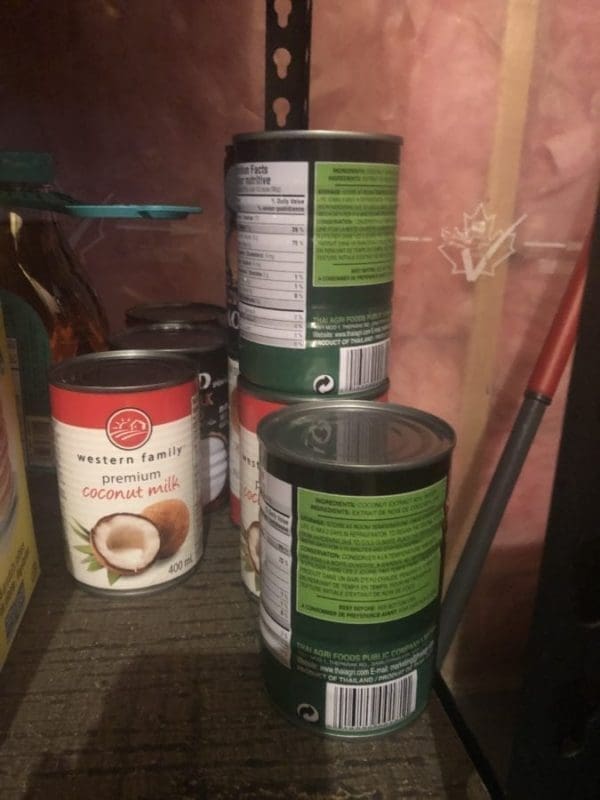 We use coconut milk a lot. We use it in drinks, desserts, groats, and curries. I don't think I could ever stock up enough coconut milk for it to truly be enough.
3. Beans And Lentils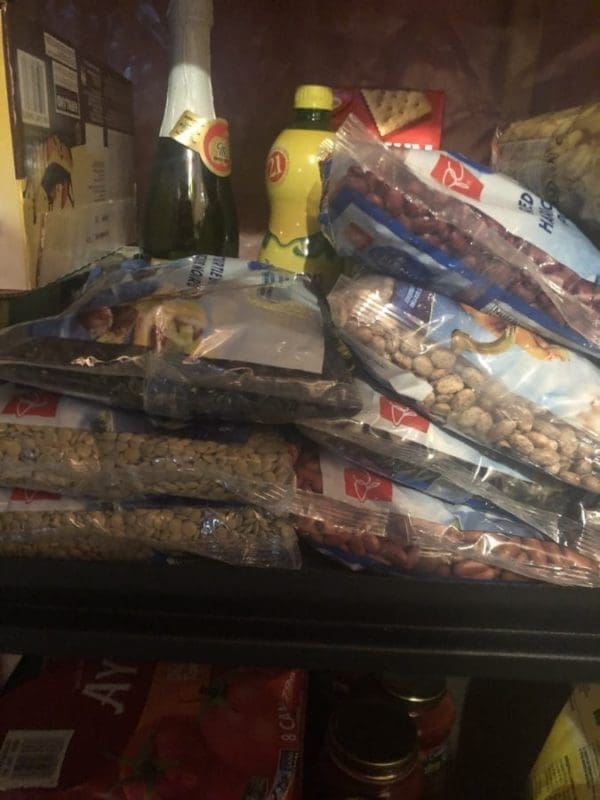 Green lentils, black beans, kidney beans, and pinto beans. The great thing about beans and lentils is you can make dishes like chili, soups, or baked beans that will last for days. We also got some extra crackers in preparation for all the soups that I'm sure we will have coming up here.
4. Cashews And Nutritional Yeast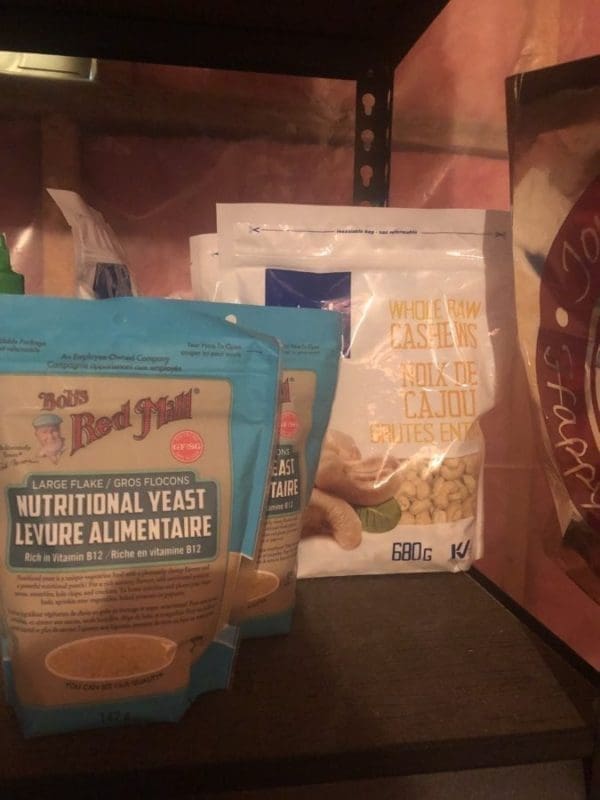 Forget toilet paper. As a vegan, cashews and nutritional yeast are one of my top must-haves. There are plenty of things to use them on, but I use cashews and nutritional yeast to make my two must-haves – sour cream and cheese sauce.
I also use them to make this vegan ricotta. I served stuffed pasta shells with this ricotta a few weeks ago to my non-vegan friend and I swear she didn't understand that the ricotta was not vegan and was made out of cashews.
5. Pepper And Onion Blend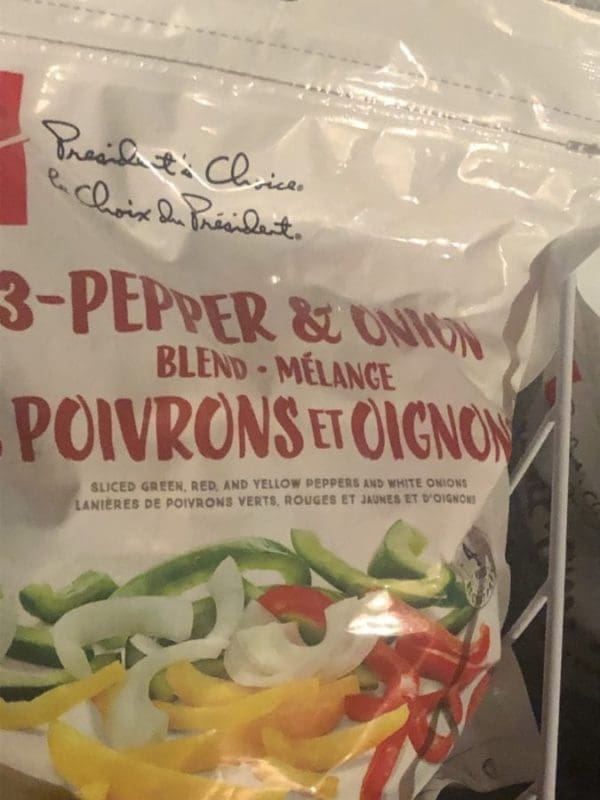 I had never seen this in the frozen section before, but I bought a few of these when I was stocking up my freezer. We use peppers and onions almost on a daily basis. Our chili, fajitas, and wraps all require these ingredients, so it was a no-brainer for me. I just wish there were mushrooms in there too!
6. Tomato Paste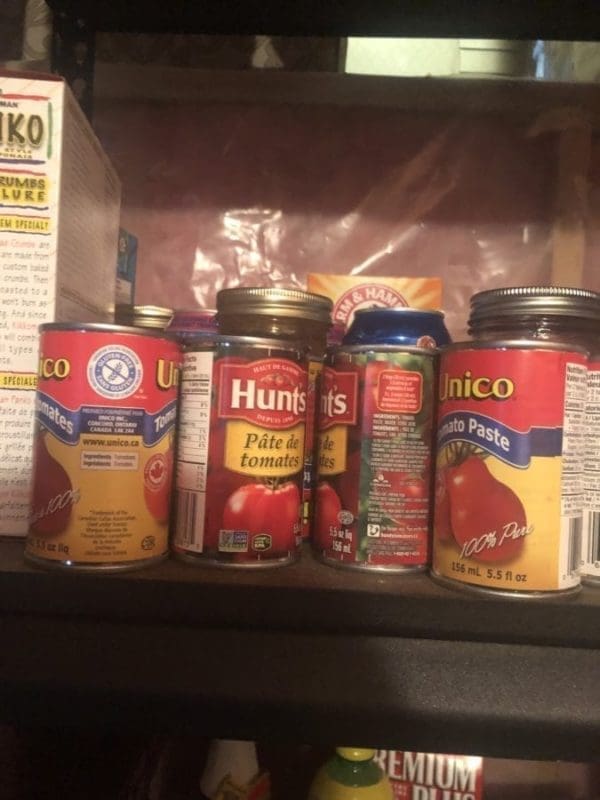 Tomato paste can make a whole sauce on its own for pasta, but we use it in all our tomato-based dishes. Plus, I use it to make taco sauce, which I like to have on hand.
7. Coffee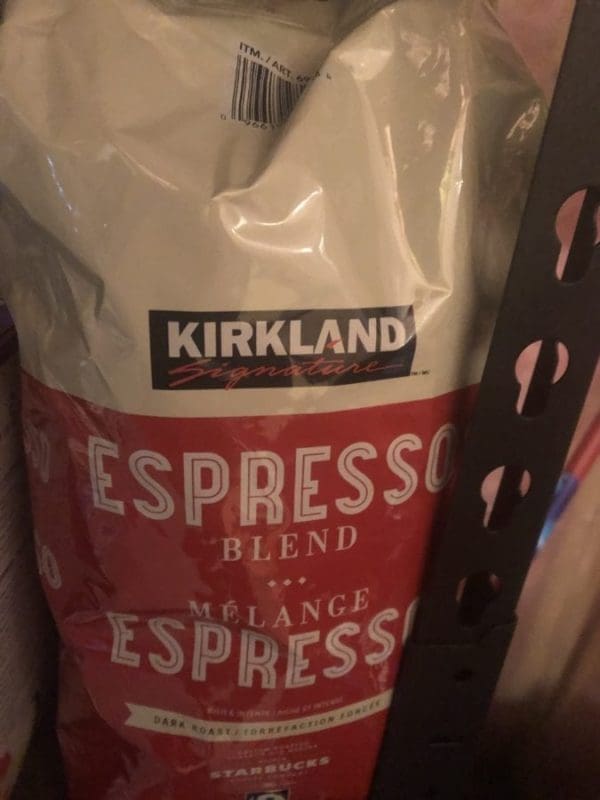 We do not want to run out of coffee. Ever. So, we got these beans and they should last us for a while. Ironically our coffee pot broke this week. But, we learned that you can boil coffee grinds on the stovetop and get some amazing coffee out of it.
8. Pasta
The spaghettini is what we use for stir fry noodles, and the rest of the pasta is nice to just have on hand. We could make many things out of it. And, as you will see, we have a ton of tomatoes to make pasta dishes with.
9. Tomatoes And Tomato Sauce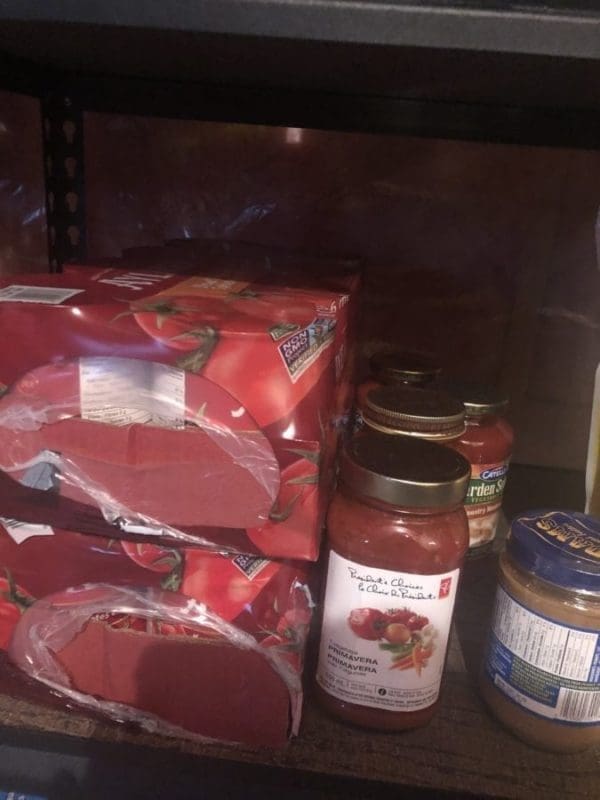 We always have a lot of spices and oils on hand, and we still do. So we can make whatever we want with these flats of tomatoes. I normally make my own pasta sauce, but, I decided to buy some bottles of premade tomato sauce because they have vegetables in there, and, while we have some frozen vegetables, I wanted some sauce with mushrooms because I couldn't find frozen mushrooms anywhere. The primavera was an afterthought when I was out and saw it on special.
We Also Got A Water Purifier Attachment
One of the last things we bought was a water purifier. We have a water cooler that uses big water bottles. But, we didn't want to be running out to fill up the water bottles, so we ended up buying the  PUR FM2500V Classic Faucet Mount Filter. We had been thinking about an under sink water purifier system, but they cost a little more and we wanted to do some research on them before ordering them.
Now I see the message extended delivery time: This item is subject to shipping restrictions due to materials in its composition beside the order. 😬 Not sure what that means! But, we've been using it for a few weeks now and haven't had a problem. If that message had been there when I first ordered, I likely would have just ordered the under sink purifier!
And that's it! We got a few packs of tofu and threw them in the freezer. And, we already had a ton of spices and oils, so we didn't need to worry about that.
Anything else will have to wait for a while because we want to give people who need to go to the store the ability to do so without us buying what they need or not giving them the chance to practice social distancing because too many people are hanging around the places they need to go to.