Last Updated on February 19, 2019 by Kari
I've been creating content on websites for many years, and I know how important photos are to get your message across or tell the story you want to tell. In the beginning, I dabbled with some free pictures, but they are not that great and it's really hard to find a picture that matches what you are writing about. Then I decided that I was going to take my own pictures, with my own camera, to put in my articles. That didn't work out so well either. Once I tried Bigstock, I never looked back. There are many reasons why I've used it for my picture needs for years.
It's So Easy To Find A Picture That Matches Your Vision
Let's say I'm writing a post about drinking almond milk, and I want a picture of a woman drinking almond milk. All I need to type in is 'woman drinking almond milk' and I not only get a picture of a woman drinking almond milk, but I get a choice of pictures.

With many searches, you have too many images to choose from! For instance, if you were to search 'yellow flower', you have a ton of options – 1,025,077 to be exact!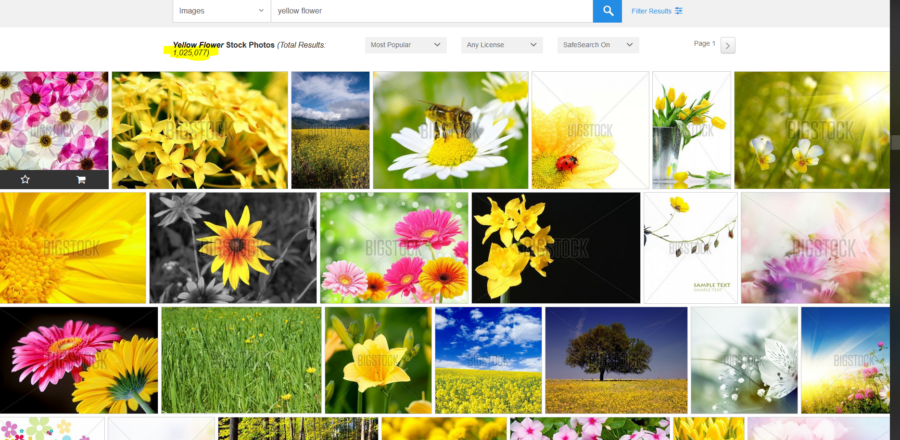 You Can Create Quote Pictures Easily
One of the things Bigstock allows me to do is create quote pictures with the exact picture I want, which is good because I post a lot of quotes in my content and on my social media accounts.
On Bigstock, there is a ton of pictures that have space for text. And you can choose the image you want, whether it has something to do with nature, people, objects, etc. If you can think of it, the chances are good that someone has taken a picture with what you are thinking of and left room for text.
All you need to do is download the pic, upload it to PowerPoint or Quotes Cover (I usually use Quotes Cover), and then add in your text to complete the quote picture.
The Amount Of Pictures You Get Is Perfect
I haven't subscribed to Bigstock the whole time I've been online for a simple reason…. when I do subscribe, I often get way more pictures than I need and end up having a supply of pictures that I haven't used and can use in future articles.
Most recently, I chose the 5 images per day package at $79 per month.
In it, you start off by getting 5 pictures a day, then on your second month you get 6 images per day, then on your 3rd month you get 7 images per day and it stays there until you cancel. You may think 5, 6, or 7 images a day are not a lot, but they are if you are not writing a ton of articles or creating videos that require a ton of pictures.
For instance, right now I'm getting 6 images a day, and as you can see, I have 43 minutes left to download 4 of them! That means yesterday I only downloaded 2 images.

This is the only downside I've found to Bigstock so far. If you don't download your allotted pictures per day, then you lose the ability to download what you missed. They don't accumulate and add on to the next day.
For instance, if you have 5 images to download a day, and you only download 3 in your day, then you lose out on the 2 that you missed. You start fresh the next day with 5 images again.
Some days you find yourself not needing all the pictures and forgetting to download all of your allotted pictures from that day. Then, you kick yourself because you feel like you wasted money by not downloading everything that you could have downloaded.
In fact, I've done it so much that my husband often asks me if I downloaded my pictures because he knows how upset I will be if I forget!
I have chosen the 10 images per day subscription in the past, but it was just too much for me and what I was doing. Even though it only cost $20 more, which is a great deal considering you are getting twice as many images, I've found the 5 images a day to be more than enough for my needs.
You Get To Keep All Your Images – Forever
The upside to too many images is that you have a ton of images in your download area that you haven't used and can use for future projects. With Bigstock, you get to keep your images forever. As you can see in the following screenshot, I have a total of 1938 images that I can re-download and use for free, even if I'm not currently paying for a subscription.

This can come in handy, obviously. While it's a pain in the ass to scroll through that many pictures (they should develop a search function to find pictures in your downloads easier), you can often find a picture that suits your need.
For instance, when I sold a few websites and started a few new websites, I had a ton of images available to me, so I didn't need to get a subscription with Bigstock again for a while. I could pretty much find something that sort of fit into the topic at hand.
But, at the same time, there's nothing like having a Bigstock subscription and being able to find and download a picture that EXACTLY fits into your topic.
For instance, I could be writing about cats, and I have plenty of downloads that I could choose from with cats in them. But, if I want a cat on the beach drinking from a coconut, I can't get that picture unless I have my Bigstock subscription… or if I already have it downloaded.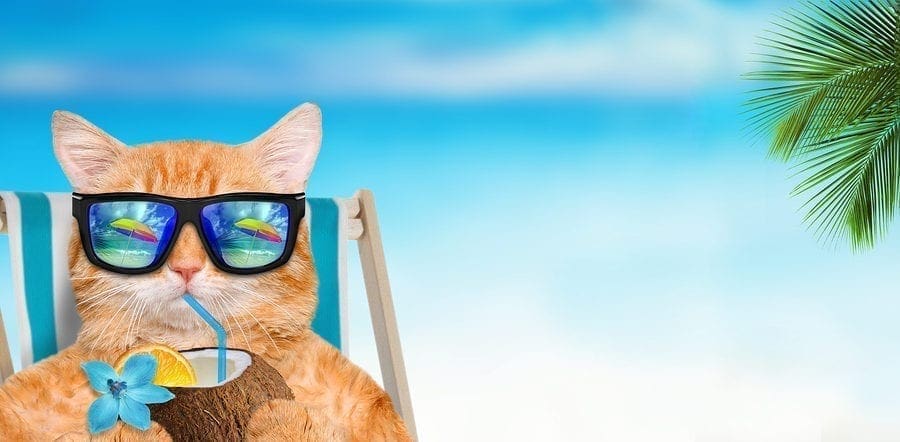 Update: It's about 4 months since I wrote this post, and today I was trying to find a picture through my downloads that I had specifically downloaded for a project I was working on now. It was impossible to find it. I sent support a message asking them if there was any way to search through the downloads, and they sent me back a message saying:
It is not possible to search through your previous downloads at this time.

We have included your suggestion on our development production log for future consideration as we always want to hear from customers on how we can improve our services.
This is a huge drawback to Bigstock. While you may have thousands of downloads in your account, it's hard to find pictures that you downloaded or find relevant pictures simply by scrolling. They NEED to fix this issue.
Other Things I Like About Bigstock
Those are the big things that I like about Bigstock, but there are other things to like.
For instance:
You can download small, medium, or large pictures. I always download small, which are about 900×600. This helps me avoid having pictures that are too big and take up too much space.
You can use the images on websites or social media.
You can use the images in eBooks, as long as the distribution doesn't reach over 250,000 sales. You can read all usage terms here.
It's super easy to cancel if you don't need pictures for the next month. You just go into your account and click on 'Cancel Auto-Billing'. So many sites make it so difficult to cancel, but Bigstock makes it easy.
What I Don't Use, But Bigstock Provides
Besides pictures, Bigstock has videos. The price is the same – 5 videos a day for $79 per month, and $20 more for 10 videos per day.
I've never used the videos that they offer because I couldn't understand how you would use them, and I didn't need them.
Then, one day, I was watching a video by Slapped Ham on YouTube and realized that they probably use stock videos like the ones on Bigstock to illustrate their points as they are talking.
So, if I ever start making videos, I think I might give the Bigstock video subscription a shot.
Also, you can download vector pictures, whatever that means. I don't really understand it, but I'm sure if I did, it might be useful.
Bottom Line
As a content writer, Bigstock gives me the ability to find images that tell the story I want to tell. I have yet to NOT be able to find a picture that suits my writing. And, as long as I'm writing online, I'll be using Bigstock in one way or another.
Check the site out here. If you have questions, I've found them really easy to get a hold of through email, but they have live chat too.