Last Updated on August 29, 2018 by Kari
I'm very sensitive to noise. I'm not sure why that is. But I can hear everything and it's really distracting. This is true at home, in coffee shops, at the library, and anywhere else. Some noises grind on my ears and actually seem to hurt me. Other noises simply irritate me. And some do both. For example, since I was young, whistling has made me feel like my ears are bleeding and it annoys the heck out of me. Because I work online, and often find myself writing in places with noises, I needed to find something that helped me drown them out.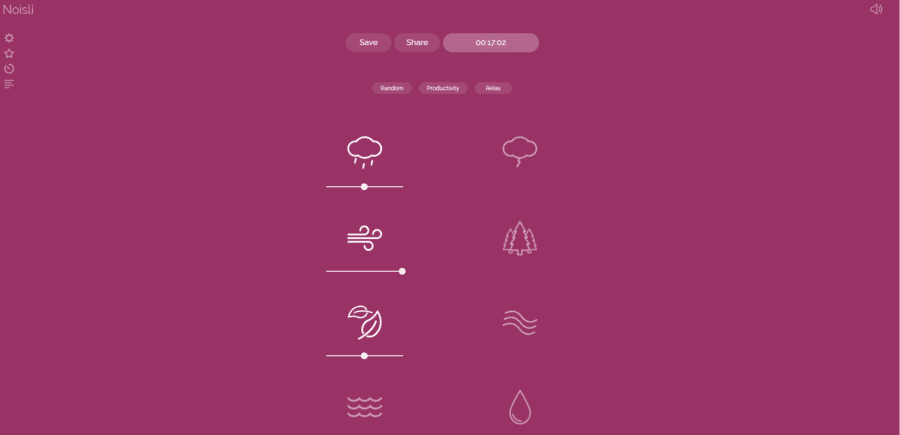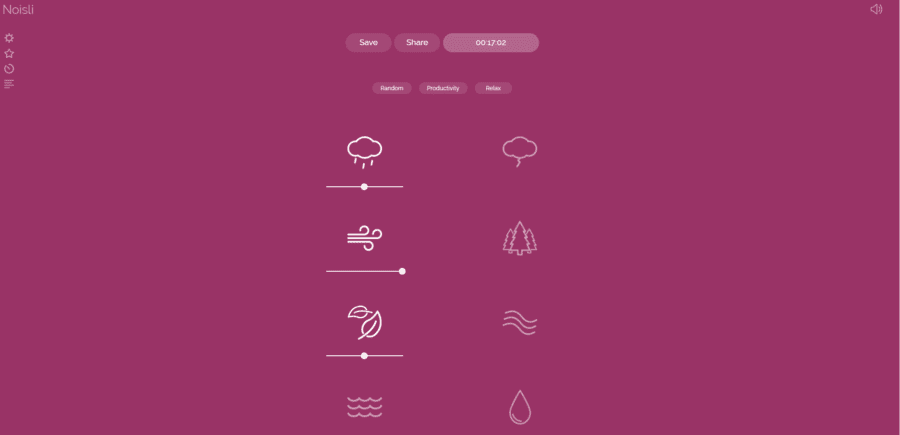 Noise Cancelling Earmuffs
The first thing I use quite often is noise cancelling earmuffs. I've had mine for over 10 years. They still work great.
I wear them quite a bit at home. They don't cancel out all the noise. Most things just get muted. Although, when my husband is calling me, I usually can't hear him with my earmuffs on, so some noise does get filtered out completely.
I used to occasionally wear them out of the house when I was working. They are pretty bulky, though, so even though they could kind of pass for earphones, I still felt very visible while wearing them.
Using Noisli Sounds To Be More Productive
I've tried a few noise apps throughout the years. I like the apps that have rain, because that seems to be a noise that helps drown out other noises and isn't irritating to me. But, after I found Noisli, I found a perfect combination for drowning out the noise and being productive.
Rain and Wind
Noisli has 16 sounds, and you can mix your choice of sounds at your preferred volume level. I like a combination of rain and wind. Together they really drown out external noises and help me get focused. 14 Other Sounds To Choose From
They also have 14 other sounds to choose from.
Thunder: I find this can be distracting when I'm trying to work. It used to be a noise that kind of helped me be productive, but now it seems to startle me every time it goes off.
Nature: Bird sounds do not help me be productive. I actually find it annoying.
Leaves: I sometimes add this noise into the mix as well. It adds an extra layer of sound that fits in with the rain and wind.
Running water: This makes me want to go to the bathroom and can start to feel sound like a leaky faucet after a while.
Waves: This is just distracting to me.
Dripping water: This noise sounds like you are in a bathtub and the water is dripping in. It can become torturous if you can't stop focusing on it.
Campfire: I do like this sound. I don't listen to it for productivity, though.
Nighttime: I think the sound is mostly crickets. Crickets do nothing for my concentration.
Coffee shop: This is just talking in the background. I suppose some people might find this noise helps them be productive, but for me it's annoying.
Train tracks: When I was in my twenties, I did a lot of camping with friends. My friend had a lake lot beside some train tracks, and I started to associate trains with sleep. Now, when I hear a train going by, I get tired. So this noise does nothing for my productivity.
Fan: I don't mind this noise. It just sounds like you are sitting beside a HUGE fan. But, I prefer the rain and wind and leaves.
White noise: Reminds me of horror movies… I don't like horror movies.
Pink noise: Again, reminds me of horror movies.
Brown noise: I do use this when I really need to drown out all sounds. It works.
You can also click on the productivity button and Noisli will automatically pick some sounds at various volume levels. And, you can do the same for a random selection and a selection for relaxation.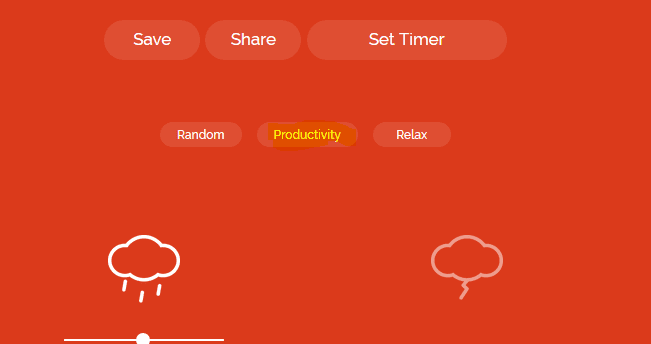 You Can Set A Timer In Noisli
Part of being productive, for me, is following my schedule. I work in hour segments, so setting a timer is important. When the time is up, the noise dies out completely. But, sometimes the noise dies out – as if the volume gets turned down a little – before the timer hits zero. I'm used to it now, but in the beginning, it was a little distracting.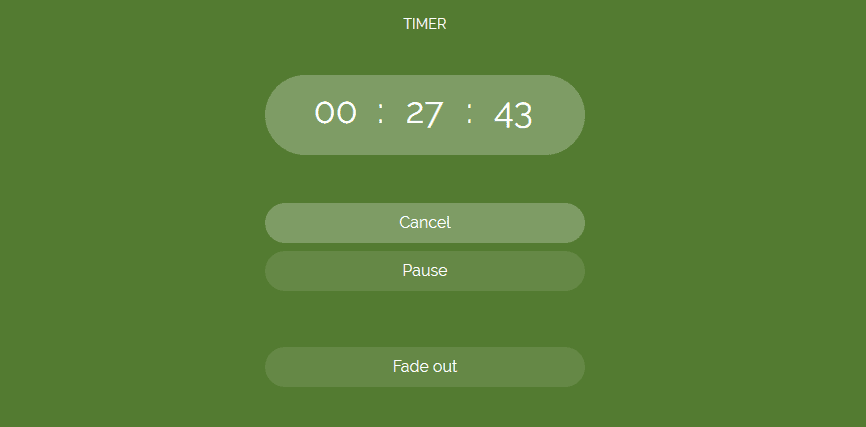 You Can Set Favorite Mixes
When you have a free account, you can save up to five favorite mixes. I have a couple saved, but I don't really use this. I normally just go on the app and click on rain and wind and get busy doing what I'm doing.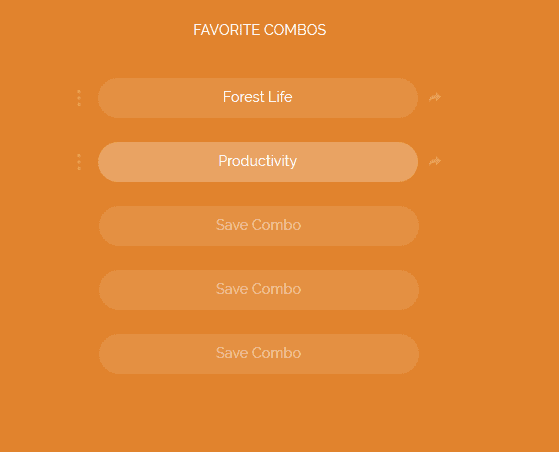 Noisli's Background Changes Color
I have Noisli as a pinned tab while I work, so this isn't distracting to me. But, the background changing color is not necessarily something that would help me be productive. You can click the settings button and stop the background from changing colors if this was an issue for you. The Text Editor
I don't use this at all, but it may help some people be more productive. It has no distracting ads beside it. And, you can save the file as a text file or save it on DropBox. If you are a note taker, and don't have a pen and paper beside you, this could help you be more productive.

The Downside Of Noisli
The only downside to Noisli is that the sounds disappear sometimes. For instance, sometimes the rain will just stop playing and I'm left with only the wind. This doesn't happen all the time, just sometimes.
I'm not sure why this is. You have to re-click on the sound to get it back and sometimes it disappears again quickly so you have to refresh the page in order to get it working again.
It does cause a pause in your focus, but it's not enough of an issue to cause me not to use Noisli. It's an app that really does help me be more productive. If I don't have my earmuffs on, and I'm working, I'm usually listening to Noisli.
If Noisli sounds like something that may help you be more productive, you can check out the app for yourself here. It's totally free to use.