Last Updated on January 23, 2020 by Kari
Every quest or course you take with Mindvalley includes weekly Q&A calls. These calls are live webinars where people get/got to ask questions directly to the teachers. I'm always amazed at the quality of these Q&A calls. Alex, the main guy from Mindvalley who hosts these calls, is awesome. And, the teachers are so insightful and are able to articulate things in a way that clears up confusion and helps you progress further into the lesson that you have been learning. The Q&A calls (and Alex as a host) are definitely one of the things that make Mindvalley's courses stand out from other courses.
There Are Live Calls And Pre-Recorded Calls
If you happen to be taking the course on the first go around, then you get to participate in live Q&A calls if you want. If you don't have time to watch it, then the webinar will be posted into your course within a day or two and you can watch it then.
Sometimes they do live Q&A calls at other times. For instance, every six months, John and Missy from Lifebook have been doing live Q&A calls. This means in your Lifebook program, you get access to all of the previous Q&A calls as well as the new live call. It makes for a ton of content to go through and almost guarantees that you will find answers to questions you are having.
Most of the time, if you sign up for a quest, you are going to have weekly pre-recorded calls instead of live calls. Don't feel like you are missing out, though. These calls have some great questions and answers that will benefit your understanding and retention of the material covered throughout the week.
Taking Notes With Pre-Recorded Calls Is Easiest
I find that taking notes is easiest with the pre-recorded calls. I like the live calls, and I sometimes take notes as I listen to the live calls, but Mindvalley has made taking notes super easy with the pre-recorded calls.
Mindvalley doesn't just include the video of the Q&A session. They also include the questions with timestamps. So, it looks like this:
To take notes, all you have to do is fill in the answers behind the already written questions. It's so easy.
All I do is copy and paste the questions into OneNote.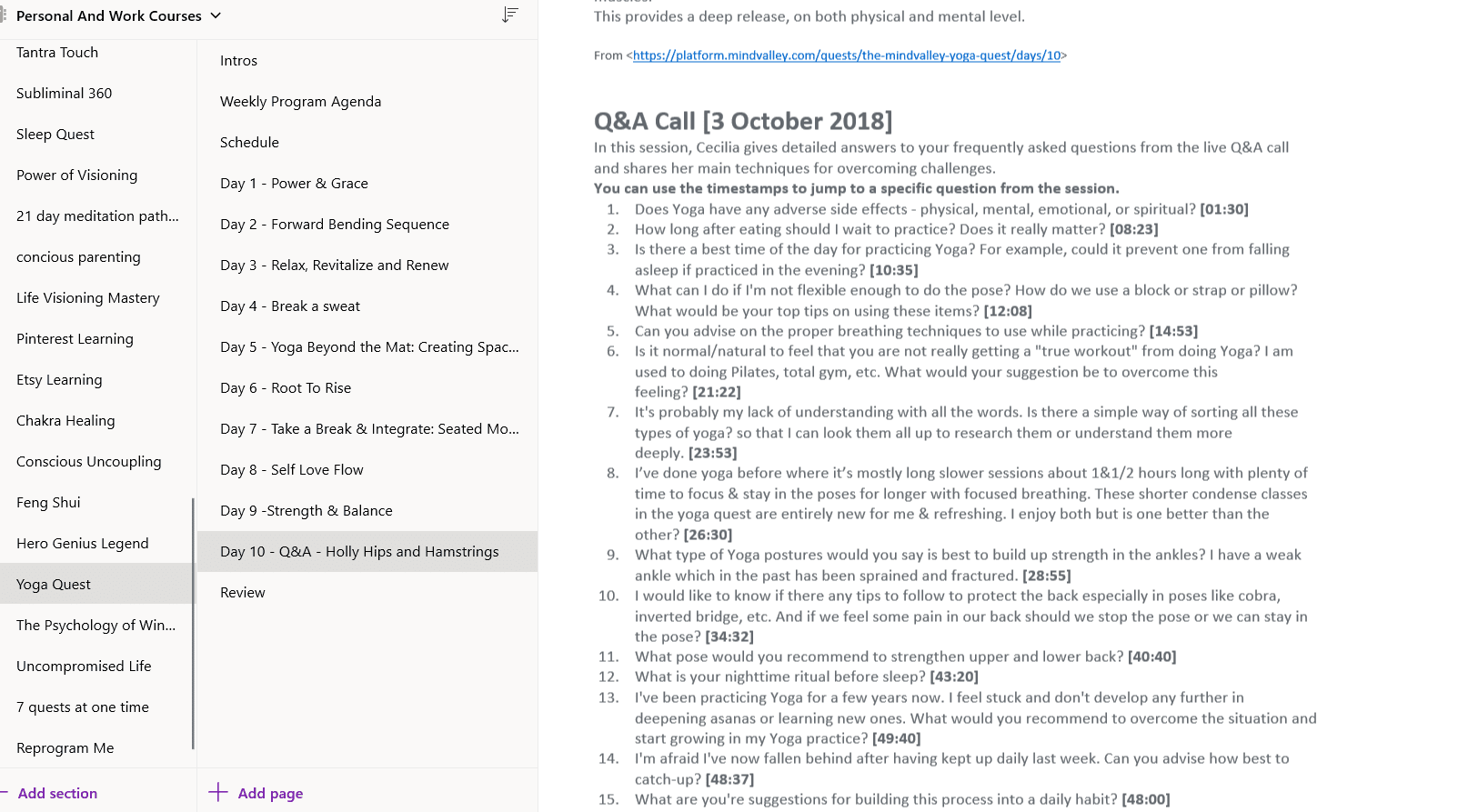 Then I quickly put a space in between each question to make it easier to write and read.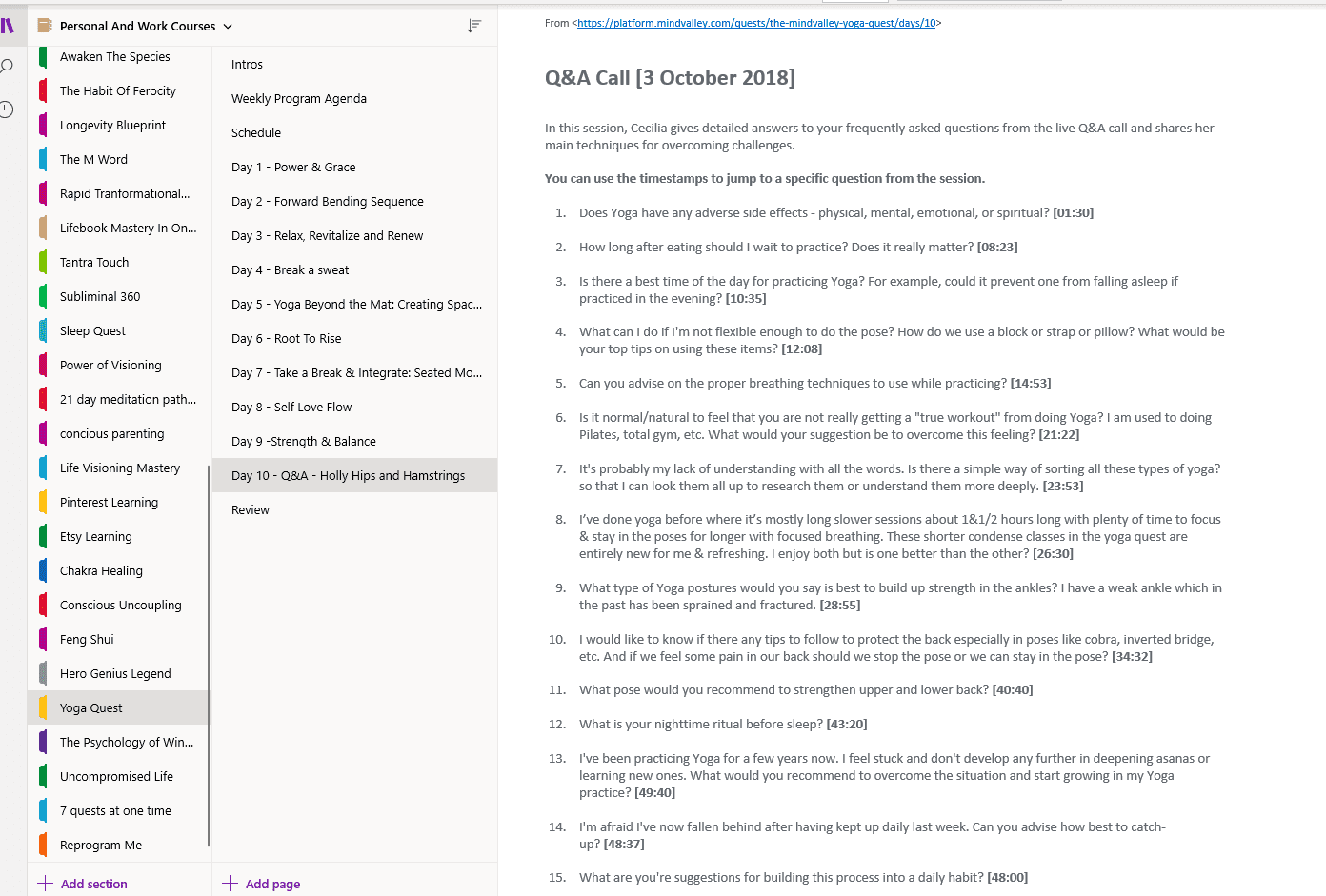 And then I just listen to the webinar and fill in the answers or any other notes I want to write behind the question.
Honestly, I prefer to take notes on the pre-recorded calls because it's so easy.