Last Updated on October 5, 2020 by Kari
We have had Skillshare for well over a year and we've used it a handful of times. It's ridiculous how little we've used it, but neither my husband nor I wanted to give it up because when we do use it, we like it. So our annual renewal happened yesterday and I decided that this year I'm going to get our money's worth for it. I'm planning on using it for a few different skills that I want to build this year.  Obviously, since this is a review site of my life and the things I try, Skillshare will be a big part of what I talk about for a year to come if I can stick with the challenge of using it daily.
The Areas Of Skillshare I Want To Focus On
There are three main skills I want to focus on with Skillshare. I've been wanting to improve these skills for years, but I've been sidetracked with personal development of the mind, body, and soul rather than skill development. I'm ready for a year of mainly skill development. There are three main skills I want to work on.
I Want To Learn A New Language Or Two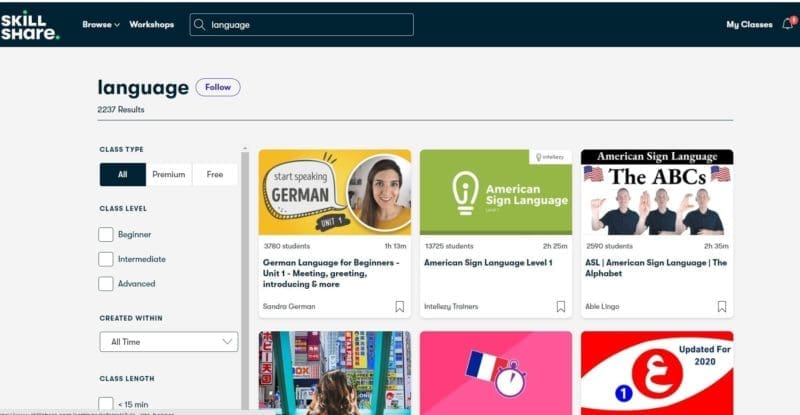 I specifically want to learn Italian. My husband speaks fluent Italian and it's about time I learn it so that I can understand what his mother is saying about me when she refuses to speak English. 😉
But seriously, I want to be able to speak to him in both languages. I've tried off and on for years to learn it. If I'm buckling down with my learning, I might as well make Italian my top priority.
I was following a guy name Kieran Ball on Skillshare. He teaches 3 minute languages, including Italian. I was really into it until I got sidetracked with other things. I'm ready to get back into it.
My goal is to speak decent Italian with my husband by this time next year.
I Want To Learn More About Photography
For years I've been interested in photography. My husband and parents bought me a really nice camera one year for Christmas, and I played around with it for a month and then got sidetracked with other things – just like with my language learning.
I've noticed that there are a lot of Skillshare classes focused on photography. In fact, there are a lot of Skillshare workshops focused on photography.
Skillshare introduced workshops a while ago where you can take classes on a specific subject that complement each other. This past year I signed up for one workshop in Skillshare and it was for food photography. I never even took that workshop.
I Want To Take Every Class On Writing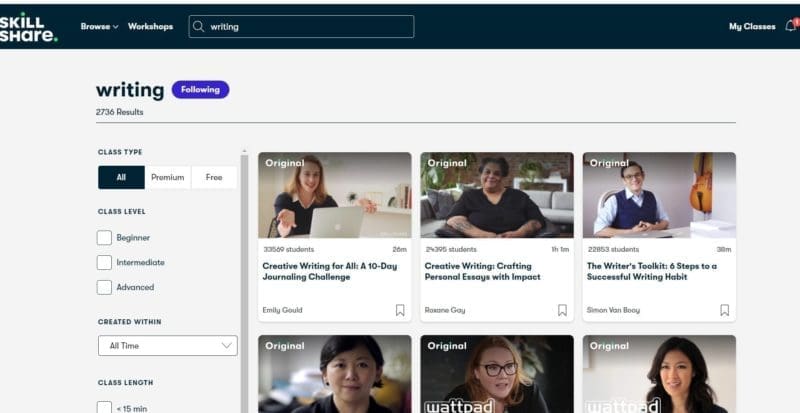 Since I was young, I have enjoyed writing. I have fiction stories that I wrote in my preteen years and they are all on floppy disks packed somewhere away in my house.
Skillshare has a whole section for writing, and I'm going to burn through every course they offer there and hopefully get my creativity flowing when it comes to writing again.
I recently took part in a content sprint with Problogger and I really enjoyed that. It got me thinking about my writing and what I can do with it. And it made me crave more lessons in writing. So I'm looking forward to improving my writing skills in all areas through Skillshare classes.
Skillshare For 365 Days – How Many Skills Can I Improve?
I'm ready to find out. I have been way too focused on personal growth in other ways and I need to adopt new skills, improve my current skills, and expand my talents. I'm getting bored doing the same old thing over and over again and I want to grow as much as possible.