Last Updated on May 11, 2021 by Kari
I haven't been planning in my Happy Planner for a while. I use it daily, but it's not been the source of inspiration that it has been for me in the past. I think I've just lost my mojo for a bit because I do love happy planning and want to get back to it. I haven't lost total interest, in other words, I've just lost some motivation. That's where my new gadget comes in! When I got set up to lock myself in my home and not come out thanks to the coronavirus, I bought the HP Sprocket Portable Photo Printer (2nd Edition) through Amazon.
My Friend Was Using It For Her Happy Planner
I've been thinking about buying a small photo printer for the Happy Planner since before Christmas. I just didn't know which one would work the best.
At the beginning of March, my friend showed me how she was using her HP Sprocket Portable Photo Printer to put memories into her Happy Planner and it got me excited to buy the machine she was using. 
She uses the classic planner size, so the pictures that come out from the HP Sprocket Portable Photo Printer are a little big for her as they are 2×3″, but they fit almost perfectly in the big Happy Planner boxes, which I'll show you at the end of this HP Sprocket Portable Photo Printer review. 
She doesn't care, though. She just sticks the pictures outside of her boxes.
I like mine to fit nice and neatly inside my boxes, which is why I wasn't sure which printer would work for me until she let me print out one for myself. It fit well and I was sold!
Let's start with how it works and then I'll talk about what I bought with it.
How The HP Sprocket Portable Photo Printer Works
The HP Sprocket Portable Photo Printer works like a small, pretty polaroid.
It doesn't use ink; it uses some sort of heat technology to print on the special photo paper that you can get for it. I don't know all the technical things about how it works, but I do know that I like the fact that there's no costly or wasteful ink!
You need to download the HP Sprocket App before you can use the printer.
Once you download that it's extremely easy to use. You simply sign in, give access to your pictures, choose a picture, edit it if you want, and then click print.
So, to show you how I do it, let me just go step by step.
I picked a picture from my phone's gallery of pictures. I know it's fuzzy, but it was a cute moment after my Schnauzer had a bath and felt so good about himself. You can also pick pictures from your Instagram account, Facebook account, or Google Photos.
And then I edited the picture. I added the clouds just to show you that you can put little borders on it. There are lots of borders for spring and Easter right now, and the clouds with the rain kind of fit into the picture.
To edit, all you do is click on that edit button in the top right and you get all kinds of options for editing, such as quick fix, borders, color change, and color balance.
Once you like your picture, you can click on the little print icon and it will print. If you don't have your printer on, it will go into a printer queue.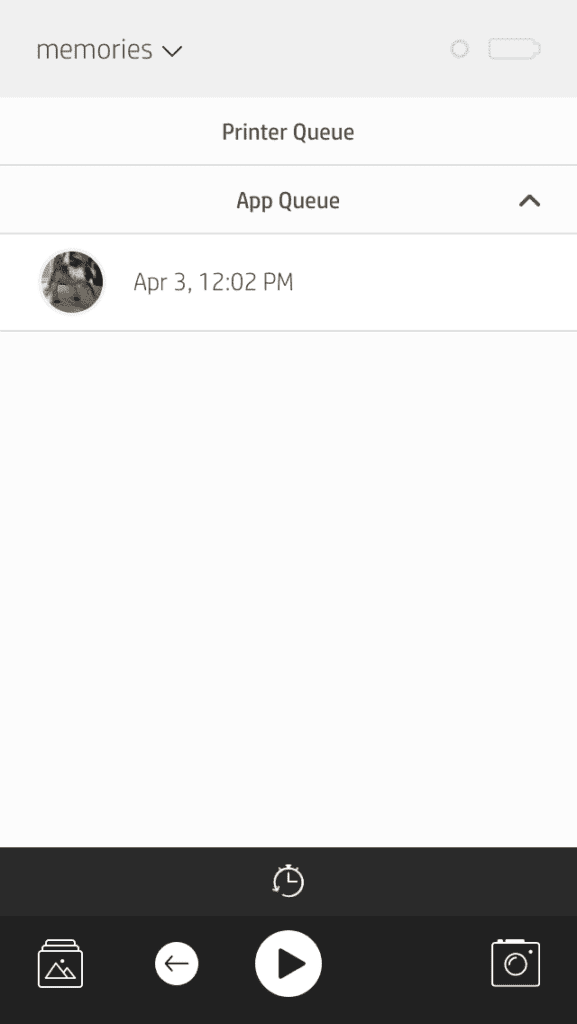 But, once you get the HP Sprocket Portable Photo Printer turned on, it will glow a pink light (at least it does on mine).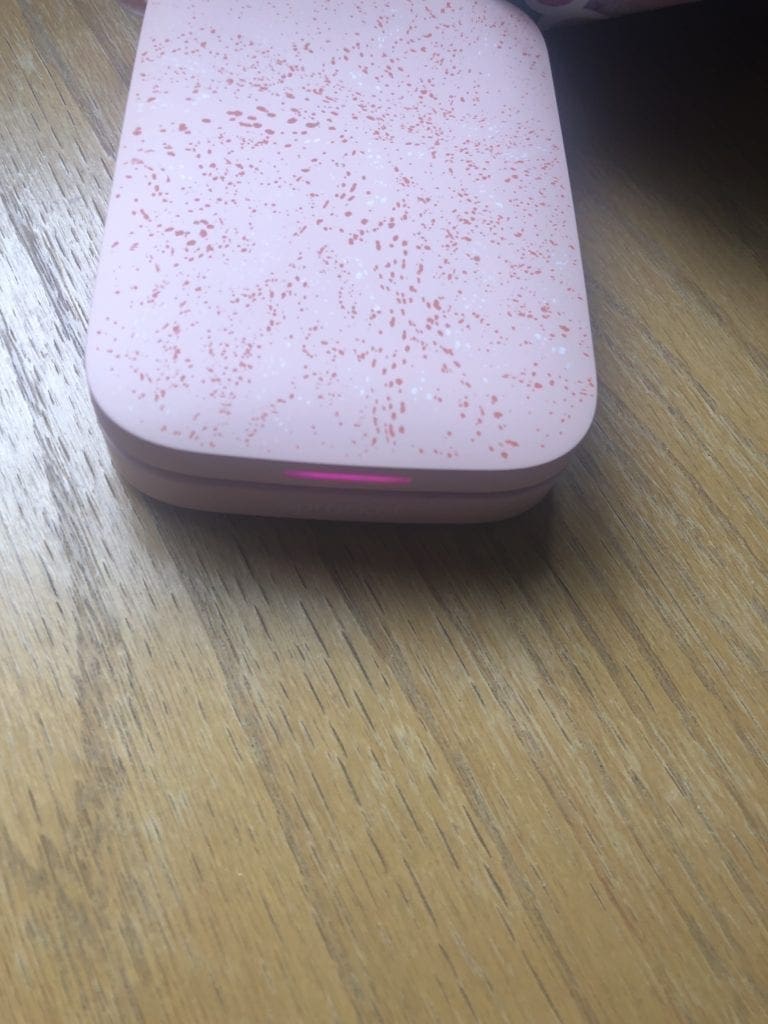 And then it turns a blue color when it starts to get ready to print.
Just before it prints is the only time you will really hear a noise. It's extremely quiet as a printer.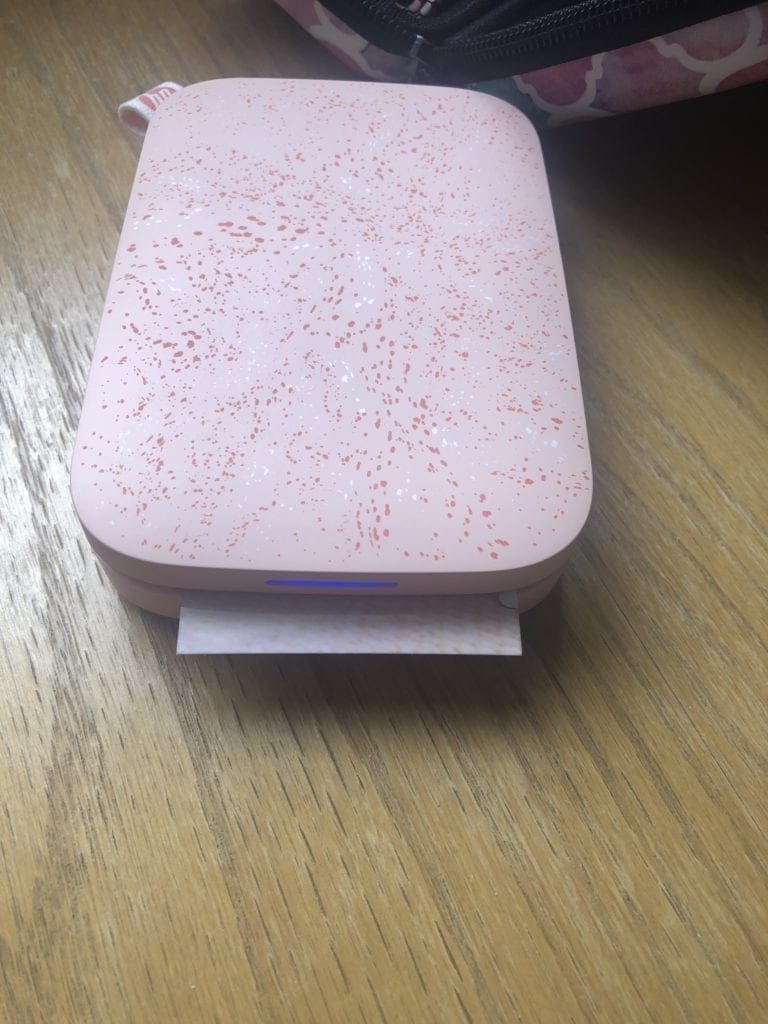 It only takes a few seconds to fully print.
I have found that the pictures are not the best quality, but they are good enough. They really do remind me of the old polaroid except they come with a few more colors and effects.
Also, the printer paper comes with a sticky background. When it prints, you have a covering over the sticky part. So, if you want to cut up the picture at all, it's really easy to do before you reveal the sticky part.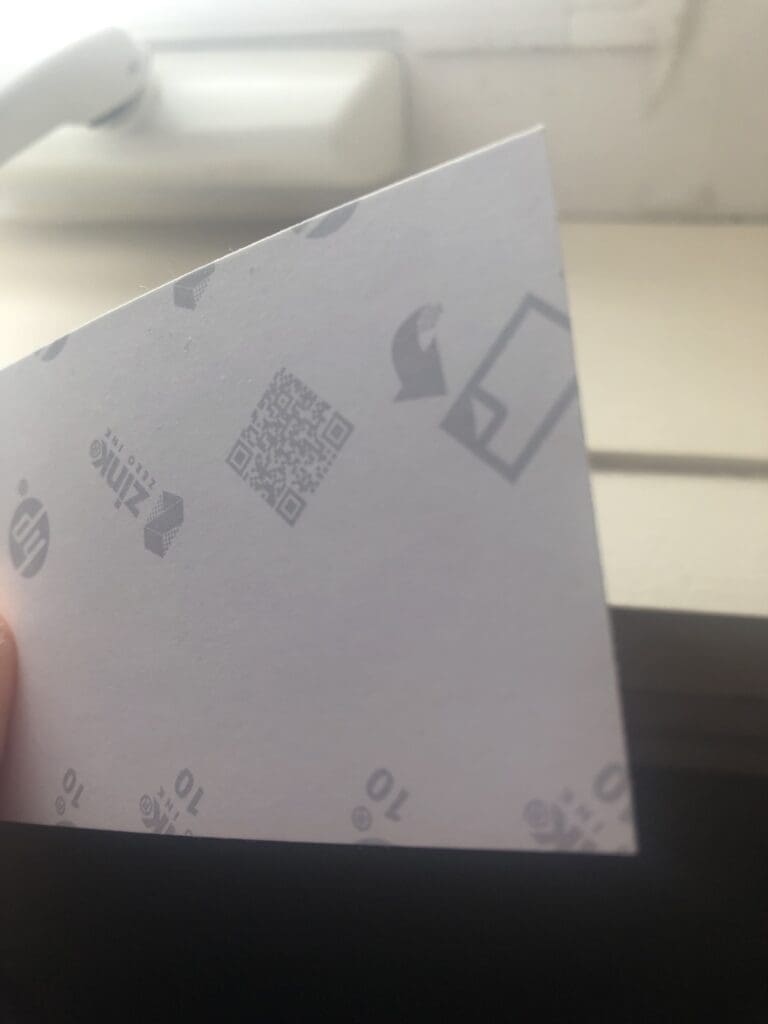 You peel off the backing to reveal the sticky side. It's a matter of trying to pick at a corner between the covering and the sticky part.
As you can see in the following picture, the printed paper is almost a perfect fit into the boxes in the Big Happy Planner.
How I Plan To Use These Pictures
An offline vision board – I use Mind Movies for my digital boards, but I do want to have a vision board that is posted beside my desk, so I plan to create an offline vision board using pictures from Instagram and from my photo gallery.
Scrapbooking – Just like my happy planning, I haven't been doing my scrapbooking a lot. But these little pictures make me want to do it. I can easily create a collage or even just a little picture that becomes the focus for my scrapbook page.
Memory planning – I never fully understood what memory planning meant before my friend showed me how she was using her Happy Planner for memory planning. Basically, it's using a planner as you would normally, but also putting in memories in throughout the days whether it be through pictures or journaling or whatever.
I'm sure as I move along with my crafting, I will think of other ways to use these pictures.
I Bought A Case And Some Extra Paper
The HP Sprocket Portable Photo Printer comes with a USB charger.
It also comes with 10 photos. That's not enough.
So, I bought this sprocket paper which comes 50 sheets of photo paper. You could also buy 20 sheets. It wasn't too bad at $23.98 CAD.

And, just to protect the HP Sprocket Portable Photo Printer, I bought a case (in the only color pattern that I kind of liked) so I can keep the dust off it and keep it safe from dropping or sitting on it or anything that may damage it.
Hopefully they will come up with new cover designs because the ones right now weren't that great.
Anyway, I bought the case because The HP Sprocket Portable Photo Printer is not the cheapest thing, so I don't want to have to buy again before it's lifespan. But I like that it holds the charger too. It keeps everything in one area, which is helpful when you have a lot of crafting stuff around!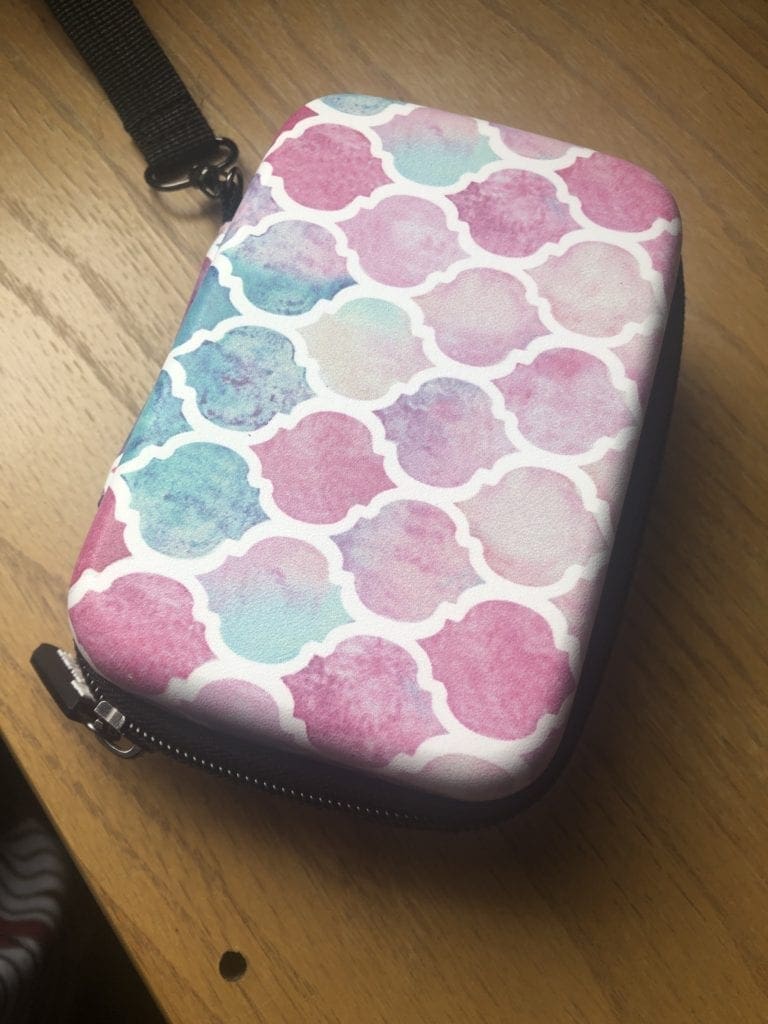 If you are interested in the HP Sprocket Portable Photo Printer, you can check it out here on the US Amazon site or here on the Canadian site. I'm really enjoying it so far and haven't had any problems with it. My friend has had it for months and hasn't had any problem with hers.