The other day, someone in the Canva Facebook group asked everyone to describe Canva in one word. Mine was 'Essential'.
Canva really is an essential tool that I use every single day, whether it's to create an image, create a GIF, edit a picture, or create or edit a video. It's the one tool I'm using daily without fail. Even if I'm not working. But there's one thing that I wish the Canva video editor had – the ability to separate sound from the video.
Most Video Editing Software Allows You To Separate The Audio From The Video
It's important to be able to separate the audio from the video when you are editing. This way you can take out the audio you don't want and replace it with music or another sound, speed sections up, or you can adjust the volume.
In Canva, there's no way to separate the audio from the video. This means if you try to add additional audio to your video, such as music to go along with your cooking video, for example, you can't mute the original audio. In the end, you can hear both the original audio and the music that you add, which doesn't go together well.
In Filmora, you can separate and visually see the audio and the video sections from an uploaded video you create.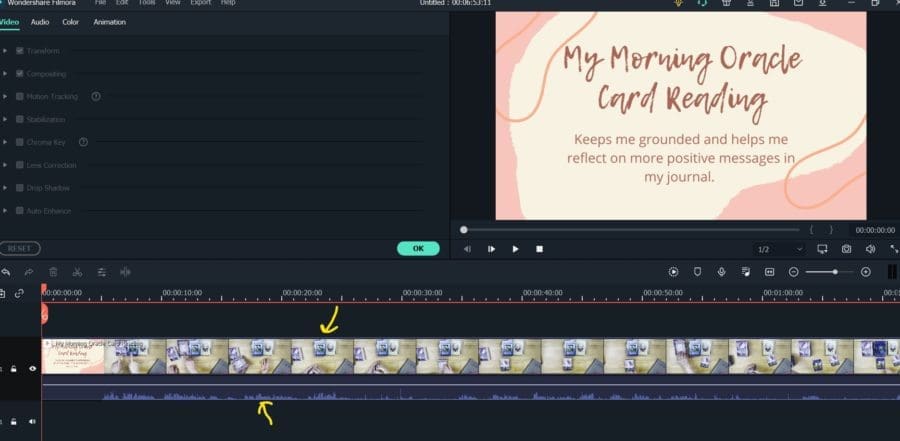 If you want, you can detach the audio and do whatever you like with it, including muting, deleting, speeding up, slowing down, etc. As you can see in the pic below, I've detached the audio after 21 seconds, and now I can work with solely the audio as it's highlighted.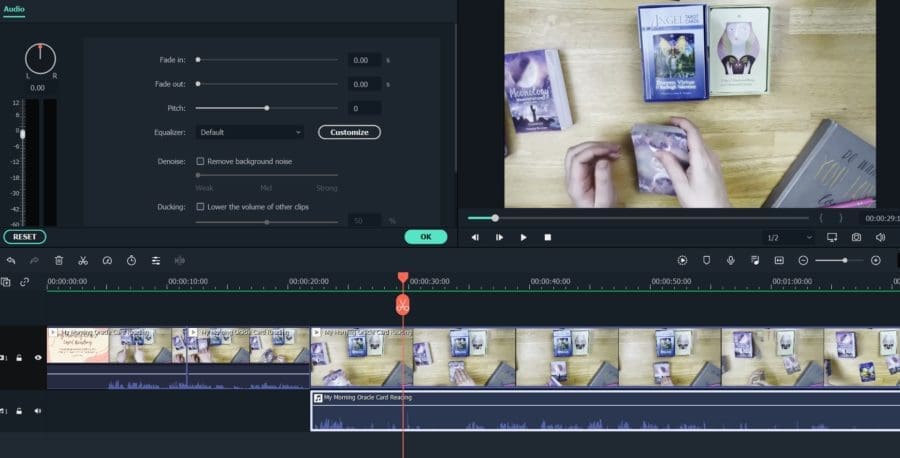 In Canva, you can't even see the audio that is attached to the video. There's no way to work with it.
For example, below I'm editing a video that I recorded where I'm taking video and speaking about my morning oracle routine, but all you can work with is the video. There's nothing I can do with the original audio in Canva.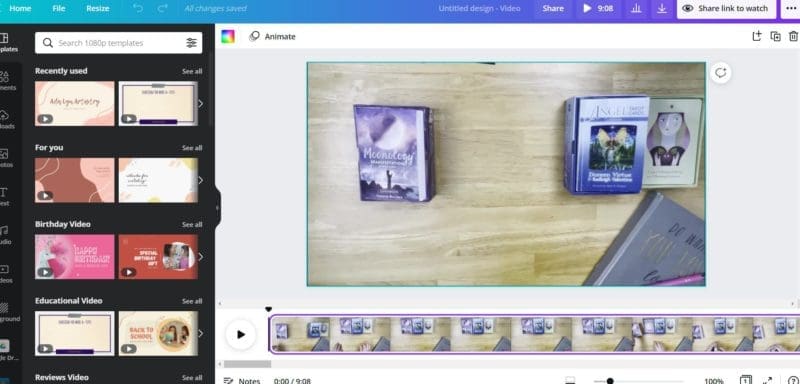 In Canva, you can download a video you create as a GIF, which will take away the sound and leave only the video.
I do love that feature in Canva's video editing, but I really need to be able to work with the sound in the video to get it the way I want it.
So while there is a ton that Canva can do, the ability to edit sound, both in the original video and any sounds that you add in, is the one thing I hope they add to their impressive list of features in the future. It would truly help Canva be the only stop I need to make while doing anything with design and editing.