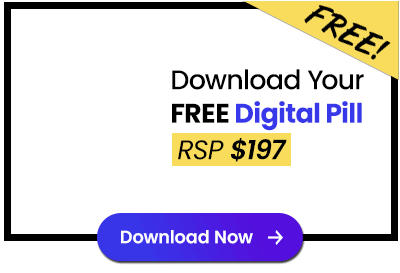 Luxe Box is a subscription box that is supposed to contain 7-8 products. I've tried this box twice before and wasn't happy with either of them. Both times were through the American Express offer. I vowed never to buy it again. But, in January we were driving out to the mountains and I felt good when I got an email about a Valentine's Day Luxe Box offer through American express – and I bought it. They caught me at the right moment. So am I a believer now? Here's what was in my Luxe Box.
First, I should say that I bought it on January 21st and it came on February 12th. So it took 3 weeks and a day to come, which is fine. It's in time for Valentine's Day, which was the big seller for me.
1. Shea Moisture Sugarcane Extract & Meadowfoam Seed Silicone Free Leave-In Treatment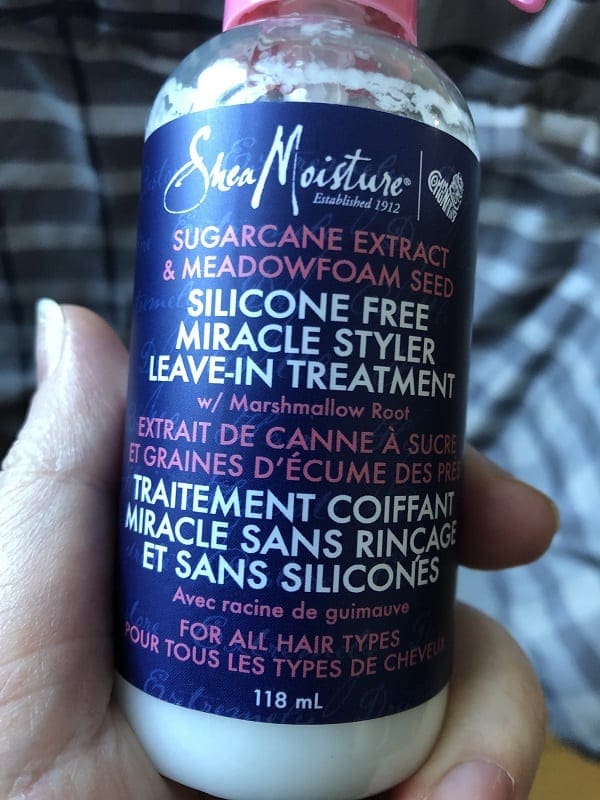 Ok, this isn't that bad! It's worth $16 for a 237ml on their site, and the one we got in the Luxe Box is 118ml. So, it's worth about $8.
After checking out every ingredient, I think it's vegan. Holy crap! I think this is a decent product I can actually use from the Luxe Box.
2. Artistic Color Revolution Reactive Nail Lacquer
I can't find out much about this nail polish on the Artistic site, so I'm not sure if it's cruelty-free or vegan.
But according to this article, the Reactive Nail Lacquer line is a 3 step process where you MUST start with bonder and then finish with Reactive Gloss. So, I don't know how well the nail polish will last without those other two steps.
In any case, it goes for about $13 on this site. So, we are up to about $29 worth of stuff, which is way better than the other Luxe boxes I've gotten.
3. HIKARI Lip Gloss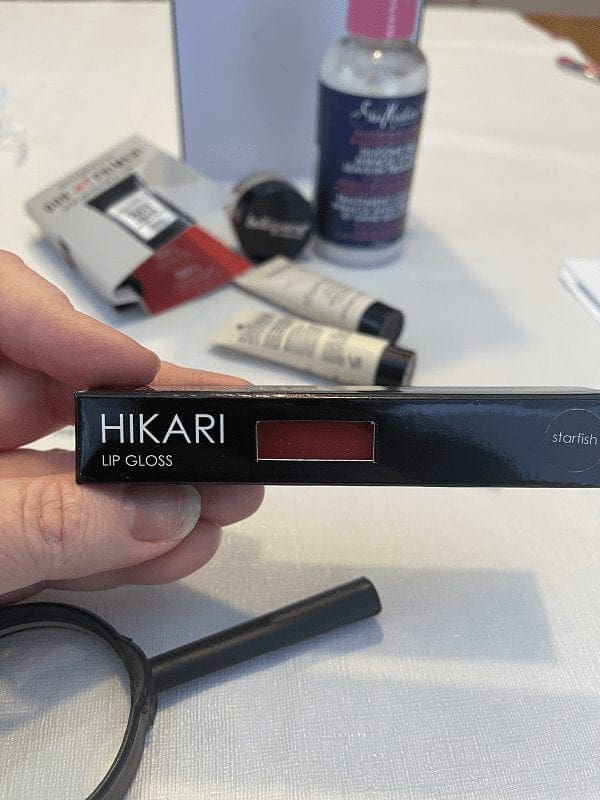 If you didn't know, my name is Kari, so I found this kind of thrilling.
It's made in China and cruelty-free. The ingredients are a little iffy as to whether or not it's vegan, although they do say they are PETA certified, so they must be vegan. Right? There's BHT in it, which I don't use.
On their site, this lip gloss goes for $17. I can't tell if the one I got in the Luxe box is a sample size or a regular size. I would assume a smaller size, but it kind of looks like a regular size. There is no size on the container. So let's just say it would cost half of a regular to be fair at $8.50. That brings this Luxe box total up to $37.50. That's not bad.
4. Aveda Shampoo And Conditioner Samples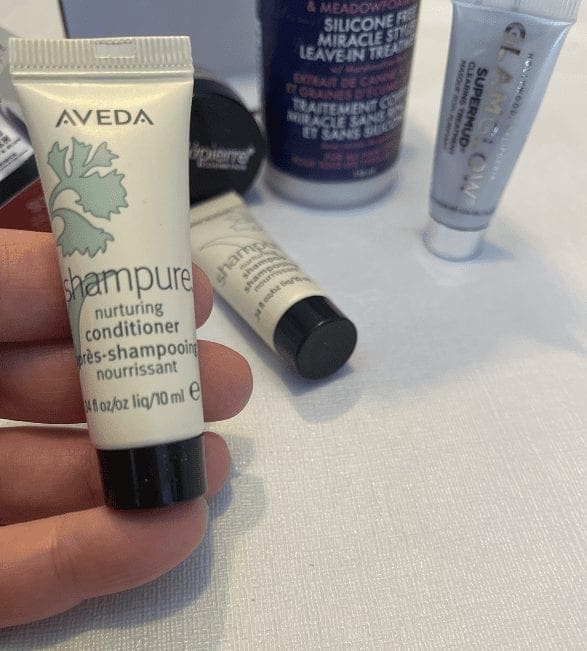 These are definitely samples. They are smaller than what you find in a hotel room in my experience. But, on their site, they say they are free from animal ingredients, among other things, so I'll use them! These add nothing to the total value of this Luxe Box.
5. Glamglow Supermud Clearing Treatment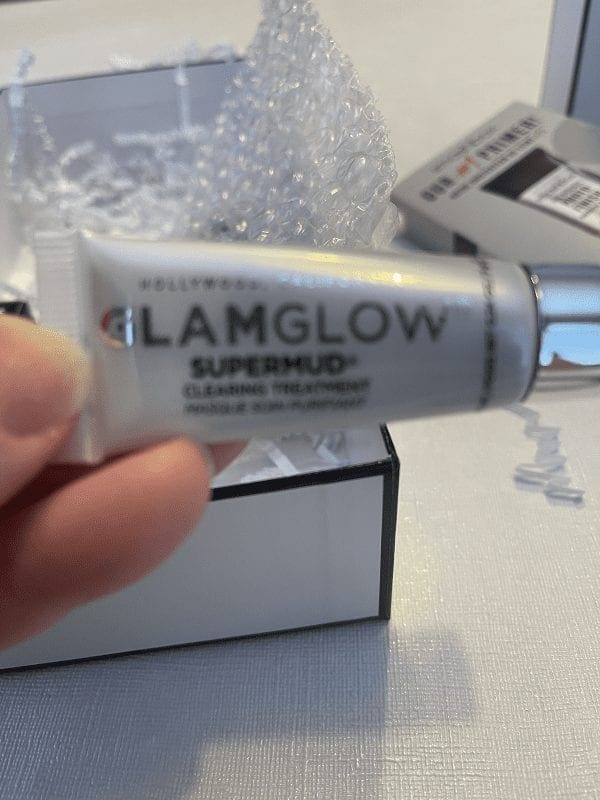 This is another sample size product. It's a mask that is supposed to clear the complexion, remove toxins and dirt, and target excess oil and dead skin cells. I found the 'key ingredients' but I can't find the actual ingredients anywhere.
On their site, one reviewer said that you might break out for the first week of use. That would suck! But most reviews of the mask are positive. Again, this is a sample and doesn't really increase the price of the Luxe box.
6.Bellapierre Shimmer Powder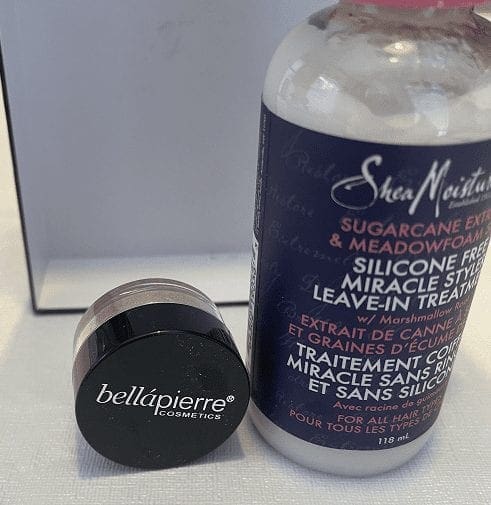 I think this is a shimmer powder. It doesn't say on the product, but when I searched their site for 'Champagne' – the only thing worth noting on the product – it came up with a shimmer powder. The ingredients say that it may contain carmine, so I wouldn't use it. This is also a sample size, so I don't think it adds any value to this Luxe box.
7. Smashbox Primer Sample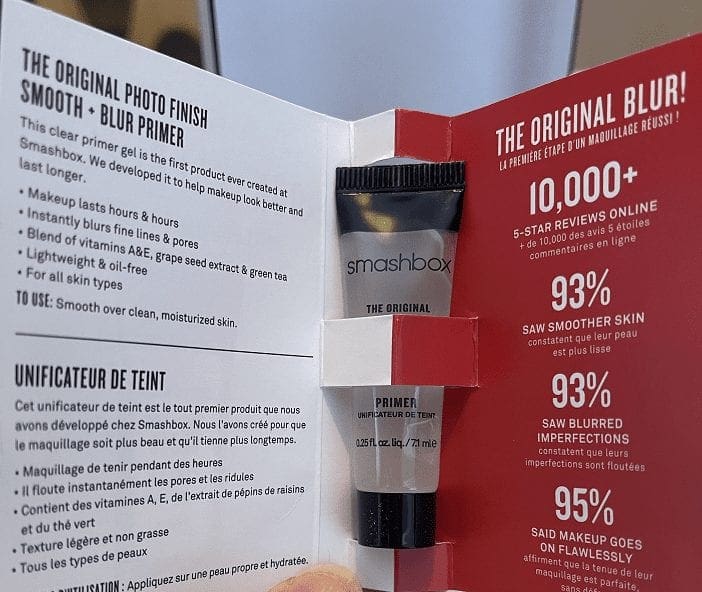 I don't know if you can read up top there in the picture, but it says that this is a clear primer gel and it's the first product that Smashbox created. That's kind of cool.
On their site, one bottle of this costs $46 for 1 fl oz. Well, this sample is .25 fl oz. So that makes the value about $11.5. It seems like a lot for such a small container, but we will go with it because the math adds up. So that brings this Valentine's Day Luxe box to a total of $49.
This Valentine's Luxe Box Was Better Than Previous Boxes I've Bought
In the end, this box was definitely better than the other two boxes I received. At $49 for $21, it's not a bad deal. However, the normal subscription price is $29 per box according to their site, so it makes it less bang for your buck in that case.
The problem I have is that on their site, they show what looks like full-size products, which is a bit misleading… unless they do give that to their subscribed customers and not their American Express offer customers. I don't know, and I'm still not impressed enough to buy the box on a subscription basis.
Bottom line: You get more than what you paid for in this specific box. I won't use some of the products in the box for my personal reasons, but for many people, everything in this box would be just fine.