Not long ago, I said that Hay House should have some sort of unlimited offer, where you can access their content in an unlimited way for a fixed price. Well, it turns out they have it for their audio. They have an Unlimited Audio App, called Empower You, which gives you access to audiobooks, meditations, and more for a really low price.
I don't know if they already had the Unlimited Audio App before I found out about it, or if it just came out. But I'm pissed I didn't catch it as soon as it came out. I feel like I missed out!
Recently I've been buying a lot of Hay House books for my Kindle, but I have not been finding (or making) the time to read them.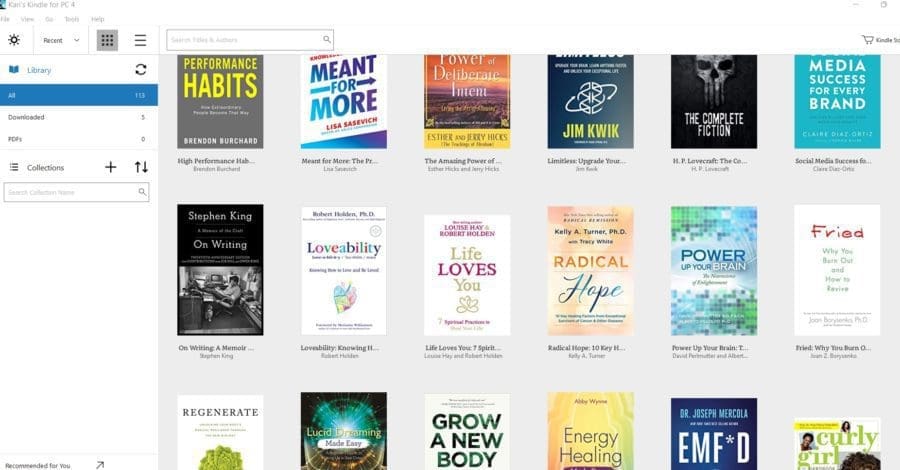 Listening to audiobooks has crossed my mind many times.
My husband and I like Audible, but we feel like we don't get enough from it. We've tried it and it doesn't feel worth our money.
Hay House Audio Unlimited is worth the money.
I remember years ago, I had a Hay House radio subscription, and it was just podcasts and interviews, and it was great. But, now that Hay House has so many books and courses, that's what I'm more interested in. We can find podcasts everywhere for free.
Audiobooks From Hay House Are Included
This is obviously the big selling point for me.
For instance, I wanted to read Why Woo-Woo Works after hearing David R. Hamilton on a podcast, but I wasn't reading anything that I already had bought, so it felt like a waste to get it.
Now, I can listen to the book while I cook, clean, walk, or relax. There are so many more ways to 'read' it.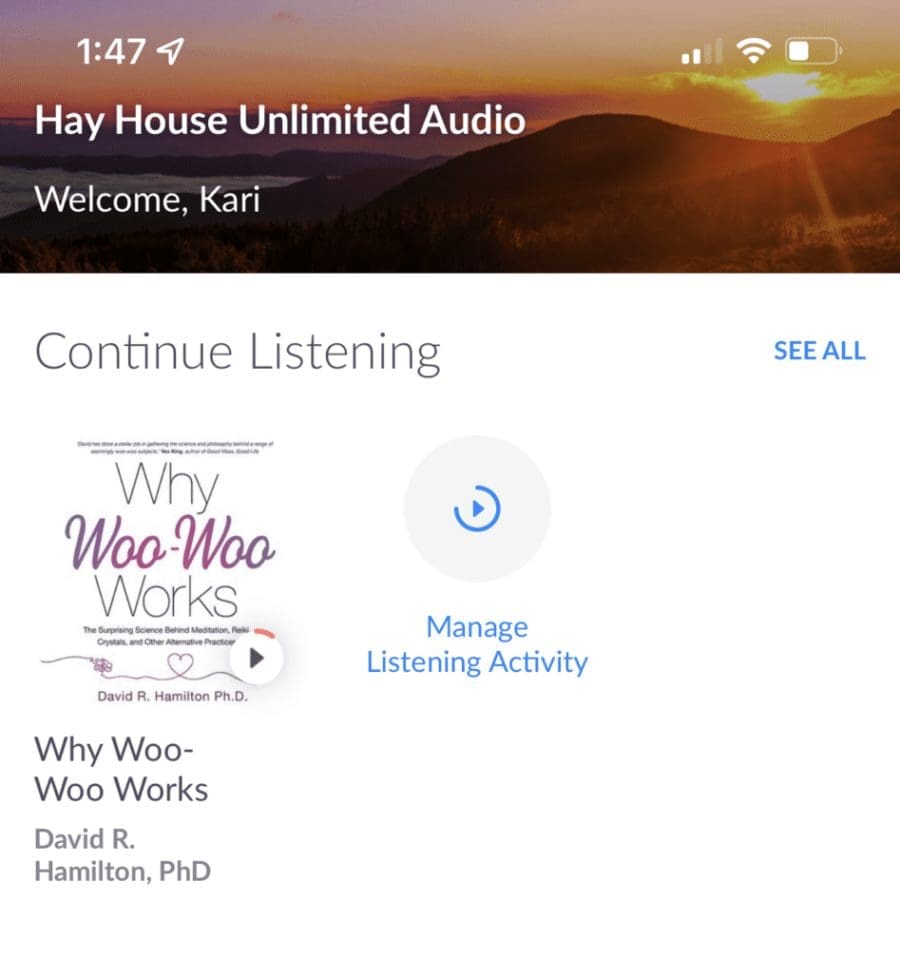 They include new releases in the Hay House Audio app.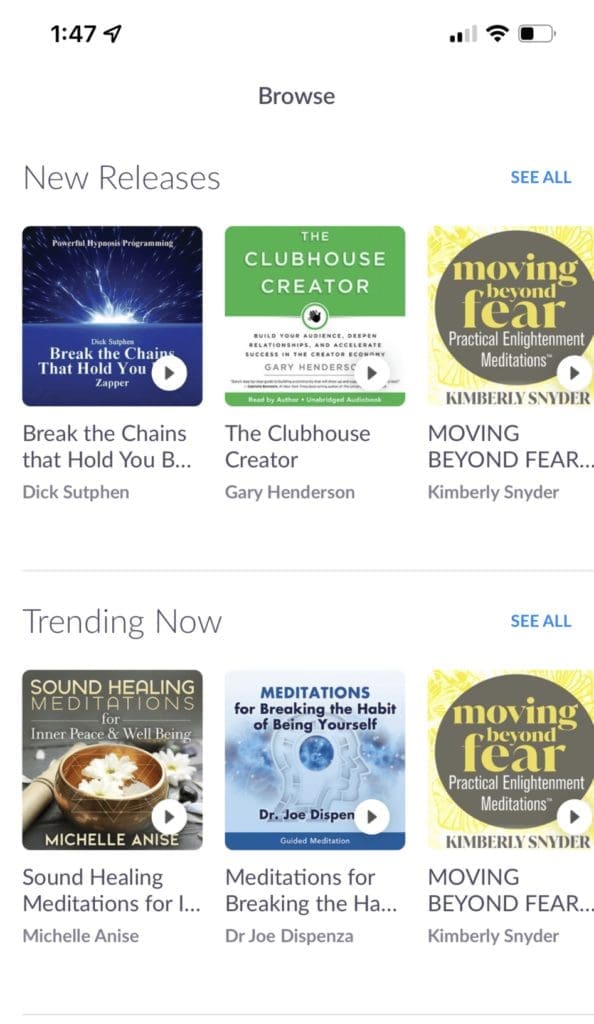 And you can even find books that you likely already bought (or is it just me?), like Limitless by Jim Kwik.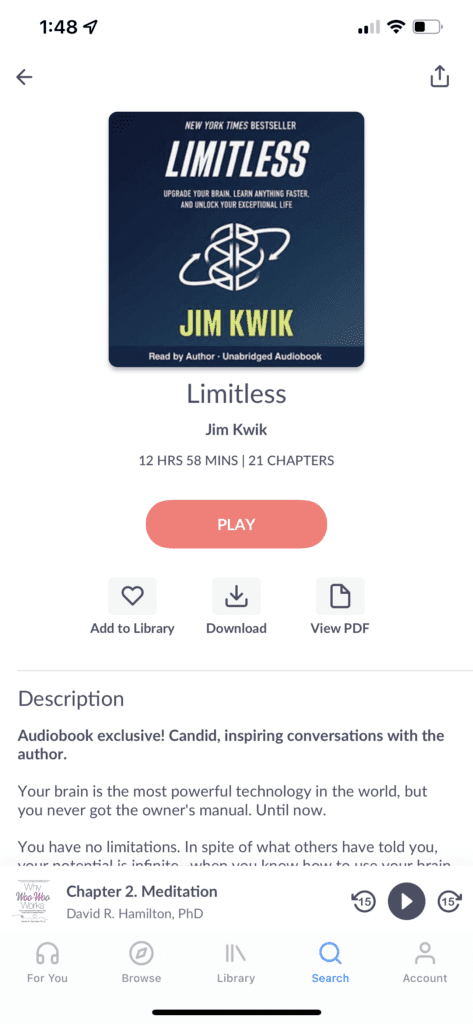 I am totally blown away by this unlimited audio app is offering and it's my most favorite learning platform next to optimize me right now.
And, to top it all off, you can download audios to listen to when you don't have cell service or wi-fi.
How I Plan To Use The Hay House Audio App In The Coming Year
This app is going to complement my goals and my focus of the month.
For instance, in January, the Lifebook Membership focuses on Health and Fitness. I can find books, podcasts, meditations, and more related to health and fitness in the Hay House Audio app.
I searched through a few other life categories, and obviously, spirituality is a big topic on Hay House, but I found audiobooks, podcasts, meditations, and immersive learning on everything I searched for.
For example, here's what popped up when I searched for health.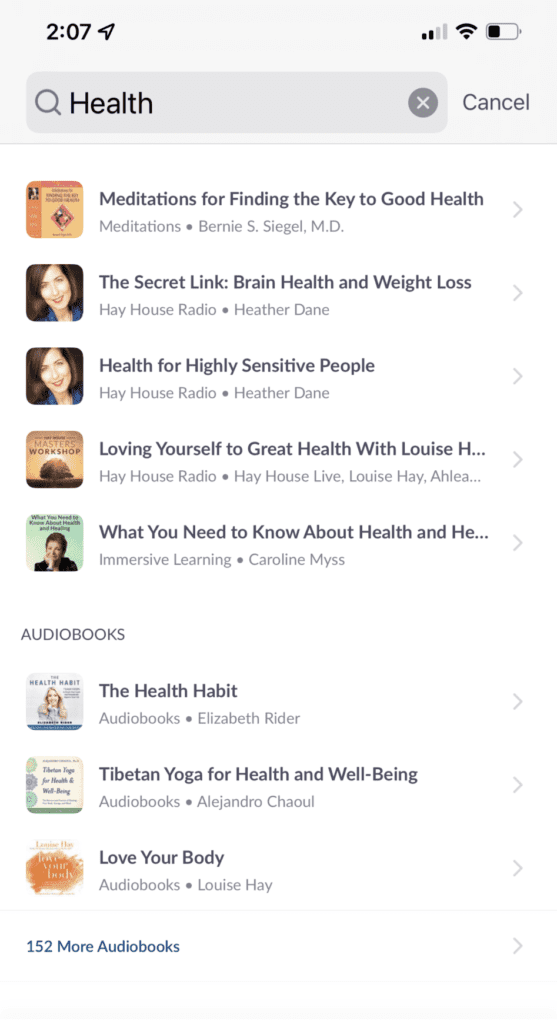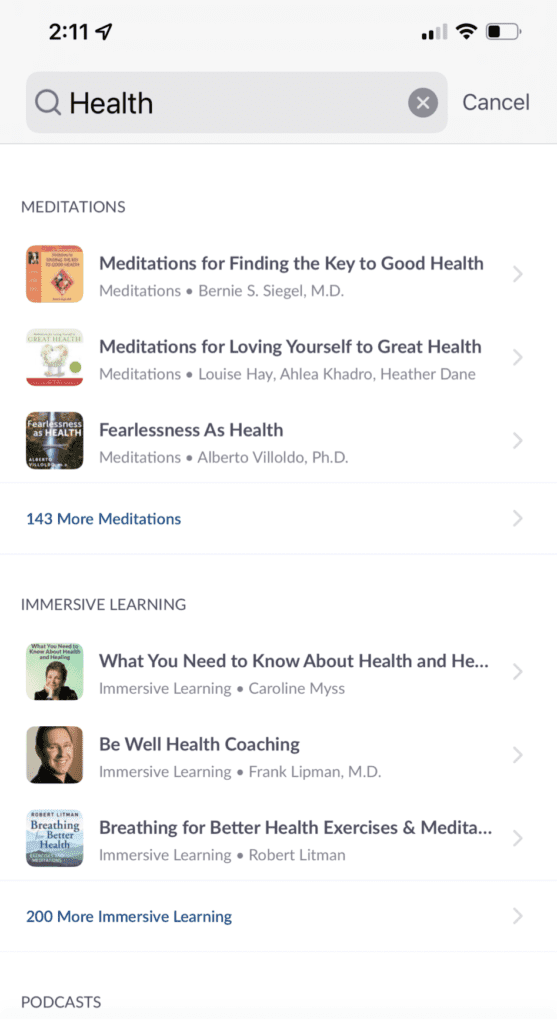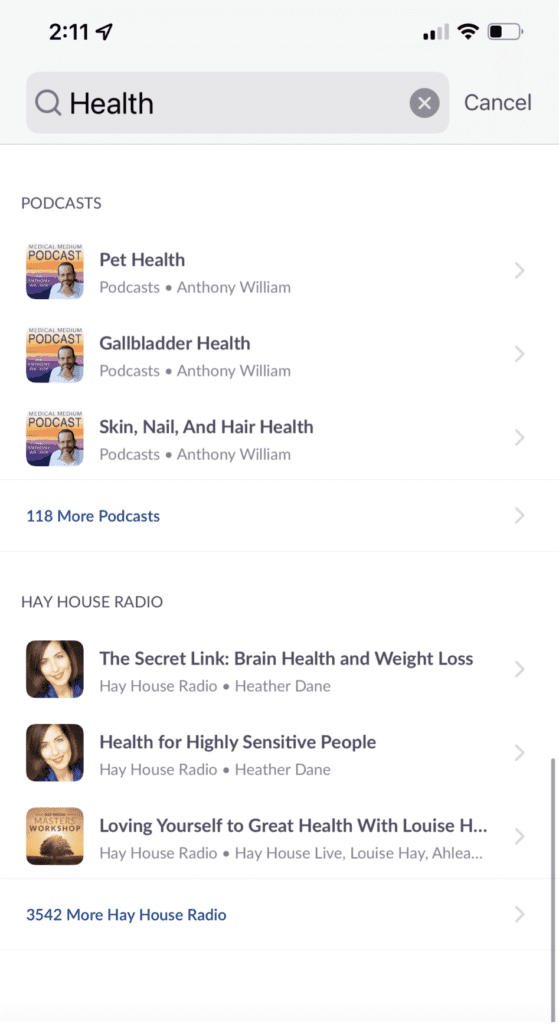 Simply awesome.
Hay House Audio Unlimited is going to complement every goal I have.
Also, the Moonology audiobook is available to listen to with this app!!! Next year I'll be focusing on learning more about astrology and using the Moonology Journal, so that's simply awesome!
You Can Share The Hay House Audio App
Now, I'm not sure if you are supposed to, but you can share the app. I think it's fine to share something so awesome with someone you love. My husband and I both downloaded it and we are able to listen to separate audiobooks, even at the same time.
The only thing about sharing the app is that you will have a shared library. But, my husband and I don't mind that at all, so if you live with someone who doesn't care about that, then they can download the app and sign in with the same account.
Update: Bookmarks For Audiobooks
I just want to share that, just like with a Kindle, you can create bookmarks while listening to an audiobook in the HayHouse app.
I find that I often click the bookmark after I hear something good, so when I go through my bookmarks, I know to rewind the books for about 15 to 30 seconds in order to rehear what I thought was an important message.
Tons Of Benefit For A Great Price
If you like Hay House, I highly recommend this Hay House Audio app. I pay for many different memberships, and I can say that this offers the most value for the best price. Without a doubt.
You can learn more about it here.