Miyoko Schinner is best known as the creator of all her vegan cheeses, but she also has a vegan butter out there that is really good. After going vegan, her butter was the first vegan butter that tasted like the butter I grew up on, and the recipe I use to make vegan butter likely stemmed from hers because it tastes pretty much the same.
Not everyone likes Miyoko's butter though. Miyoko's Creamery won a lawsuit against the California Department of Food and Agriculture after they demanded that the company stop calling their butter 'butter'.
I guess they were scared, and they should be! Her products are good, and as people start to understand the health benefits of dropping cow's milk, as well as how it supports the animals and environment, more and more people will be ditching the cow's milk and turning to vegan dairy products that resemble products that they have loved and traditionally eaten.
Now, Miyoko's Creamery can call their butter 'butter'. They can also call it lactose-free and cruelty-free.
Making The Pie Crust On Miyoko's New Vegan Butter Channel
Two weeks ago, Miyoko Schinner named her Youtube channel The Vegan Butter Channel by Miyoko's Creamery. And, it's starting off pretty good!
To kick it off, Nicole Rucker of Fat And Flour, made a beautiful apple and cherry pie, and it took me about two seconds to want to make her pie crust using Miyoko's butter.
I wanted to use her crust, but I didn't have the cherry and apple, so I used the fruit I had on hand, which happened to be a mixture of mango, strawberries, peaches, and pineapple.
Let me tell you… this was the BEST pie crust I have ever had or made. It was so buttery and delicious. That apple cider vinegar gave it a nice taste and, of course, the buttery taste and texture were to die for.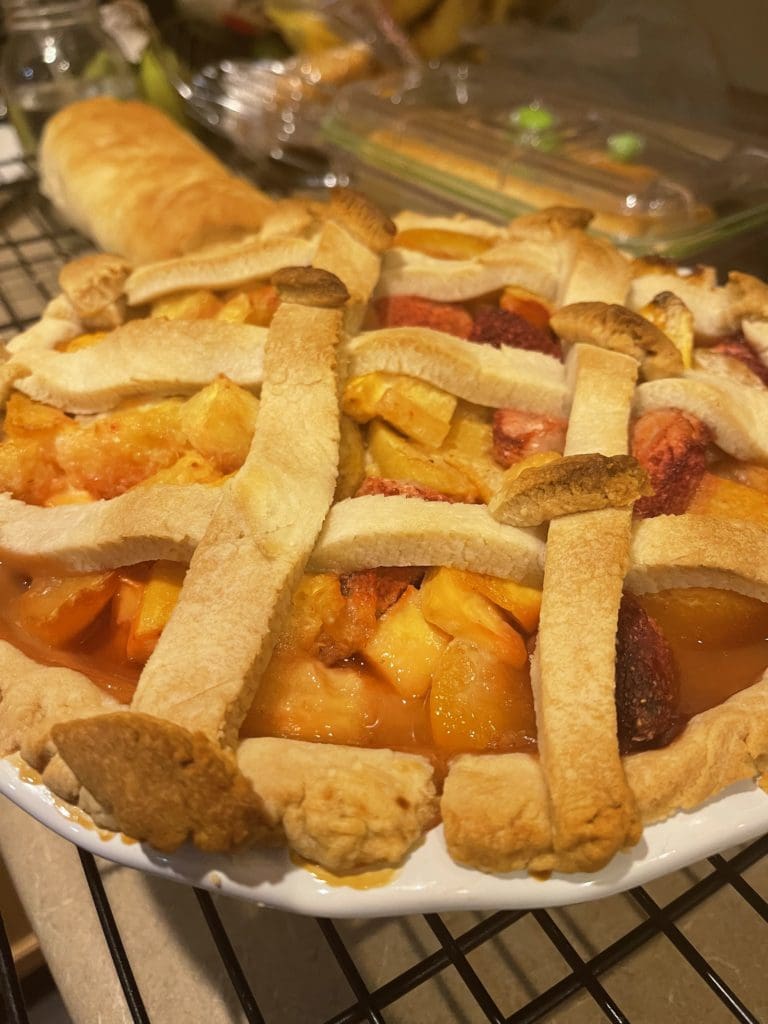 And, if you are wondering, the pineapple worked well in the pie. It stood out the most, but it didn't taste weird in there.
In short, if all the recipes on The Vegan Butter Channel are going to be this good, then my taste buds (and everyone who eats my cooking) are going to be very happy.