Last Updated on October 27, 2020 by Kari
I have been using WordPress to create my websites for just over 10 years. Before that, I used some sort of site builder that was so frustrating and time-consuming. When I found WordPress, my life became so much easier. And, now my life is even easier because of WPMU DEV. They offer almost everything you need to run a WordPress website smoothly and quickly. I've been using them for almost a year, and I can say it's one of the best investments I've made for my websites.
The Big Reason I Signed Up To WPMU DEV
I signed up to the entire site because of one plugin…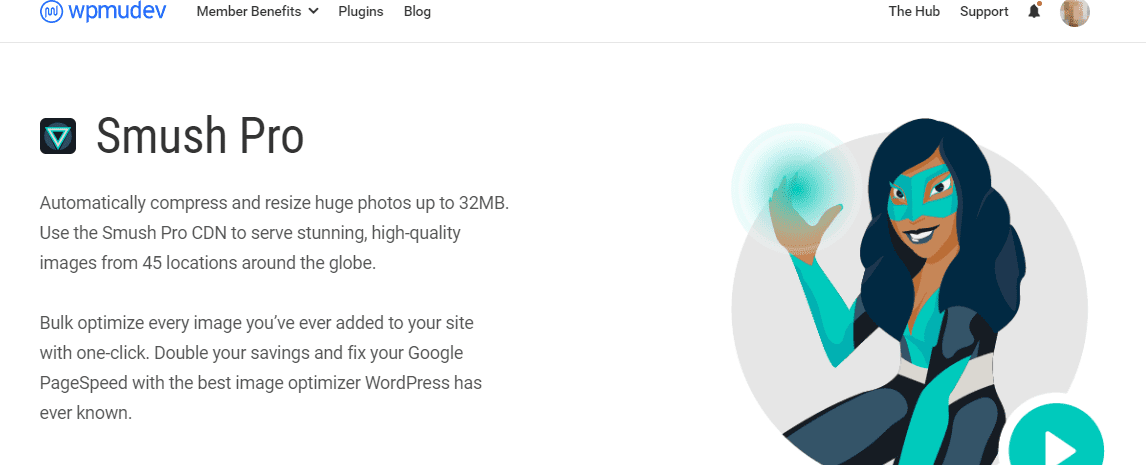 I had a ton of pictures on my sites, and when my sites were running slow, I was told by my hosting company that was the reason why.
I found the basic Smush plugin and I quickly got to smushing all my images and saved so much room because of it. It helped speed up my sites and everything was running smoothly again.
Within a few months, I realized that I wanted the Smush Pro plugin. I think it promised up to 2x or more the smushing power than the free plugin. I can't totally remember, but it was an attractive offer so I went for it.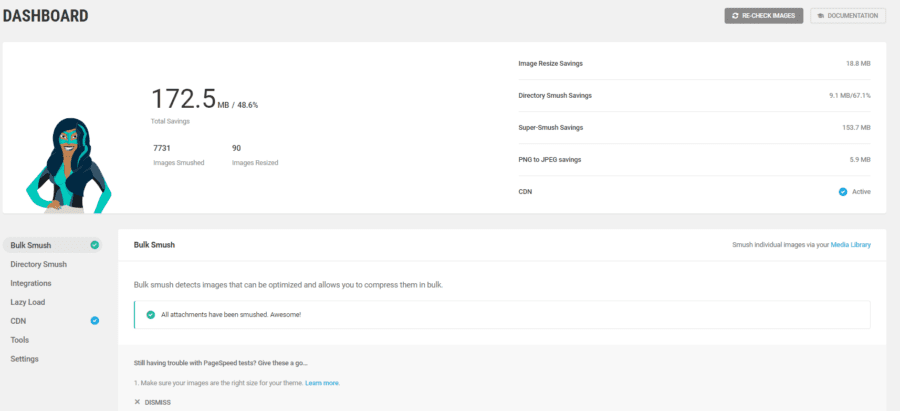 With the pro feature, I was able to smush everything on my sites. You can even smush images that are outside of your uploads directory.
Let's just say, if you could smush it, I did, and it helped my sites tremendously.
I don't know all the technical things that happened – I just know that my sites use up less storage and run faster, which has helped me tremendously.
There Are More Helpful Plugins On WPMU DEV
Instead of just buying the Smush Pro plugin individually (which you could do at the time), I signed up with WPMU DEV because they offered that plugin plus a few others ones that sounded good.
Since I signed up, they have removed a lot of plugins. I'm assuming they removed them because they weren't as popular or necessary as the ones they kept? I'm not totally sure. But, the plugins they kept on their site are all the plugins you need to make your WordPress site run smoothly.
The big ones include:
Hummingbird Pro – This plugin helps you keep your site running quickly with caching, file compression, and asset optimization.
Defender Pro – I used to use a plugin called anti-malware, which was great and helped me fix up my site when someone hacked into it, but now I just use this one. This is a security plugin that helps you lock up your site and keep the bad people out. It makes sure that your files haven't been tampered with. In short, if you've tried to do something bad on my site, you've probably either been banned and can't read this WPMU DEV review, or you have been locked out of my site for a certain amount of time and now know why.
Hustle Pro – This plugin helps you easily build email opt-in forms, as well as pop-ups, slide-ins, and simple announcements on-site. I haven't used it a ton, but when I have, I've found it really user-friendly.
SmartCrawl Pro – I used to use Yoast for SEO, but now I use SmartCrawl Pro. It's basically the same as Yoast – it allows you to build sitemaps, custom descriptions and titles, and decide how you want your site to be crawled.
Snapshot Pro – This is a backup plugin for your site. You get 10 Gigabytes of storage through WPMU DEV and you can automate everything.
There is a new plugin, called Branda, that is supposed to help you brand both the front and back end of your site. I haven't checked out that plugin yet.
Manage Everything From The WPMU DEV Hub
You can connect all your websites to the WPMU DEV hub and manage everything from your WPMU DEV dashboard.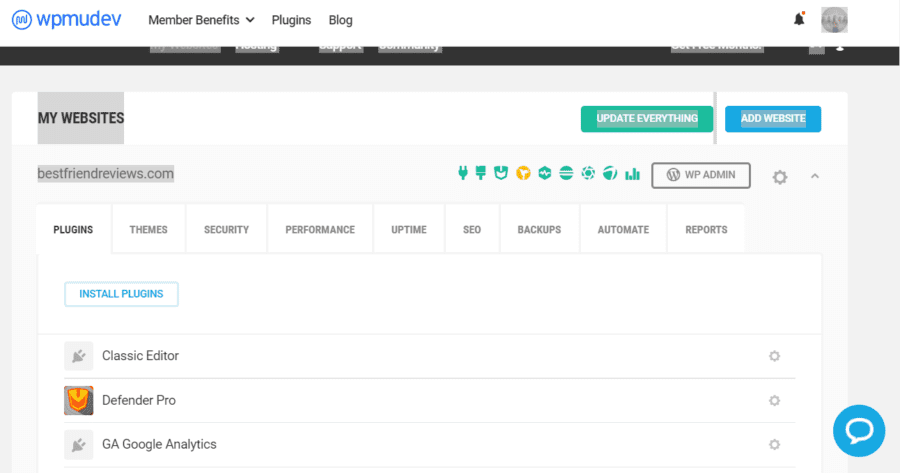 It's super easy to set up. Just click on 'Add Website' and follow the instructions.
In your WPMU DEV dashboard, you can see your uptime, which was very important when I was hosting on GoDaddy and constantly having my website go down. (I now host on WPMU DEV because of that happening so often, and as you can see, my website has been available 100% of the time so far!)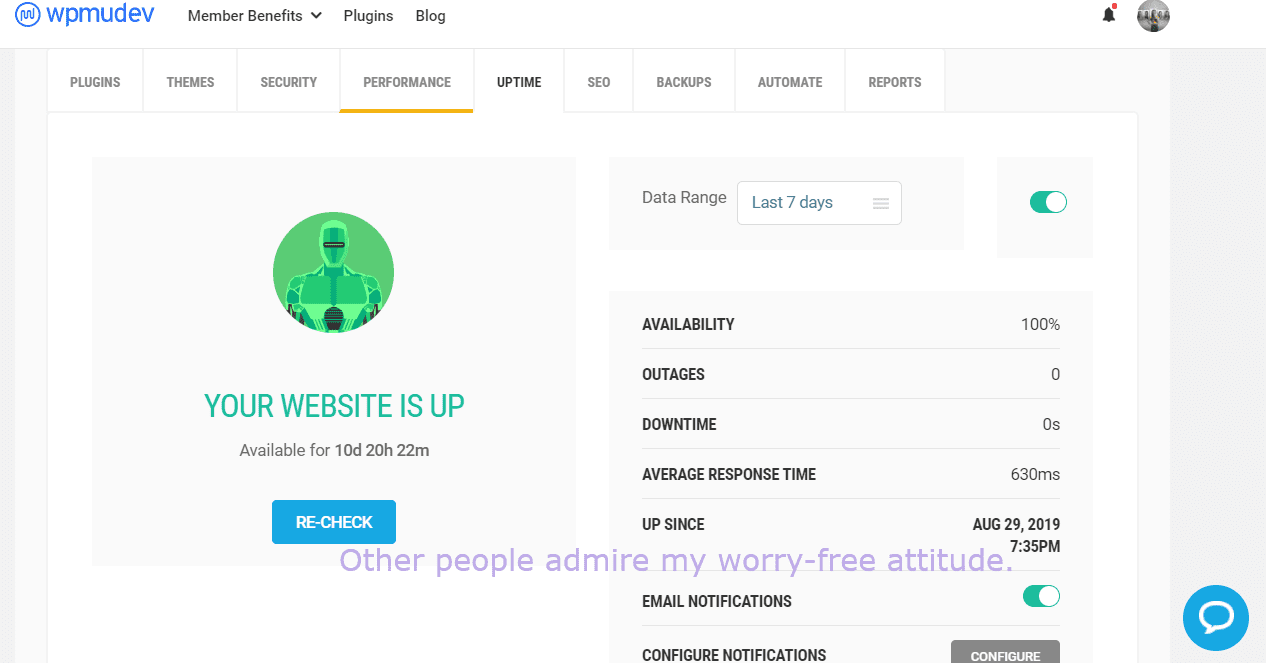 You can see what themes you are using and easily delete, add, or activate a theme from the hub.

And you can see all the plugins you are using on your WordPress site and delete ones you don't want, as well as update all the plugins by clicking on 'Update Everything'.
Easy access to my plugins through the WPMU DEV dashboard was great when I thought one of my plugins was causing problems with my site. I wasn't able to access my site at all. Normally I would have gone into my files and changed the names of my plugins to deactivate them. But, with the WPMU DEV dashboard, I was able to deactivate all my plugins easily from the hub and turn them back on one by one so that I could figure out which one was causing the issues.
In short, the WPMU DEV dashboard makes so many things easier when it comes to a WordPress site.
WPMU DEV Pricing
Compared to anything else I've had since being online, WPMU DEV's pricing offers the most value for the cost.
It's only $49 per month. That's less than I used to pay for my Bigstock pictures, which only gave me access to 5 pictures per day. WPMU DEV's price gives me access to all their plugins, but they also include a hosting credit of $30 per month – forever.
Because it cost $10 to host one site per month, you can have three sites hosted by using their credit if your sites are not huge. If you have a more complex site, WPMU DEV has 3 more levels of plans to fit your needs. at $25, $50, and $100 per month.
Update October 2020: Pricing has changed since I wrote this WPMU DEV review. The new pricing can be found here. I've updated to the Agency plan which gives you the biggest bang for your buck.
Other Things I Really Appreciate About WPMU DEV
Manage Your Files Through WPMU DEV's Hosting
This is a newer feature that I love! When I was with Godaddy, I had a lot of problems, which meant that I was in the site's files a lot trying to fix things. I became used to having easy access to my files, but WPMU DEV didn't have that when I first signed up.
Now they do.
That's the beauty of this service. They are ALWAYS updating their plugins and features. More than any other service I have used – ever.
Create Emails For Your Domains
Another feature they've added recently is the ability to create emails with your domain name.
You still have to use another email service, such as Outlook or Gmail, but you can easily create up to 10 email accounts with WPMU DEV and then connect them to whatever email service you prefer. (I've found Outlook to be the easiest one to connect to,)
I used to use Godaddy's email service and pay for it monthly, but WPMU DEV includes the ability to create email accounts for free with their plans.
WPMU DEV's Support System Is Awesome!
If you are having issues, you can either create a support ticket or click on the little blue chat icon from your hub (see screenshots above) and you will be connected to the best customer service support team I have EVER encountered. These guys are AMAZING! I'm not exaggerating. They communicate well. They are quick to connect to and answer your questions thoroughly. They often fix things from their end, but they can also help you fix issues yourself.
The bottom line is that you are going to get things fixed when you connect to WPMU DEV's support.
That is so different than most hosting and website service companies I've dealt with.
For instance, I have spent hours upon hours on the phone with GoDaddy. The last time that happened was not too long ago when my site was constantly going down. They spent an hour and a half looking into my issue and then told me that they didn't know what was going on and it must be from my end.
That was the last straw.
I knew that WPMU DEV had WordPress hosting, but I hadn't taken the time to try it out. But, that experience with GoDaddy prompted me to cancel everything else I wanted to do that day and check out hosting with WPMU DEV.
I moved a smaller site over to WPMU DEV to test it out. It went very well, and so I moved this site over the same day because I was having so many problems with it. It had been down most of the week and I couldn't figure out what was wrong with it.
Guess what? All my site's issues went away when I transferred to WPMU DEV. It didn't go down anymore. So, obviously, it wasn't something happening on my end, but, rather, on GoDaddy's end.
In fact, later that week I found out that many GoDaddy customers had been experiencing issues.
I'm so glad I switched over to WPMU DEV's hosting.
I have noticed that my sites load faster and I've had no downtime, which is exactly what I wanted/needed.
Update: This is the best hosting I've ever been on. Hands down. I used to have so many headaches with my hosting. I think I used to manifest my site going down when I really needed it to be up! Now, everything works great. I think there's been a total of 10 minutes downtime since I started with WPMU DEV's hosting.
Migrating Your Site Made Easy
WPMU DEV has a plugin for migrating your sites called Shipper.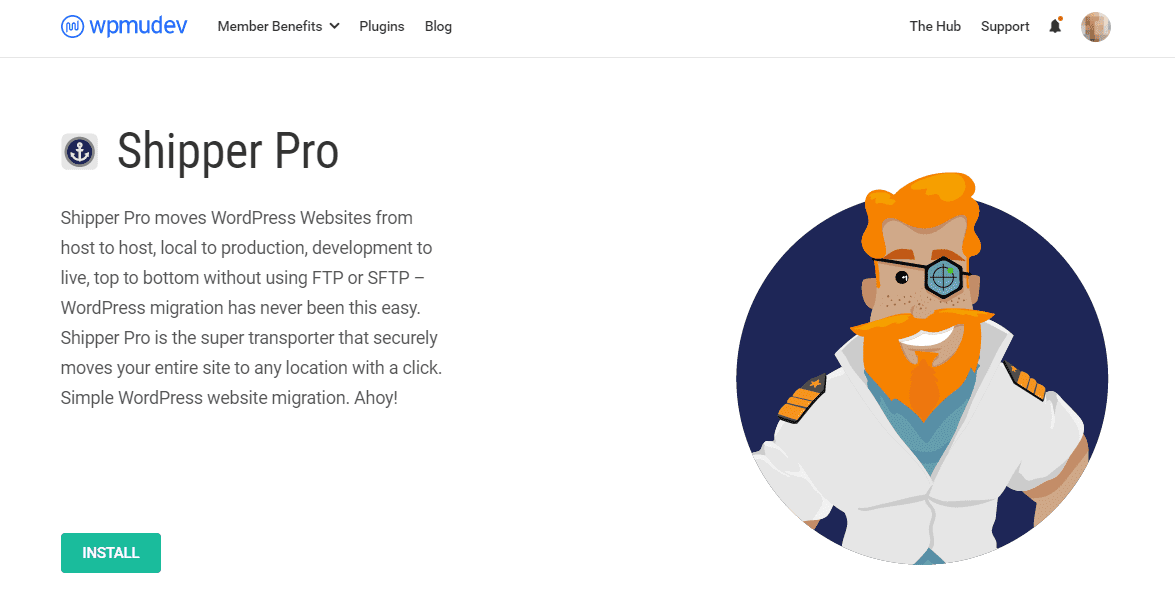 Holy cow this plugin is awesome.
I've sold a few of my websites over the years and migrating them has always been my biggest concern. Most buyers have been able to do the work for me, but, this one time, I had to do it myself and I still shudder when I think about it. It was so stressful and time-consuming. I don't even remember exactly how I did it. I know that I used FileZilla and somehow all the pictures didn't get transferred, so I had to upload them one by one to the site. It was such a pain in the ass.
So, as I said, I first decided to move one of my smaller sites to WPMU DEV hosting. Just to try it out. They lay out exactly what you need to do to transfer your site to their hosting in their help guide. I've struggled a lot with GoDaddy before trying to understand how to do things, but with WPMU DEV it was super easy.
And, the migration was super easy.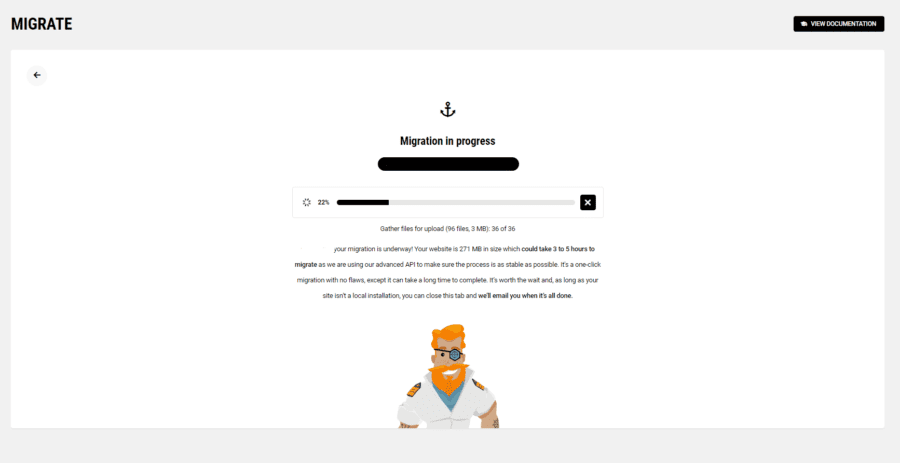 You simply install the plugin and get walked through the process step by step. You can contact WPMU DEV's support at any time for help. I didn't need to do that.
Almost Everything On My WordPress Sites Is Through WPMU DEV
So that's basically how I run my websites.
I use a couple of basic plugins that are not offered through WPMU DEV. However, as I said, I can manage them through WPMU DEV's hub.
Also, WPMU DEV does not offer themes, so I use My Theme Shop for all my themes. My Theme Shop also has a few plugins that I use.
Other than that, I use WPMU DEV for my hosting, plugins, and support. And I will be using them from now until forever. They are all that I need. I'm looking forward to seeing what else they come up with in the future.
If you are interested, you can learn more about what they offer here.
And if you have any questions, please ask in the comments below.