I didn't eat a lot of round-packaged cheeses before going vegan, but I did eat some if they were around. I didn't really like them then. And I'm not sure if I ever tried Babybel dairy cheese before. But, now I can say that I've tried the Babybel plant-based cheese with certainty, and I got to say, I like it. I like it enough that we've been buying them for me to snack on occasionally even though there are only 5 in a package!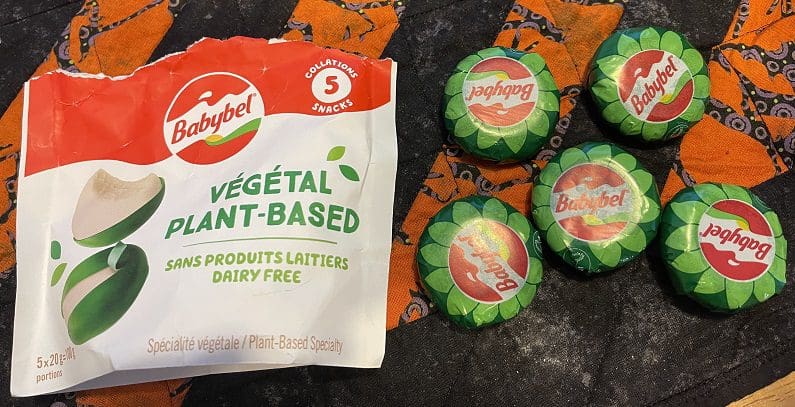 We are in Canada, and they are $6.99 CAD. So they work out to $1.40 CAD each. Yikes!
We can only find them in Save-On-Foods as of now.
They come in green individual wrappers with little petals on the outside and the traditional logo colors of Babybel inside. I guess it represents BabyBel inside of a plant. Plant-based. It's actually kind of a smart design.
If you want to know what the plant-based Babybel ingredients and nutrition facts are, here's a pic for you.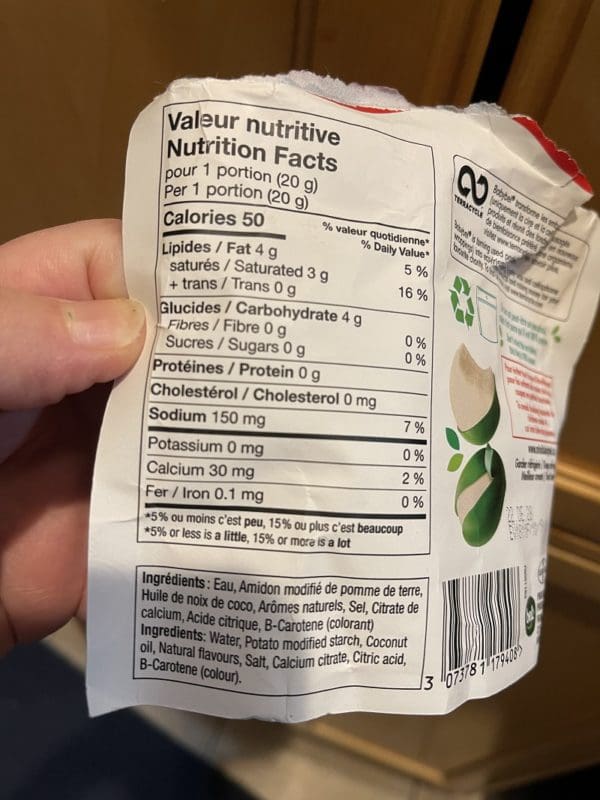 The ingredients are not much different than other vegan cheeses on the market, but I can tell you that this Babybel vegan cheese tastes different. It's nothing I've ever tasted in vegan form before.
They have the traditional wax wrapping that opens up like Pacman.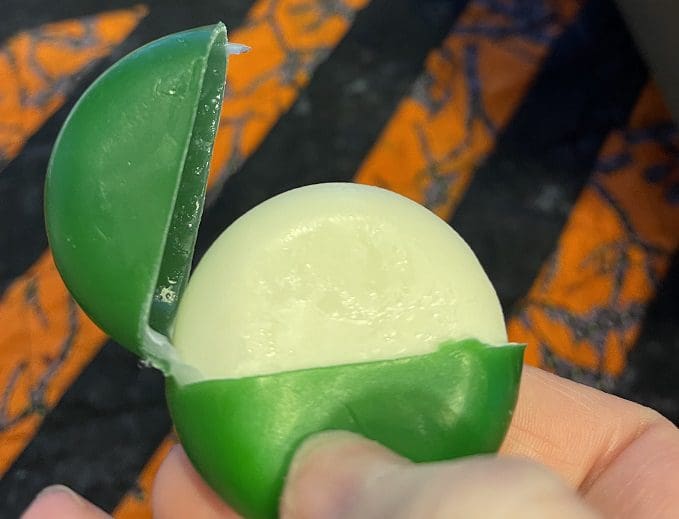 The taste of the plant-based Babybel is crazy.
If you don't want to be influenced, try it first and then come back and find out if we agree on what it tastes like.
Still here? Ok, this is what it tastes like to me.
To me, it tastes like Kraft processed cheese slices, which is something I did eat occasionally before going vegan. I'm pretty sure most of us have tried the Kraft singles at some point, and that's exactly what these taste like to me except in a round, thicker format.
It's the trippiest taste to me.
And the texture is just creamy. It's not too hard and not too soft. You get a good creamy bite out of it.
I know that I had another vegan round cheese in a wax not long ago that I didn't like. I can't remember what the brand was, but it wasn't appealing to me and I didn't review it because I didn't even want to bring attention to it. Also, I had nothing nice to say about it, and I typically won't review something if I have NOTHING nice to say.
But in true fashion, that bad experience didn't deter me from trying a new vegan cheese on the market. And I'm glad it didn't.
In short, the new Babybel plant-based (vegan) cheese is good.
It's expensive.
It's not something you are going to buy for a party, because you would blow your whole budget on cheese.
But, for something to snack on once in a while or on a trip, it's worth it.