Last Updated on October 27, 2021 by Kari
After Lifebook, you want to keep track of habits and goals and other things that are important to achieving your life vision. I've been using Goals on Track for years, and for me, it aligns perfectly with the Lifebook concept as it helps me keep track of my goals, habits, vision, thoughts, and more. But other Lifebook students are using different apps to keep track of their habits. Here are just a few that you might want to check out.
Done: A Simple Habit Tracker App
It seems simple, clean, and clear & it's got over 12 different colors so you can match your lifebook if you color coded as I did. The other big selling point is that you can create reminders for multiple occurrences of the same task in one day, for example, drinking water eight times a day. It allows you to simply tap on the task and you get a satisfying sound associated with each completion (aKa Pavlov's dog!) The color advances on the bar so it's very clear to see if you've completed the task or not and it sets up a self competition to complete the bar! Especially for those of us who are visual learners, I think this is an excellent app. It also has a field for a motivational thoughts (can you say Purpose statement!) as well as a Notes field. – Lifebook Mastery Member
You can check out the Done Habit Tracker here.
Productive – Habit Tracker App
I use the app Productive for my tracking of habits because it gives me analytics and measurements. I learned that if I make it into a game with myself I enjoy the process a lot more. – Lifebook Mastery Member
You can find the Productive app here. 
Strides App
I've been using Strides. It works well and syncs between the iPhone and Apple Watch. I love being able to check off a habit as I complete it. I upgraded to the paid version so I could track all 12 habits. – Lifebook Mastery Member
You can check out the Strides app here. 
Fabulous App
I'm using the Fabulous app and it is AMAZING! They have good advice, reminders, trackers and every week some online challenge with a group. I highly recommend! – Lifebook Mastery Member
You can check out the Fabulous App here.
Habit App
I love the fact that the colour spreads as you do more and I've added the widget [on my phone] so I can see how I'm doing on the Notifications page of my home screen. – Lifebook Membership Member
I couldn't find a review on this app through YouTube, but I checked it out and it looks fairly user friendly.
When you create a habit, you can write the name of it and choose if you want to repeat it daily, 3 times per week, 5 times per week, or set a custom time. You can choose a color for it and also set a reminder.
Scrolling through the reviews, I barely saw anything negative about this app except for someone saying that it doesn't allow you to do many reminders in one day. It could be just that they didn't know how to use it because they also commented on not being able to change the colors for each habit.
There was a developer's comment on someone's review that said, the tracker is free with premium functions, so that's a bonus for a lot of people, I'm sure.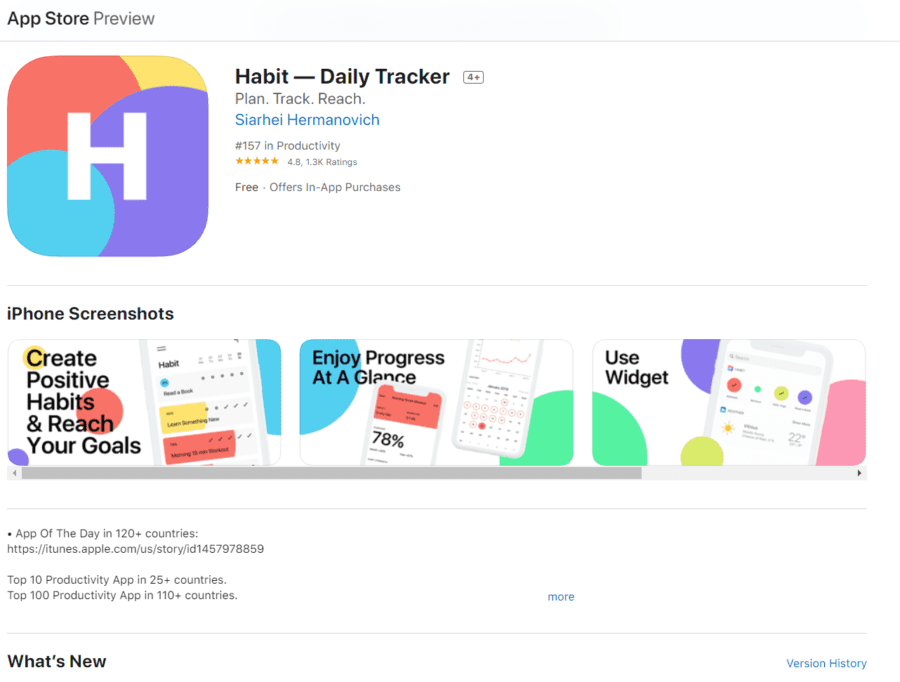 You can learn more about the Habit app here.