Since the pandemic started, I like most people have been buying a lot more online. There's been some slower than usual experiences and some learning curves, but for the most part, it's been good. Except for Sally Beauty. Shopping online with Sally Beauty has been the worst experience I've ever had shopping online or in person. It's been a headache and a half and I can't believe they can even be allowed to do what they are doing.
The Ordering Process Was Easy Enough
On April 19th, I decide to order online from Sally Beauty.
There were a couple of things I wanted. I wanted hair dye, curling rods, and fake nails. Some of the nails I liked were sold out online, but I was able to find some nails on sale that I liked so I got three of them.
I found the hair color I use, and then I decided to get some extra color for highlights, which led me to get a highlighting cap and needle set, even though I was debating doing it with foil.
My local store was offering curbside pickup, but I decided it would just be easier for me to get it delivered. (I was wrong!)
I wanted to buy enough to avoid the shipping cost because it was about $15 for shipping. I thought I'd just stock up and play around and order $90 worth of stuff so that I'm set for a while.
Then, because it was my first time online, I was offered a $5 off coupon, which I applied to my order. In total, my order came to $84.18.
The UPS delivery was supposed to be 3 business days, but I knew that it would probably be a few more considering everything going on. I thought maybe 5 days at most.
After I ordered, I got an email saying my order is confirmed and that my items will be shipped as soon as possible.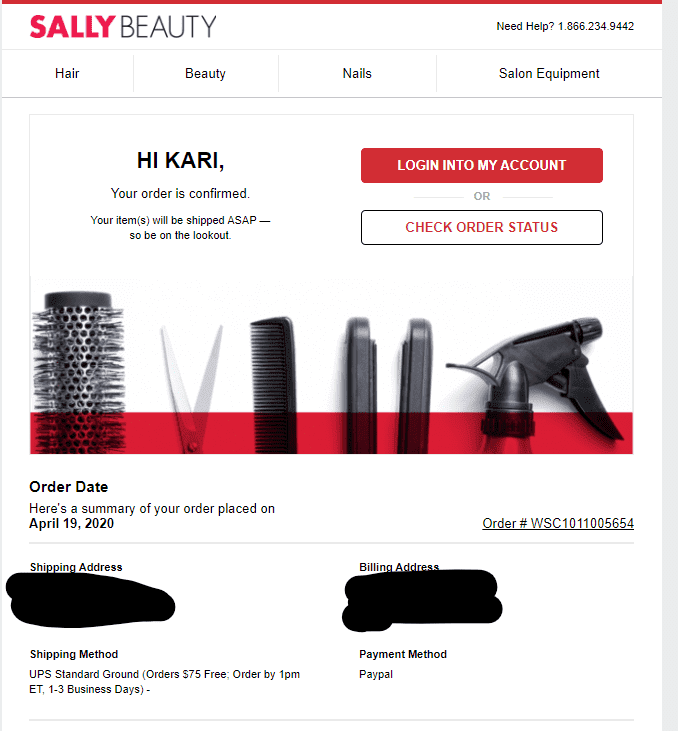 A Week Later And Nothing From Sally Beauty
On April 26th, a week after I ordered, I'm starting to wonder what's going on. I check my Sally Beauty order and it says 'in progress' but there's no tracking number.
I send Sally Beauty customer service a message through their contact form and ask them what's going on with my order. I get a 'thank you for your message' reply email, so I know they've gotten my email and I can sit back and wait to see what happens.
The next day my husband and I are watching TV and we hear someone come up the steps and leave. I go out and it's a Sally Beauty box.
Great!
I open it up and it's got one set of nails (I ordered 3), one package of curling rods (I ordered 2), and some color that I got for my husband (I ordered 3 other colors that we actually need). That's it.
Consequently, I do some research and see that your order can come in different shipments because they send stuff out as it's ready.
OK, I think, it's been a week, but it is a pandemic and maybe things are backed up, so I put my fake nails on and forget about it.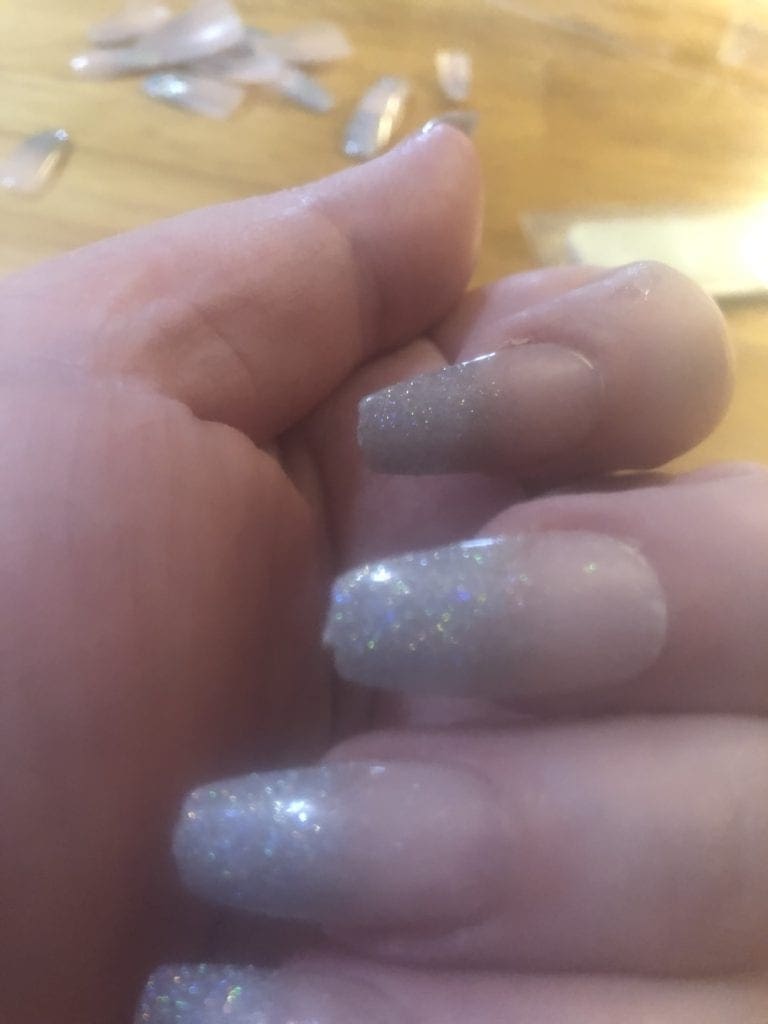 Two Weeks Later And I'm Getting A Little Annoyed
So now it's May 3rd and I still haven't gotten anything. All my fake nails have already fallen off. I want the other nails that I've ordered because they are shorter and more likely to stay on for a while.
But most importantly I want my hair dye! I've been going grey since my twenties… I think it's just genetics. And at this point, I really wanted to dye the top of my head and all my roots because grey is popping out everywhere.
I still haven't heard back from my previous message.
My order still says, 'in progress'.
I send another message to Sally Beauty using their contact form and ask them if they can give me any sort of update.
Again, I get a 'thank you for your message' reply.
I Send Another Message A Few Days Later
Now I'm getting pissed, partly because I haven't gotten my stuff, but mostly because they haven't even bothered to email me back from my previous two messages.
I send another message on May 6th using their contact form asking them, again, what's going on with my order. Again, I get a 'thank you for your message' email.
Then later that day I get a message from UPS that I'm going to receive an order on May 7th. It's supposed to be 2.2 pounds, so I'm pretty sure that the rest of my order will be in the box. I feel a little bit of relief.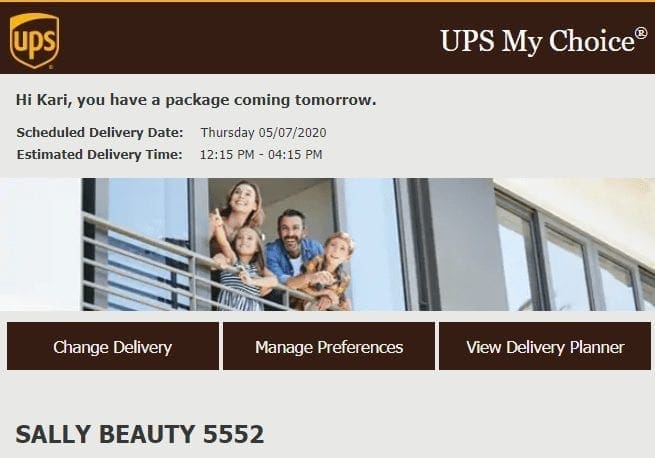 On May 7th nothing comes. It seems in line with my experience so far with Sally Beauty. Then, on May 8th I check the status and it says it's out for delivery.
It clearly says 2 pounds, right?
The doorbell rings in the afternoon, I see it's the UPS guy and all my Sally Beauty problems are now solved.
Or not.
I open up the package and find ONE hair color in it and a bunch of paper. That's it. Worse, it's the color I was going to use for highlighting.
I check out my Sally Beauty account and now it says that my order has 'shipped' and there are two tracking numbers – one for the previous box I got and one for this box.
I finally realize that Sally Beauty has an email and I send this message:
Hi,

I've sent three previous messages about my order. 

It's been weeks and I haven't received all my stuff.  Apparently today I was supposed to get a package that weighed two pounds so I thought I might get some of my order. I got one thing in the package. One thing that weighs .2 pounds.

Where is the rest of my order and is it even coming? If not, can someone PLEASE answer me this time so I can order from somewhere else.

Or, better yet, can you just ship my order to me so I can use what I bought!

Kari
I've heard nothing since.
It's May 11th And I'm Not Holding My Breath
Since I haven't heard back from Sally Beauty customer service, I can only assume things at this point.
I assume that I'm not getting anything else delivered from my Sally Beauty order. I've read that you only get tracking numbers once your final item is shipped, and since I have tracking numbers, I guess they think my final item shipped.
I got 4 items out of the 11 I ordered.
I got one package of curling rods, so I guess I need to order another package from somewhere because one is not enough for my hair – hence why I ordered two packages from Sally Beauty!
I didn't get my actual hair color, so I just decided to dye my hair with the highlighting color – caramel. I was a little scared, considering my hair is normally a medium brown and this looked like a pumpkin color to me, but it came out not too bad. Although, my husband does say it looks like the color pumpkin in some light.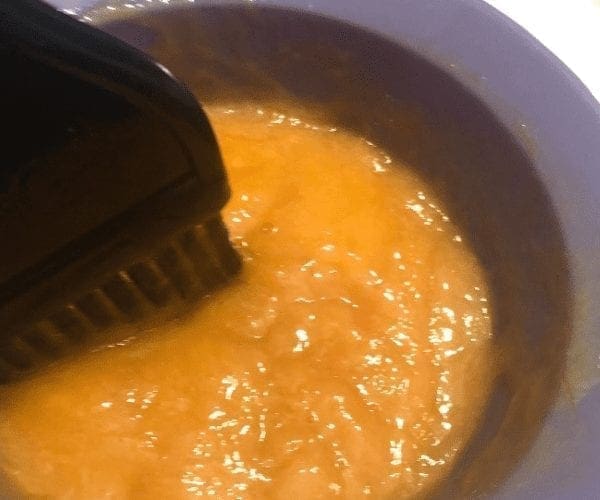 Other Sally Beauty Reviews Are Not Good
Yesterday, I was checking out some reviews of Sally Beauty and people's online experience, and it looks like quite a few people have not gotten all of the stuff they ordered. And, when they call to find out what's going on and actually do get a hold of someone at Sally Beauty, they are told that the items are out of stock now, so they won't be getting them delivered.
Apparently, a lot of people have dealt with rude 'I don't care' type people on the Sally Beauty phone line, so I don't think it's even worth my time to call. I'll likely just be told that what I got is all I'm getting, and it will be a waste of an hour or two or more.
My mom told me the other day that she had looked online to order from Sally Beauty too. She said it seemed too confusing to her so she ended up calling her local Sally Beauty and got a woman who couldn't have been bothered to talk to her.
Apparently online Sally Beauty staff aren't the only miserable Sally Beauty employees.
Thankfully she hung up and she called the next closest Sally Beauty and got a woman who actually cared about her and what she wanted. She was able to do curbside pickup with that Sally Beauty and she had a great experience.
Sally Beauty Needs To Do Better
I won't be ordering from Sally Beauty ever again. It sounds like this was a problem before the pandemic, so Sally Beauty really has no excuse.
What I don't understand, and I've never experienced before, is why they let you order all these things and then don't send everything you ordered to you. It makes absolutely no sense to me.
It's nonsense!
I'm just grateful that I only got charged for the things that were sent out to me. I saw some reviews where Sally Beauty apparently charged them for items they did not get. That would be such an annoyance, especially because getting a hold of customer service is so hard. Besides me not getting responses to my emails, a lot of people were saying that they were hung up on once they actually did get through by phone.
Also, I'm glad I didn't have to pay for shipping. That would have been extremely annoying to pay $15 for shipping that's supposed to take 1-3 days and then wait almost 3 weeks for 4 out of 11 things to come.
I'm pissed that my $5 coupon was pretty much wasted because more than half of my order didn't come so I really didn't save any money.
In the end, all it equaled out to was a realization that I will never, ever order from Sally Beauty again. I won't even give them my business in stores now because I'm so frustrated with the way they handled my order and me as a customer. If they had at least let me know that certain items were not coming, I could have ordered from somewhere else. But instead, they left me hanging for weeks. It's pathetic on their part.
Update: About Two Weeks Later
Today I wake up and get an email from Sally Beauty (which I've unsubscribed from). And in that email, they asked me to rate all the products… that I DIDN'T receive! Seriously? They didn't ask me to rate the products I DID receive, just the ones I didn't receive. Crazy.