If there's one thing that every course, book, or webinar has taught me, it's that gratitude is important. It's the common thread between everything when it comes to health, happiness, and success. With that in mind, I bought the Young's Ceramic Blessing Jar from Amazon for my mother to help her practice more gratitude. Unfortunately, the delivery drivers lost that package, and Amazon had to reorder this jar and send it to me after I needed to give my mom a gift. So, instead, she got a cute little pumpkin that says 'Count your blessings!' and I got the blessing jar a few days later. Now, I'm thankful that she didn't get the jar because it's not that great – at least not the one I got. 
The Jar Isn't Very Big
I expected the jar to be small, but it was really small. It measures 6 x 6 x 6.8 inches and weighs 1.6 pounds. This isn't such a bad thing, but if you want to practice gratitude daily, I think you would only be able to keep track for about a month or two before you need to empty the jar and start over.
The Crystal Knob Wasn't Attached
What good is something with a lid when there is no knob to pull the lid up and off?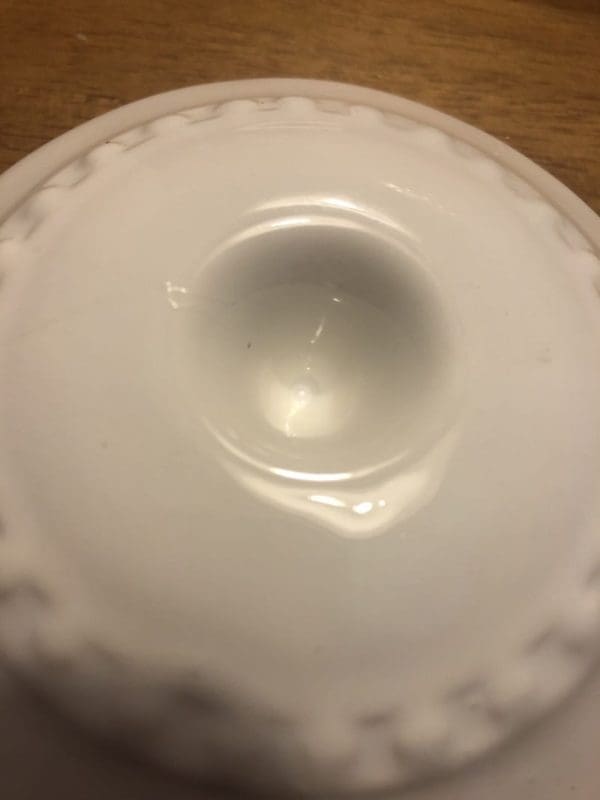 I checked out the reviews on Amazon and one person said that their crystal knob was crooked while another person said all 6 of the jars she ordered didn't even have the knob attached! You can see in the pic below that the knob is warped looking at the bottom. Yes, I could have tried to glue it on, but why? I ordered this as a complete set, not a do-it-yourself jar.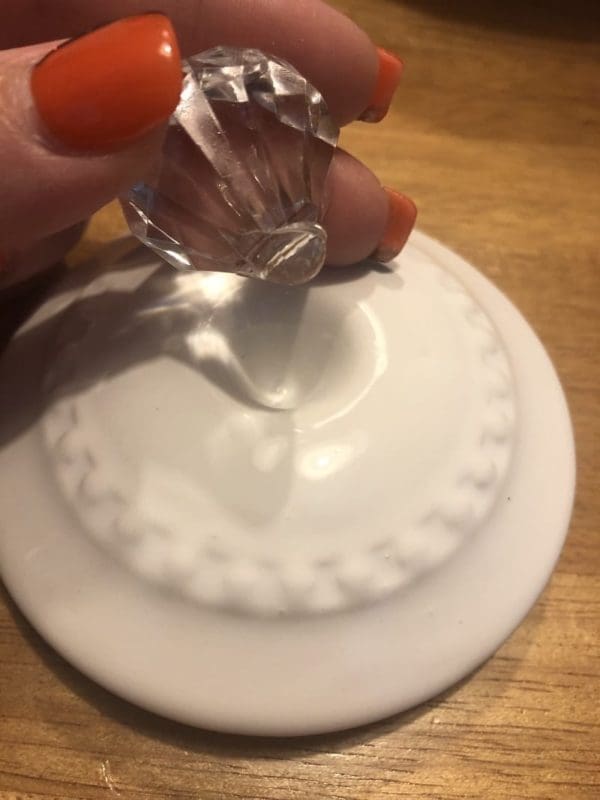 It looks nice when you set it in there and hold it up so it's not crooked, but it is not functional!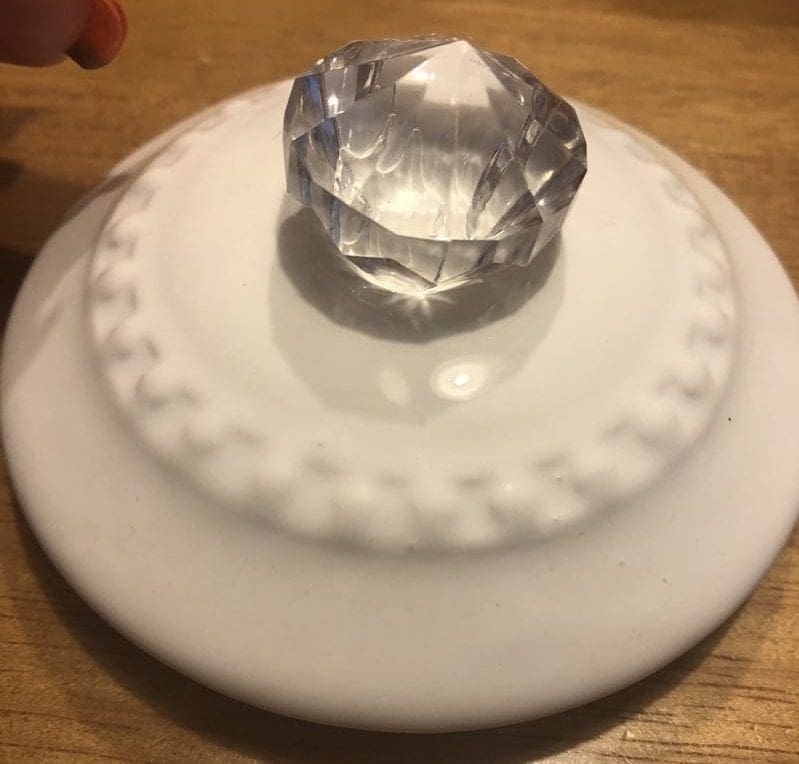 The Cards Shouldn't Be Premade
The other problem with the Young's Ceramic Blessing Jar is the premade cards. I knew there were going to be some premade ones because it says that it comes with 12 that are done-for-you and 24 that are blank, but after reading them I think that they should all be blank.
Some of them take on a religious tone, which isn't what everyone would be after with this jar.
Also, the one I have in the following picture isn't really what I would consider a blessing. It's a lesson or a quote, but not a personal blessing that you would want to put into your blessings jar!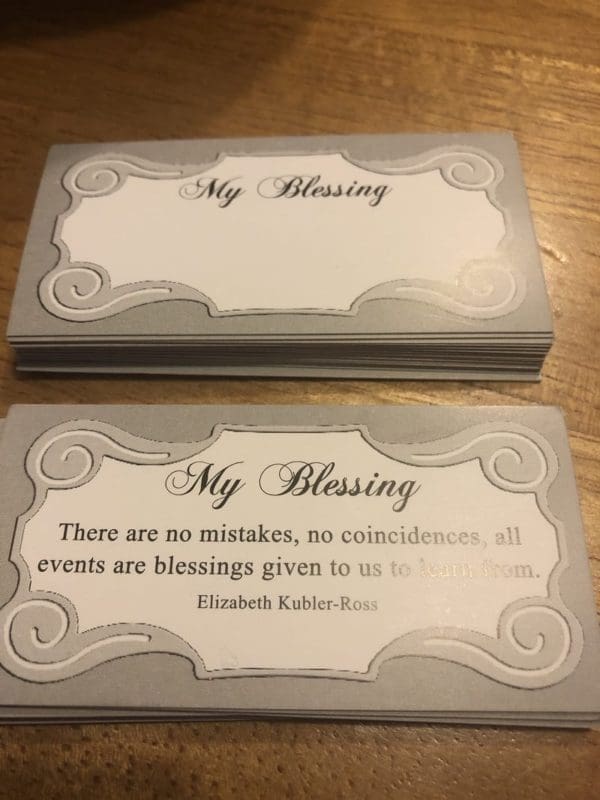 Some people didn't even get the blessings card, so I guess the premade ones are better than nothing!
It's A Nice Idea
I bought this Young's Ceramic Blessing Jar as a gift for Thanksgiving. But, I'm so thankful it didn't arrive as planned! I would have been embarrassed to give this to my mom. 
We are returning it and won't be replacing it. I also won't be buying anything from Young's on Amazon. I'm just not willing to risk it.
Still, I like the idea of a blessing or gratitude jar. Like I said before, counting your blessings and being grateful is something that can improve every area of your life.
I'm going to aim to give something like this as a Christmas gift to my mom. I think I'm going to buy a nice jar (with a knob on the lid!) and label the front as a gratitude jar and then create some blank cards for my mom to write on and use.
Some people did get their Young's Ceramic Blessing Jar in good condition, so if you want a jar exactly like this and are willing to risk having to return the jar and order a new one if it comes damaged in some way, then you can find it on Amazon here.  Just buy it early if it's a gift so if it gets lost or comes damaged, you will have plenty of time to send it back and get another one.