We buy a lot of stuff from Amazon. And the more we shop online, the more we see how many benefits it has compared to going out. When you shop online you don't have to drive to the place, find parking, walk around, deal with other people, deal with staff, and then find out that the item you came for is sold out. You just order and wait for it to come to your door – or wherever you get it sent to. But, there are a few downsides. When you get delivered the wrong product or a defective product, you have to ship it back and then wait for another one to come. This can take time. Following are a few hits and a miss from our Amazon orders in the last few months.
The Kitchen Companion Calendar Is A Huge Hit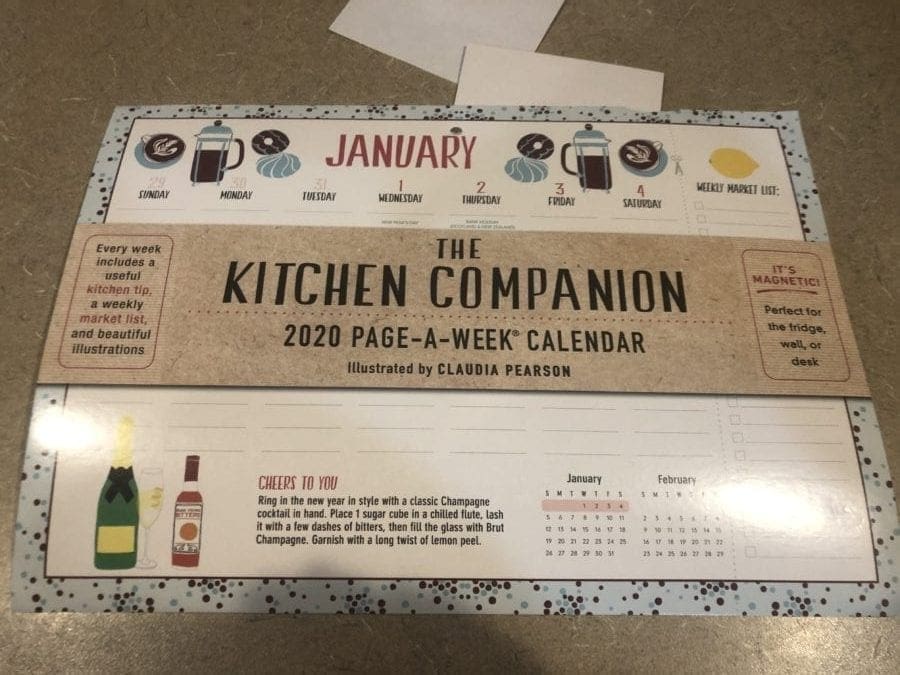 To say I love this kitchen calendar is an understatement. It is a 52-week calendar for your kitchen where you can write down whatever the heck you want.
There is room to write for each day of the week. I've been using this spot to do my meal planning, and it's working. Thanks to this calendar we have been eating scheduled suppers for weeks, which means less wasted food and less time wasted on figuring out what to have.
I've tried to meal plan before, but I did it in my planner, and it just didn't stand out like this calendar does on the fridge. Being in the kitchen and on the fridge makes it so much more useful for seeing what's coming up and staying motivated to make it.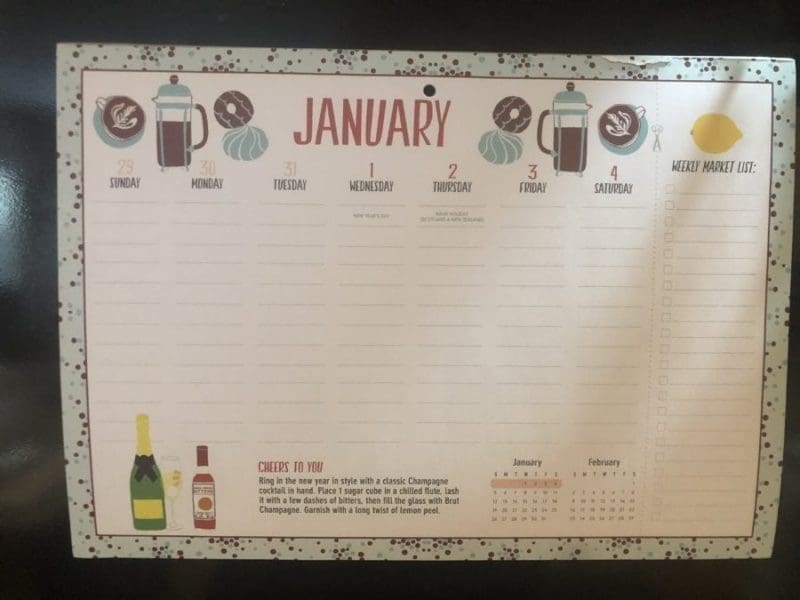 You can write your weekly shopping list out. I just take a picture of what's there on my phone and use that to shop with.
And, at the bottom of each week is a little kitchen tip for you plus a calendar of the month and next month.
I will be buying this until I'm dead.
GHS PRDM Dave Mustaine Signature Progressives Filament Grade Alloy Electric Guitar Strings Was A Miss
This is one of those things that I was talking about. I ordered this for my husband. We waited weeks for it to come and when it finally did it was the wrong item.
The invoice says '…Filament Grade Alloy Electric Guitar Strings' and the part of the package that you can see clearly says 'roundwound' on it. Roundwound and Alloy look nothing alike. This is something that shouldn't happen, in my opinion. If an order is going out it should be double-checked.
To top it off, we would have to pay postage for it to be shipped back. It wasn't under prime. But, I'm not sure why we would have to pay for postage for a return.
This is one of those worst-case scenarios. You have to wait weeks in order to get the wrong item and then would have to wait weeks to get the right one after getting a refund and reordering.
These are strings we were supposed to get, but didn't. 
The 
Walking Dead Zombies Ceramics Heat Sensitive Color Changing Mug Was A Hit
My husband bought a walking dead heat sensitive cup and he loves it. As the cup gets hotter, the black starts to rise and reveals a zombie. Unfortunately, it doesn't last very long before it turns back to black. You need to have a pretty hot liquid to keep the walker showing. And, the cup is pretty small. But, still, it's fun.
Bamboo Fabric Storage Bins with Cotton Rope Handles Were A Hit
I've been taking the Feng Shui course from Mindvalley, and one of the things I did was clean up my front entryway. We had a bunch of loose things laying around on the shelf in the front closet, so I bought these bins to store that stuff in to make it a little neater.
You get three of them.
They came packaged nicely.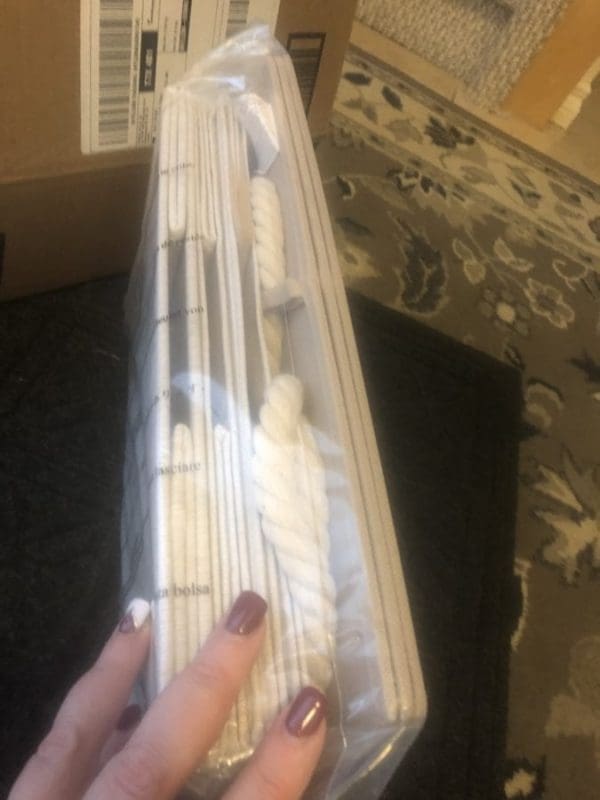 There is an insert for each box and two ropes.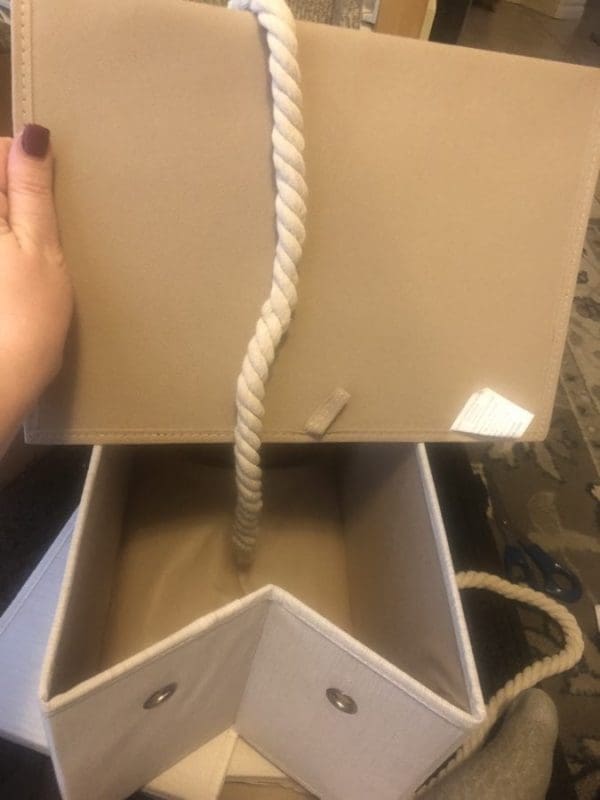 The insert goes in the bottom to make the box sturdy.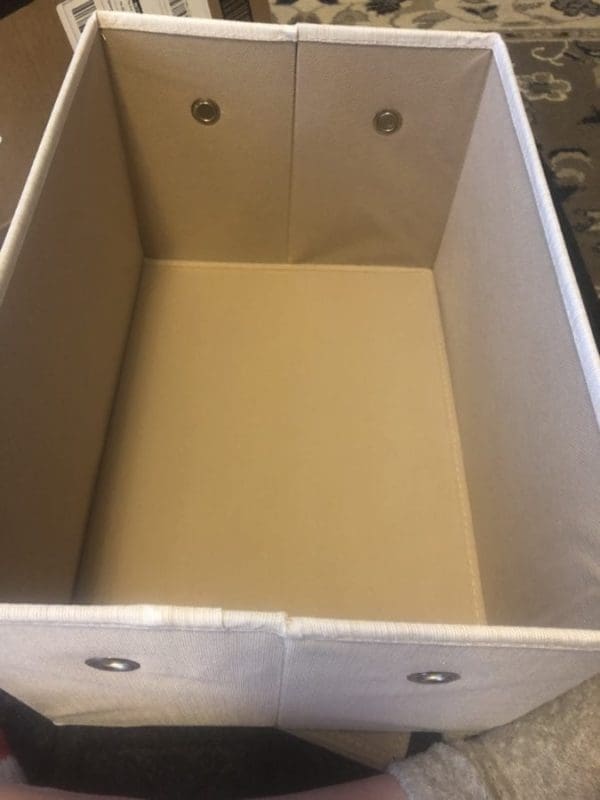 Some people were complaining about the ropes, but all you do is stick them through the holes and tie a little knot to secure them. You don't have to put both ropes in, depending on where you are storing them.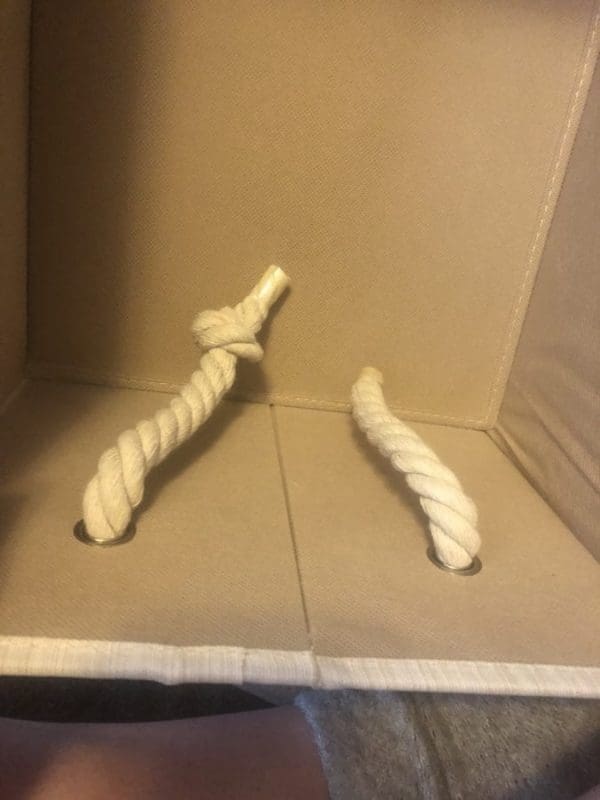 The rope is nice and secure once you tie the knots.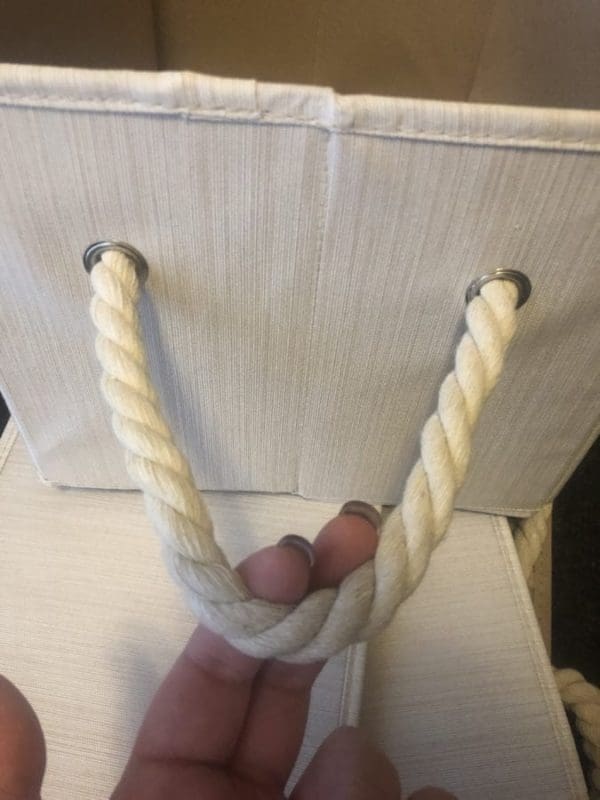 The box fits a nice amount. This is all of our picnic stuff in one box. I also have the second rope in there because we are storing these high and you can't see the back anyway.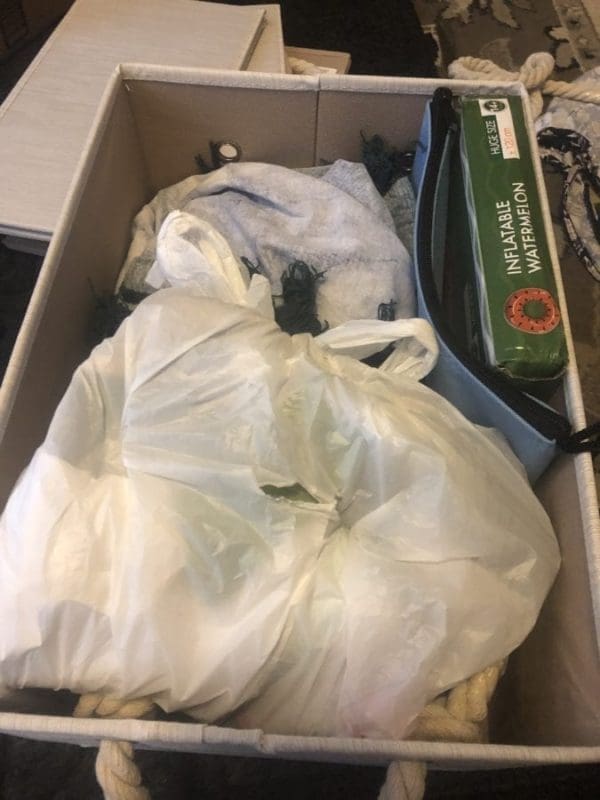 We got these on the Canadian site, but they don't seem to have them on the American site. The company that made these is on there though and they sell a lot of similar storage bins and household items.