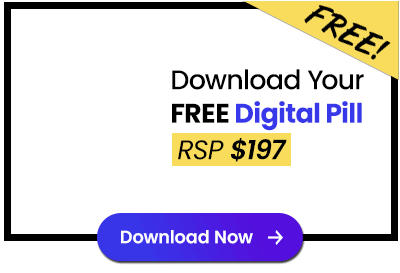 Have you heard of Amazon's StyleSnap? I just recently found it and I'm addicted to it. It's an application that allows you to find clothes, sold on Amazon, similar to an outfit you like. I think this is so awesome and that every store that sells clothes should have this kind of app to help customers find something that fits their style or matches the type of outfit they are looking for. Let me show you how I've been using it.
See An Outfit You Like? Put It Into Amazon's StyleSnap
You can use a picture of yourself or you can use a picture of someone on the internet. I still need to pull up some pictures from my 20s, where I felt like everything I wore was comfortable, and throw them into StyleSnap. But that will involve some scanning and time.
What I've been doing is seeing someone online in an outfit I love and then using their picture to plug into StyleSnap for inspiration. You can use any picture you find online, even on social media.
For example, let's say you are scrolling through Instagram and see someone wearing an outfit that you like. You can't save pictures from Instagram, but you can take a screenshot of it by using a snipping tool. StyleSnap simply requires you to upload an image, so it doesn't matter if it's a snip or a picture you took on your camera – an image is an image. Just don't claim the image as yours anywhere.
So, continuing on, let's say you like this shirt on Instagram but you can't afford to pay for the shipping from Dublin. What you do is take a screenshot of the picture from Azurcouture and put it into StyleSnap.
Open up Amazon StyleSnap and click on Upload Photo.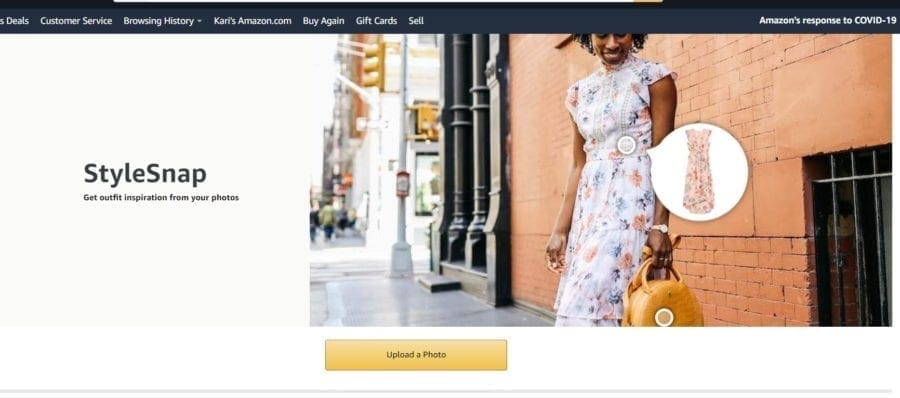 Upload your screenshot picture or whatever outfit picture you are using. And that's it! The app analyzes your picture and gives you outfit suggestions. With a unique top like this one, it might be hard to find something extremely similar, but it's going to give you some suggestions that should be interesting to you.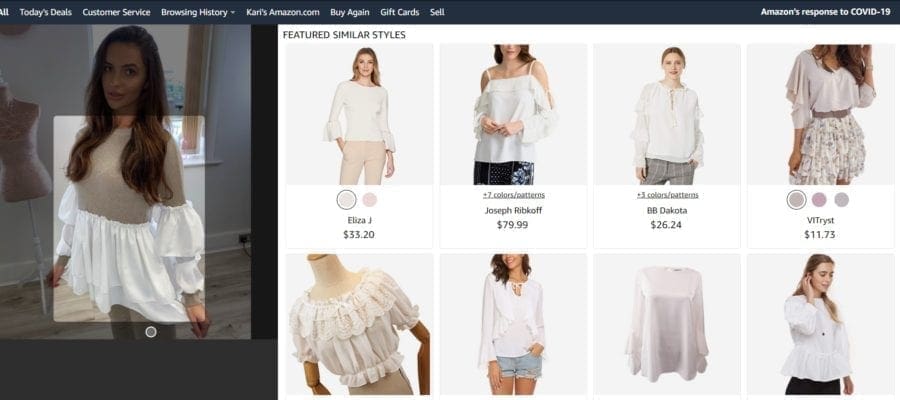 You can sort by gender, prime, price, and size. Size is really important to me. I find that a lot of the outfits I find online through influencers and social media are not really my size. So, StyleSnap is giving me more options to choose from when one outfit that I like won't fit – literally.

And if you want to check out the pants in the picture, you simply click on the little dot that is over the pants and StyleSnap will show you pant suggestions too. Obviously, the more of an outfit you show, the better the StyleSnap app can match you up.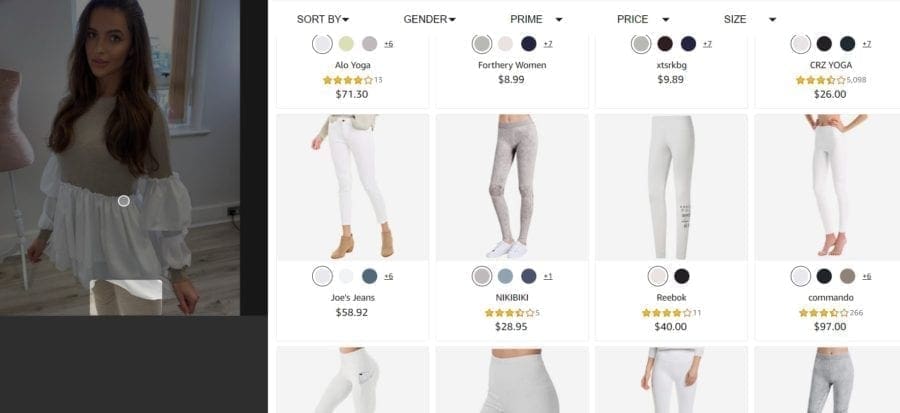 I saw one woman have a purse in her outfit when she was using the app and it gave her suggestions for that too.
This is how I'm using it. I've found some clothes for both me and my husband using StyleSnap.
The StyleSnap Function On The Amazon App Seems To Just Be Available For Amazon.com
I'm in Canada, and there is no such thing as a StyleSnap function in the app for the amazon.ca site.
If you are in the states, then you likely can use StyleSnap from your app on your phone.
If you are somewhere else where StyleSnap is not available, then you have to go to this page like me. It's on the U.S. website but we can all use it. There you can upload a photo and if you are on your phone, you can take a photo. So, if you see someone passing by with an outfit you like, be stealth and act fast!
Despite not being able to search through the Canadian Amazon website through the app, I've found that most of the stuff that is recommended on the Amazon.com site is also available on the Amazon.ca site.
The Trick Is To Change The .com to .ca.
A lot of the time, I find that simply changing the .com to .ca will lead me to the same item on the Canadian site.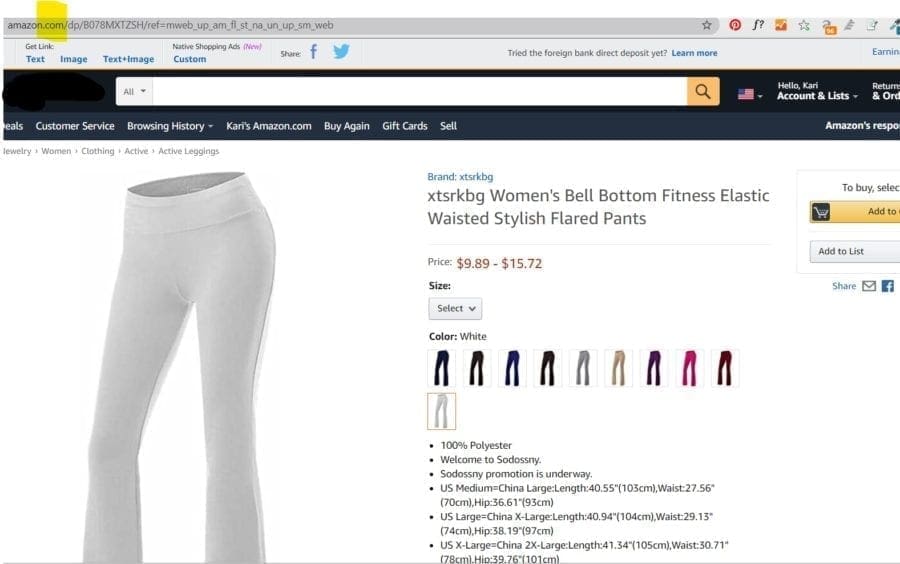 But, sometimes I will find a HUGE price difference between the two sites (to the point of ridiculousness) and, sometimes, the item will not be available on the Canadian site.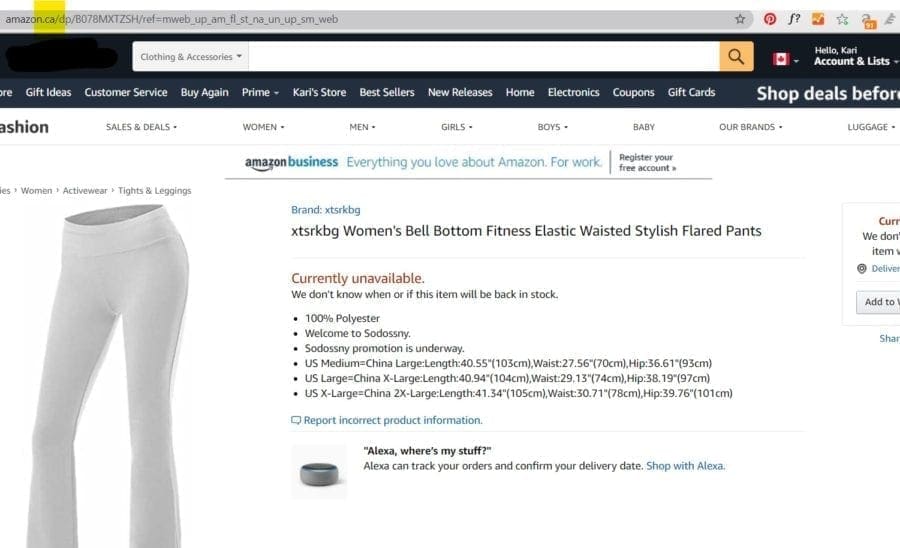 And, I've found that sometimes the item isn't carried at all on the Canadian site but it is on the American site. That's a huge bummer when you really like or want the item you are looking for.
If you live somewhere other than Canada, then just try to replace the .com with your country's extension. I don't know if it will work the same, but it's worth a try.
Hopefully, like everything else, Amazon will eventually make StyleSnap usable for whatever country you are in and not just in the U.S.
StyleSnap Is Better Than Just Searching
For me, StyleSnap is better than searching through Amazon to find the clothes I want. Using a picture for inspiration is like plugging in the exact filters you want without having to think about it. It's easier and it's surprising to see items that look extremely similar to what you want to find.
The biggest problem with StyleSnap is that it's addictive.
I also know that some people don't want to support Amazon, so StyleSnap is just going to tick you off if you are someone who doesn't like Amazon because all the clothes recommended are on Amazon.
If you are interested in it, try it out for yourself here.