If you are a content creator who needs images to help you either get your point across or complement your message, you know that sometimes the perfect image is just not out there. I use Canva for all my images now, and they usually have a picture that I can use to illustrate my point, but sometimes you wish you could find something that is really specific to what you are talking about.
Canva has come out with a text to image app that they call Magic Studio. I have used a text to image app before with Jasper Art and didn't like it. It kept giving me weird pictures and it was taking too much effort to come up with a good picture. In short, it wasn't worth the extra cost that Jasper was charging.
But Canva's magic studio is included in the cost of a Canva subscription. I have been offline for a while, so I'm not sure exactly when they came out with this, but so far I'm liking it.
You can find the text to image app in the sidebar if you are currently in a design.
Or you can find it under 'discover apps' on the Canva homepage.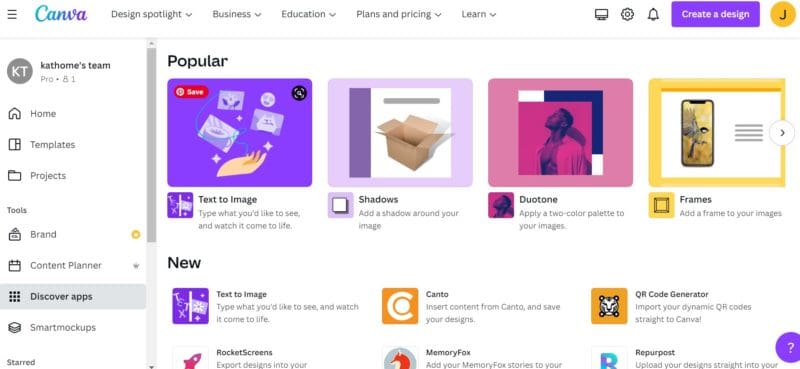 Features Of Magic Studio
Basically, you can create a picture with your description. I've tried creating animated pictures, but that doesn't work.
First, you are prompted to describe the image you want to see.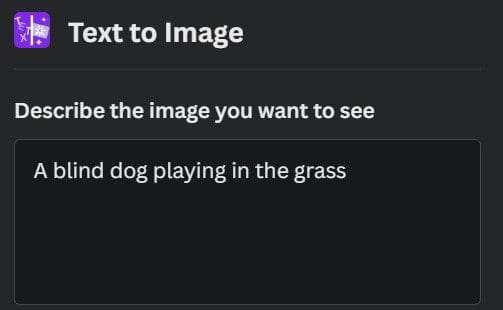 Then you can choose the style of picture you want.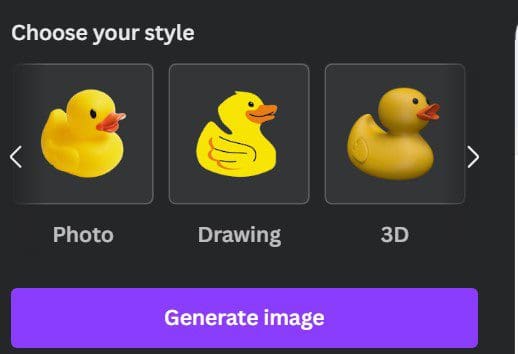 Your choices are:
Surprise me
Photo
Drawing
3D
Painting
Pattern
Concept Art
So I chose 'A blind dog playing in the grass' and choose the style 'surprise me'. And the pictures weren't that great.
As you can see, one of the images gave a mangled looking down that is quite pathetic, emaciated, and has a gaping hole where his mouth should be. It made me sad more than anything.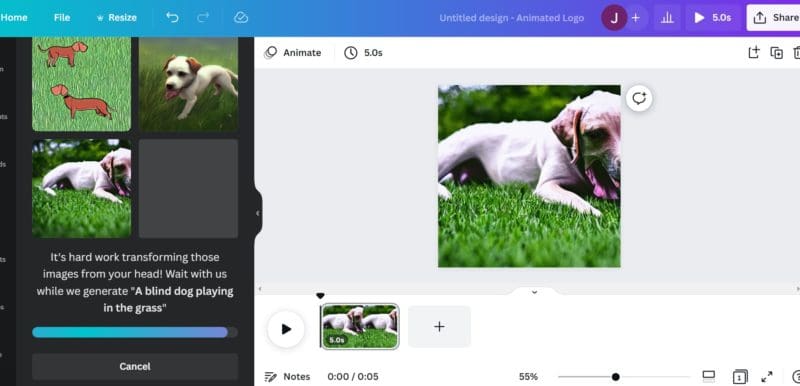 I tried again, and here are the images I got. They were much better than that mangled dog above.
And that's the extent of Canva's text to image app.
Like Jasper, it produces some funny-looking images that you can't use, but it's a part of your Canva subscription, so it's more of something I would use on a consistent basis to test it out as I look for a perfect picture for my blog or social media post.
You Could Use Canva's Text To Image To Create A VERY Personal Vision Board
Unlike Jasper that focuses on writing, Canva is focused on helping you create images and designs, so this text to image thing can come in handy when you are using it for a very personal reason, such as a vision board.
You could simply search for 'Vision Board' in Canva and choose one of the templates.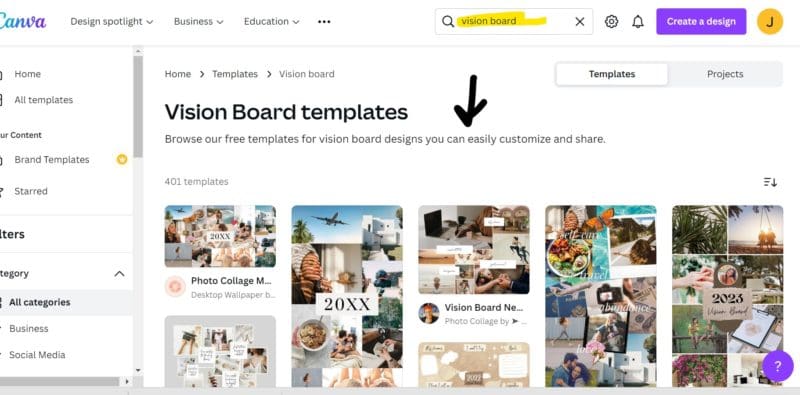 Then once you pick the template you want, click on the text to image app.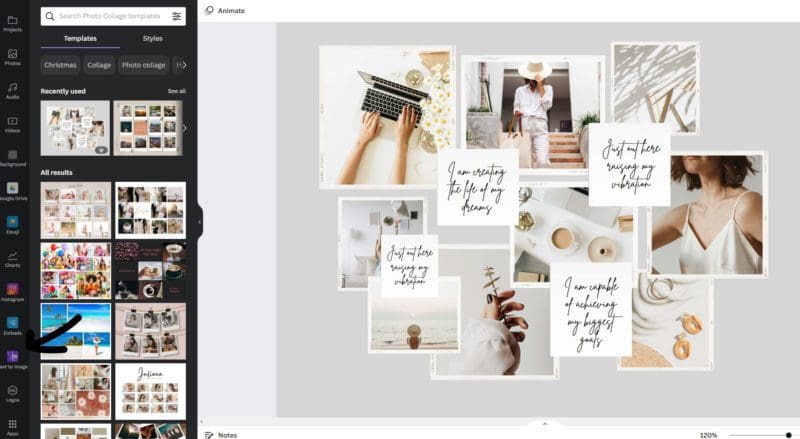 One of the things I'm focusing on for the new year is to find more joy, so this vision board could be about ways to find more joy. I'll try to create some images based on what I feel is joyful.
Ok, I'm back…
It took me about a half an hour of inputting things that bring me joy in a way that produced some images that I like. Here's the result.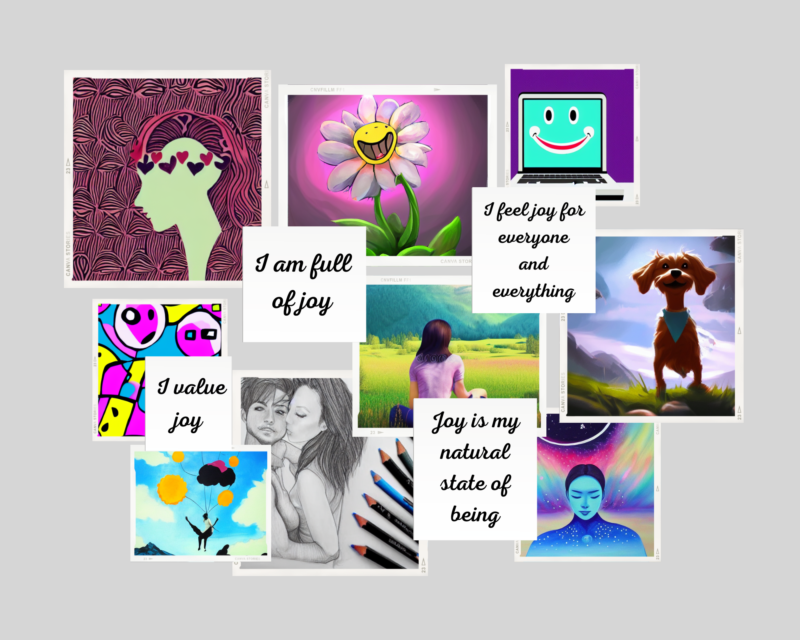 I like it. It took a while to find the right input and get the right pictures, but I like it.
So, on Canva, using the text to image app can definitely be used to make a quick and personalized vision board.
Have I mentioned how much I love Canva? From what I've read, you can use the text to image with a free Canva account. So, try it for free, you won't be disappointed in Canva even if you don't like the text to image. You can also read more about the app here.
What would you use Canva's text to image for? I'm interested to see how creative you could get with this.