A lot of things went wrong so far this year, but one thing made up for all of that – my friend ordered me the Stargazer Magic Box from The Happy Planner for my birthday. I never buy these boxes, even though I always want to, but this box is obviously perfect for me.
My favorite thing to do is watch the stars. If there is a meteor shower going on, you can know that I am at my happiest. For me, there's nothing like seeing a meteor fly across the sky. It makes my heart beat faster and lifts my soul. Watching the stars is my number one spiritual practice.
The box took just over two weeks to come. I've ordered from The Happy Planner before, and it didn't take this long. I'm in Alberta, Canada, so I expect it to take a while, but it felt like forever.
But it was worth the wait. I love everything about the Stargazer Magic Box. Everything.
I did a short video of me unboxing the Stargazer Magic Box.
The packaging must have gotten ruffled on its way to me because it was open and the discs had come out. But other than that, everything was nice and new in there.
I Love The Stargazer Magic Box
I love this Stargazer Magic box so much, I almost want to get every box that Happy Planner puts out if it's going to make me this happy.
I love everything in this box. It just made me happy to open it and see the stickers, moon guide, rose quartz stone, the affirmation cards, and the notebook itself. Everything was so pretty.
In short, if I could get a Happy Planner box in the mail every day, I would be a happy woman!
I'm not sure what I'm going to use this notebook for yet, but those stickers will likely go into my Big Happy Planner itself. I love them so much that I will want to see them in my everyday planner for sure.
This is the Happy Planner I currently have. You can find it here.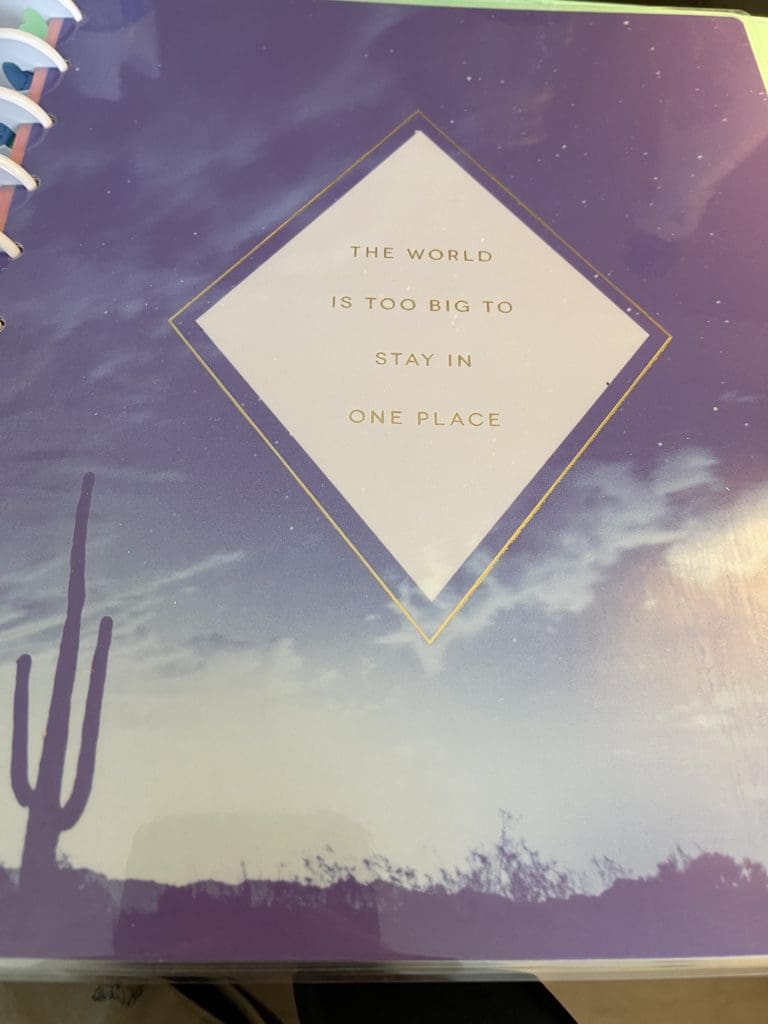 I was thinking of combining the Stargazer Magic notebook with my new Moonology interest, but I don't know how I would do that yet.
The other thing I was thinking of was just using it as a journal.
I especially like that in the Stargazer Magic box there are stickers that match the affirmation cards.
My favorite affirmation right now as I lose my hair again is 'I accept and embrace all experiences, even the unpleasant ones.' Because even though I've gone through it before, losing your hair is not a pleasant experience.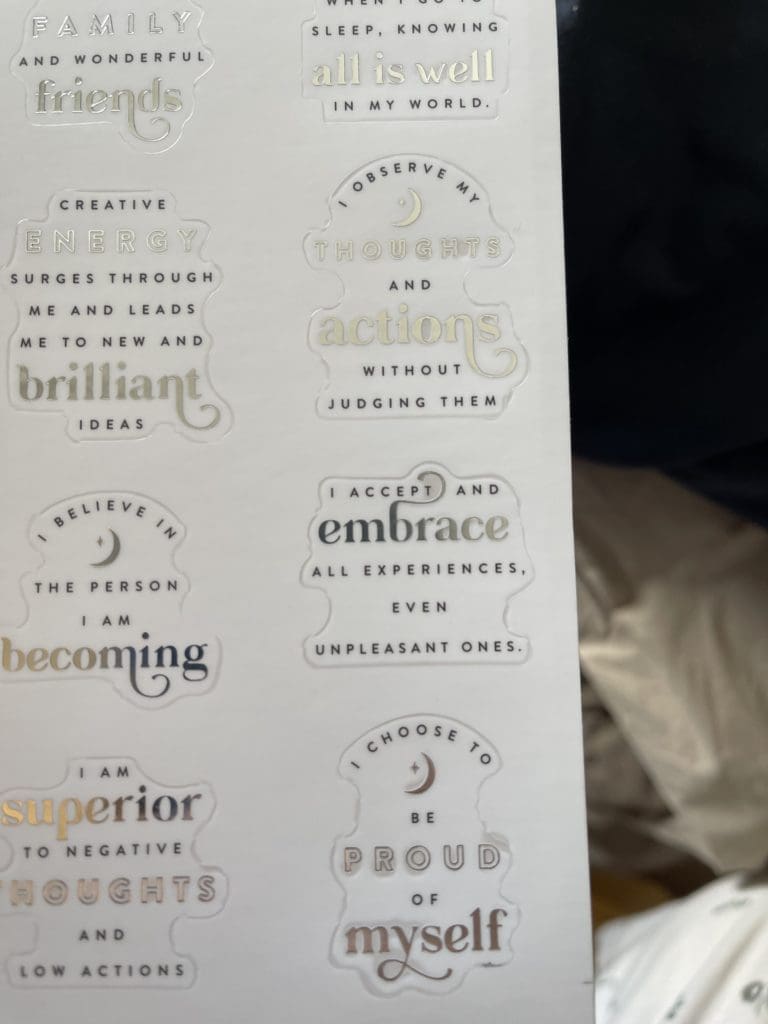 If you have any questions about the Stargazer Magic box, please ask me in the comments below. If you like the looks of it, get it, you won't be disappointed. It's always nice to have things that make you feel good, and The Happy Planner has a knack for making those kinds of things.